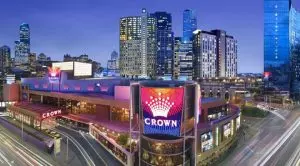 Following allegations for links with foreign criminal organizations, money laundering and helping VIP patrons to evade customs checks, Crown Casino is once again involved in a corruption scandal. An inquiry conducted by the Independent Commission Against Corruption has now revealed that former NSW boss Jamie Clements was flown across the country in a Crown Casino jet organized by Chinese billionaire Huang Xiangmo.
On Monday, Huang Xiangmo's executive assistant Tim Xu was questioned by the Commission regarding a series of meetings between his former employer and the former General Secretary of the New South Wales Labor Party Jamie Clements. His testimony only confirmed previous allegations of corruption against Clements, who was looking for donations for the Labor Party, according to Scott Robertson, counsel assisting the Commission. According to Robertson, Huang Xiangmo wanted political influence in return.
The NSW Independent Commission Against Corruption, which is based in Sydney, is investigating the NSW Labor Party and its alleged attempts to circumvent the donation laws in the state. Previously, it received evidence that Mr. Huang gave Jamie Clements $100,000 cash in a shopping bag. Both men have denied these claims.
As a foreign property developer and businessman, Mr. Huang is not allowed to donate financially to political parties in Australia. Now, several text messages between Clements and Tim Xu were shown and some of them revealed that Clements and the Chinese billionaire traveled together for business and entertainment on private Crown Casino jets.
Crown Casino Connection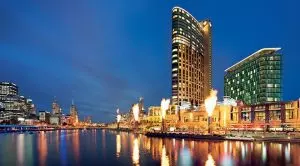 On Monday's hearing, Tim Xu said that Jamie Clements took a Crown Casino private jet in July 2015. This was during the time when Clements was the General Secretary for the New South Wales branch of the Labor Party. The flight, organized on behalf of Huang Xiangmo, flew out of Sydney's Mascot airport for Melbourne.
The Chinese billionaire and property developer Huang Xiangmo was a high-roller and a VIP patron of Crown Casino Melbourne, according to Tim Xu, who worked as his executive assistant and translator for three and a half years. The casino is owned by Australia's top casino operator, Crown Resorts. The company is already facing an investigation of money laundering and other illegal activities.
According to allegations, it attracted high-rollers from China by facilitating fast issuing of visas without going through the required customs checks. Moreover, Crown Resorts has been accused of money laundering by allowing members of Chinese criminal organizations to play in its casinos. In October, a video released by a whistleblower through ABC News showed a man who unloaded hundreds of thousands of dollars in a VIP casino room.
The current probe conducted by the NSW Independent Commission Against Corruption is not the first investigation against Crown Casino Melbourne and its operator Crown Resorts. The gambling and entertainment giant is already under investigation by the Australian Commission for Law Enforcement Integrity (ACLEI), which has launched a probe into the Department of Home Affairs.
Several other agencies are also investigating the casino behemoth, including the NSW Independent Liquor & Gaming Authority, which is now looking into the deal between James Packer and Lawrence Ho. Packer sold his nearly 20% share in Crown Resorts to the owner of the Hong Kong-based gambling, leisure, and entertainment company Melco International. Ho is the son of a controversial figure and business magnate Stanley Ho, founder and Chairman of SJM Holdings, which owns almost half of all casinos in Macau.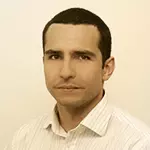 Daniel Williams has started his writing career as a freelance author at a local paper media. After working there for a couple of years and writing on various topics, he found his interest for the gambling industry.