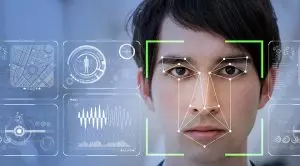 The adoption of facial recognition technology has increased in the past two or three years and is expected to boom in the following decade. Although still considered quite controversial, this technology is spreading across casinos, airports and stores across the country, while proponents claim it helps vendors identify problem gamblers or any kind of criminal behaviour.
Facial recognition is a complex digital technology that can identify individuals based on specific characteristics of their faces. For years, experts claimed that there were too many flaws in it that made it practically non-viable. However, the technology constantly improves and is now being adopted by some of the largest retailers, airports and casinos in New Zealand. According to media reports, police in the country is now working in partnership with U.S.-based company DataWorks Plus to introduce such a system in the near future.
SkyCity Entertainment Group, one of the largest casino operators in the country, is now using facial recognition technology in its venues in Auckland, Hamilton and Queenstown. It helps casino staff identify problem gamblers and block their access to the gaming floors. The technology has also been adopted in SkyCity Adelaide, which is one of the few venues to have facial recognition in Australia. The system was designed by Kiwi company Torutek and went live in November.
According to a recent Adelaide Now news report, the complex technology has improved capabilities – it can identify even individuals who try to disguise themselves using hats and sunglasses. It will be extremely useful in preventing self-excluded and barred gamblers from entering gambling venues. The technology works via cameras on the entry pick visitors' faces and a special algorithm compares them to the faces in a database.
The same system is now under a trial in Christchurch Casino and it does not just identify self-excluded patrons but also tracks the amount of time patrons are spending at the casino – spending more than 8 hours on the gaming floor is a clear sign of problem gambling. Meanwhile, casinos in Macau have been using facial recognition technology for security purposes for several years. Paired with advanced artificial intelligence that tracks customer behaviour, Macau casinos are known for their detailed customer profiling, as well. This goes beyond security, of course, and has raised concerns that these systems invade patrons' privacy.
Privacy Concerns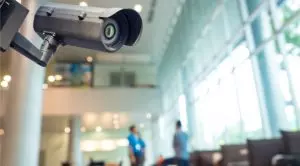 The benefits of using facial recognition technology in casinos to block problem gamblers are undeniable. In terms of security, such systems are also invaluable. However, many people are concerned with another aspect of facial recognition – the invasion of privacy. While many do agree that the technology must be implemented at airports, country borders, etc., the enhanced surveillance at casinos and stores is widely considered to be limiting personal freedoms.
In 2018, supermarket group Foodstuffs announced it had been using facial recognition technology in some of its stores. However, it did not clarify which stores it had adopted it in. According to the company, which controls around 53 per cent of the New Zealand grocery market, it uses facial recognition only for identifying potential shoplifters. It is unclear, however, how many stores in New Zealand have adopted such systems and what they are using them for – for security purposes or for tracking customers and customer behaviour.
Beyond the ethical aspect of facial recognition technology, further concerns have been raised regarding the efficiency of such systems. According to a Forbes report, after a trial of the technology by the London Metropolitan Police, it became clear that the system had a success rate of only 19 per cent.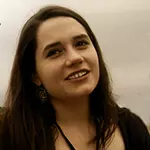 Olivia Cole has worked as a journalist for several years now. Over the last couple of years she has been engaged in writing about a number of industries and has developed an interest for the gambling market in the UK.