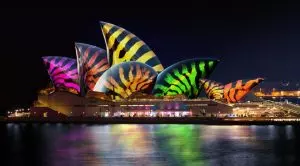 This week, the Australian Communications and Media Authority (ACMA) has issued a notice to local residents to warn them to be careful about suspicious emails or SMS that claim to be sent from online gambling operators, offering individuals to take advantage of special credit or in-game bonuses.
Fiona Cameron, a member of ACMA, explained that the Authority has identified an increase in reports regarding such emails and SMS scams that aim at luring local customers into following links by using attractive offers of free spins, in-game extras or free credit. Ms Cameron explained that such scammers are trying either to get the players' personal details or to spread malicious software and computer viruses. She further shared that people who receive such messages should delete them and not to respond to them or click on any of the links added in the message.
After receiving and identifying more than 6,000 email and SMS reports since the beginning of 2020, the ACMA shared that the scam is circulating widely for the time being. Furthermore, the regulatory body revealed that most of these messages have been sent by a number of offshore gambling websites, including Roo Casino, Bonza Spins, Pokie Spis and Syndicate Casino.
Gambling Operators Try to Prey on Problem Gamblers by Using Such Scams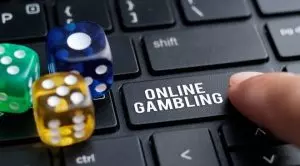 According to Ms Cameron, the aforementioned scam, as unpleasant as it is, is actually much widespread. She further noted that gambling operators that use such scams are trying to prey on people who find it hard to control their compulsive gambling behaviour, which basically means that websites using such scams prey on problem gamblers.
Ms Cameron reminded that there is no such thing as free money, so customers should not be fooled to believe that any special bonus or credit given by such casino operators would help them in any way, because it would not. The ACMA member called such practices "phishing expedition" aimed at stealing customers' identity or infect their computer with malware. She reminded Australian gamblers to make sure they remember that if a certain offer looks "too good to be true", then something is not right.
The Australian Communications and Media Authority is set to take measures aimed at tackling the scams across the country's telecommunications' channels. The regulatory body is to deliver on its Combating Scams Action Plan, as it is forging new rules aimed at prevention of mobile number frauds.
For some time now, the watchdog has been working to better control on the negative effects that online gambling could have on local people. In November 2019, the ACMA started the implementation of its powers under which it is able to order Australian Internet service providers to stop the access to internationally licensed gambling websites in case they violate any rules or offer their services without holding a licence issued by the country's competent authorities.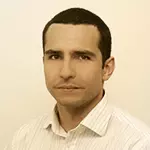 Daniel Williams has started his writing career as a freelance author at a local paper media. After working there for a couple of years and writing on various topics, he found his interest for the gambling industry.