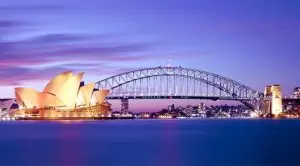 Clubs in New South Wales (NSW) could soon welcome crowds of more than 500 people in some venues. According to an internal industry document, large clubs that have multiple dining areas will be permitted to accommodate hundreds of people in case they meet certain conditions.
Josh Landis, the CEO of ClubsNSW, sent a memo to member clubs across the state boasting that the industry heavily influenced the state government's decision to ease the restrictions on the hospitality sector in New South Wales. Mr Landis explained that before making the decision to ease the restrictive measures the state government has taken the reopening plan presented by ClubsNSW.
So far, NSW Health has not provided a direct response to these claims but issued a statement saying that it would remain engaged with industry groups in regard to the safe reopening of businesses across the state of New South Wales in line with health advice.
Along with the relaxation of the measures, the Deputy Premier John Barilaro confirmed that NSW will become the first Australian state to resume gambling on poker machines since the nationwide coronavirus shutdown. The ClubsNSW document says that premises offering gambling on so-called pokies will be once again fully available to clubs members with all the necessary safety measures taken.
Poker Machine Premises in NSW Could Re-Open in Monday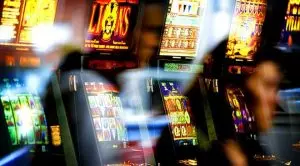 A week ago, the NSW State Government announced that a limit of 50 people per venue will be set, while large clubs and pubs with multiple cafes and restaurants being allowed to accommodate an additional 50 patrons per dining area.
Now, ClubsNSW claims that its recommendations and discussions with the state government about boosting that limit to 500 people for certain venues only have been taken into account.
As mentioned above, New South Wales will become the first state to bring back poker machine gambling since the beginning of the coronavirus shutdown across the country. Players will have to observe keeping a 1.5-metre distance from each other, with the ClubsNSW document saying that ensuring such a distance may involve switching off some poker machines, putting physical barriers to separate individuals, etc.
Victor Dominello, the Minister for Customer Service, issued a statement to explain that the decision to resume poker machine operations in the state is triggered by both economic and health considerations.
Earlier in May, Prime Minister Scott Morrison revealed that gambling venues could be provided with the chance to reopen as part of the third step of the lockdown measures' relaxation by July 2020. As one of the states with lower Covid-19 infection rates, New South Wales has moved ahead with plans to reopen local gambling premises as quickly as possible.
No other Australian state has so far unveiled clear plans to resume gambling and pokie operations. Gaming rooms in the state of Victoria are set to remain shut throughout June and no plans for reopening have been unveiled yet. The lockdown on pokies in Queensland is still active, with the machines set to remain inaccessible until at least July 10th. For the time being, it remains unclear when poker machine premises in South Australia will be permitted to resume operations, too.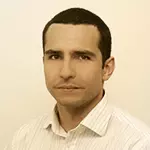 Daniel Williams has started his writing career as a freelance author at a local paper media. After working there for a couple of years and writing on various topics, he found his interest for the gambling industry.