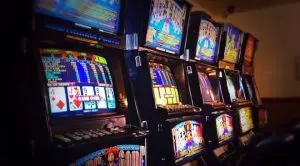 Anti-gambling campaigners claim that the reopening of controversial poker machines after over three months of lockdown was a mistake, saying that the authorities missed an opportunity to tackle gambling addiction in South Australia.
As of yesterday, phase three of the relaxation of the Government's restrictions made it possible for pubs to reopen their gaming rooms. Apart from that, the maximum limit on the number of customers inside hotels and bars was also removed, provided patrons did not exceed one person per 2 square metres.
The relaxed lockdown measures fuelled some controversy, as a small group of protestors and former problem gamblers started a demonstration outside a hotel in Adelaide. Shonica Guy, the spokesperson of the group, said that keeping the poker machine rooms shut would have been the right thing to do. Ms Guy, who is a reformed gambling addict herself, said that people needed to support local businesses with their money, especially during the coronavirus crisis, rather than wasting it at so-called pokies.
AGR's Tim Costello Calls for the State Government to Reconsider Gaming Rooms Operation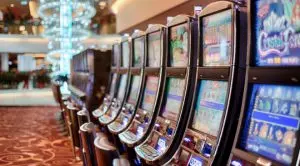 The long-time anti-gambling advocate Tim Costello, who is the spokesperson of the Alliance for Gambling Reform (AGR), explained that the attempt of his organisation to make the State Government reconsider the hotel gaming rooms operation or at least allow it with smaller bets of up to AU$1 and reduced operating hours, turned out unsuccessful.
Mr Costello reminded that the three-month closure of poker machines prevented people from spending about AU$2 billion nationwide and explained that no other measure unveiled by the authorities is able to do that without reducing the maximum betting stakes of the pokies or limiting their operating hours. The Alliance for Gambling Reform advocate further cited the findings of the 2010 Gambling Productivity Commission that revealed that about 40% of every AU$1 bet into Australian pokies came from a gambling addict.
For the time being, poker machines in South Australia accept minimum bets of AU$1 and maximum bets of AU$5. Under a reform passed late in 2019, local pokies will soon be given the chance to accept notes with a cap of up to AU$100, with this possibility depending on new technologies that the pokie room venues could install.
Attorney-General Chapman Says There Are Enough Measures to Protect Problem Gamblers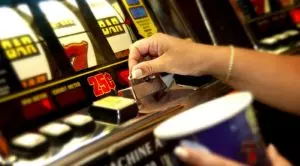 According to Attorney-General Vickie Chapman, the authorities need to take into account that the hotel industry must be kept operational so that its employees keep their jobs, reminding that the hotel sector used to employ over 26,000 people before the coronavirus outbreak.
Ms Chapman explained that the Government had made sure there were enough protection measures in place for problem gamblers, including reform that would make it possible for individuals to be suspended from entering venues for an indefinite period. Apart from that, the launch of Automatic Risk Monitoring aimed at helping gaming room employees to identify possible problem gambling behaviour was also supported by the Government.
Ms Chapman explained that the reform package is expected to come into effect later in 2020. It would expand the Gamblers Rehabilitation Fund's scope and ensure an additional AU$1-million contribution to it every year. Apart from that, it would place limits to the amount of money to be accepted by poker machines fitted with banknote acceptors and would limit the amount that can be accessed in a gaming venue via electronic funds transfer as point of sale (EFTPOS).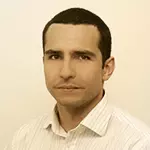 Daniel Williams has started his writing career as a freelance author at a local paper media. After working there for a couple of years and writing on various topics, he found his interest for the gambling industry.