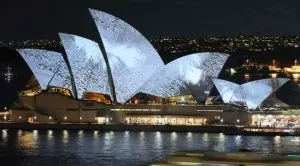 Problem gambling in Australia seems to have been beneficial for some of the largest corporate bookmakers on a global scale during the coronavirus pandemic, a trend that has fuelled fresh criticism of the federal government's policy and calls for stricter measures to be adopted.
A number of offshore gambling operators have revealed a significant increase in their proceeds during the period from April to the end of June 2020. They have also reported an increase in their share prices since the beginning of the global coronavirus crisis.
In July 2020, GVC Holdings became one of the gambling companies that revealed their performance in Australia had been exceptionally good, as it grew by 76% during the quarter. The company, which currently owns Ladbrokes, also shared that its Australian business had, at one point, accounted for about 50% of its sports betting revenue on a global scale.
Flutter Entertainment, which currently owns local bookmakers BetEasy and SportsBet, saw its share price more than double since the beginning of the Covid-19 pandemic. PointsBet, an emerging bookmaking business that is collaborating with Fox Sports Australia, has registered a massive 330% increase in its revenue in comparison to its result in 2019. The company reported that its revenue in the quarter amounted to a total of AU$32 million.
The market leader in sports betting businesses in Australia, Tabcorp, is still expected to announce its financial results, but according to experts, the company will also unveil an increase in its online gambling operations.
All this has come to prove that despite almost all professional sports being literally non-existent for three months, bookmakers have still been able to interact with their customers through the online sports betting services they offer.
Alliance for Gambling Reform Insists on Stricter Regulation on Australian Gambling Industry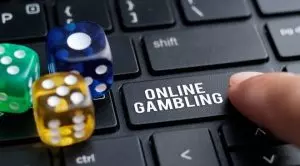 The local group that pushes for stricter regulation of the gambling sector, the Alliance for Gambling Reform, is now expected to once again call for the federal government to suspend gambling advertising, ban credit cards from being used for making online gambling transactions and proclaim all inducements used by gambling companies to attract more customers illegal.
Yesterday, the chief advocate of the group, Tim Costello, reminded that during the coronavirus pandemic some people turned to online gambling, with many of them probably failing to realise how dangerous that could be. He further noted that almost every commercial break on TV features gambling adverts, which only encourage Australian residents to gamble some money away online. Mr Costello said there has been some proof that Australians were among the largest spenders on offshore corporate bookmakers during the Covid-19 crisis.
In May 2020, Rachel Siewert, a senator from the Greens, and Stirling Griff, a senator from the Centre Alliance, insisted on a moratorium to be imposed on gambling commercials during the coronavirus pandemic as part of the federal government's measures to protect the most vulnerable society members.
According to an analysis on consumer spending and payments made in July carried out by the economics team of internal data at NAB, Australian people's expenditure on gambling rose by 50.7% since the start of 2020. A report of the Australian Institute of Criminology also revealed that the number of online gamblers, who had spent more money on gambling, increased from March to April 2020.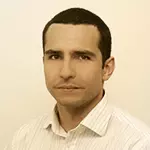 Daniel Williams has started his writing career as a freelance author at a local paper media. After working there for a couple of years and writing on various topics, he found his interest for the gambling industry.