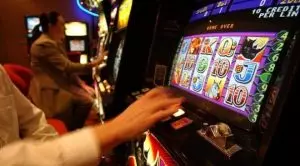 According to recent research of ABC Investigations involving all state and territory regulators in the country, so far there is literally no evidence that any club or pub across the country has ever faced punishment for allowing self-excluded gamblers to play the poker machines offered by them.
The only case involving such evidence dates back to December 1st, 2012, when a Gympie courthouse imposed a fine to a staff member of the Freemasons Hotel for their failure to take reasonable measures in order to stop a self-excluded gambler from accessing the poker machines since the adoption of the respective law in the early 2000s.
The Gympie, Queensland, prosecution of that employee was the sole example provided by gambling regulators across the country to illustrate some punishment associated with the above-mentioned failures, with no evidence that any pokie club or pub in any state or territory has ever faced regulatory or court action for the same law violation. The states of New South Wales (NSW) and Western Australia (WA) have not been included in the statistics because NSW is still expected to introduce fines for violation of self-exclusion laws, and clubs and pubs in WA are not allowed to offer poker machine gambling to their customers.
No Clubs and Pubs Punished for Allowing Self-Excluders Access Poker Machines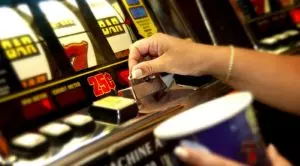 As mentioned above, the only case that involved a fine being imposed on an employee for not preventing a self-excluded customer from playing the electronic gambling machines was the one in 2012. The monetary penalty in the Freemasons Hotel case, however, was too small, especially in comparison to the amount that is being lost on an annual basis on the country's poker machine and that amounts to AU$13 billion.
The Gympie pub employee was forced to pay only AU$440 after she confessed to the allegations of making multiple gaming machine payments to a gambler, who had excluded themselves from the services, in a six-month period.
The long-time anti-gambling advocate from the Alliance for Gambling Reform (AGR), Tim Costello, reminded there have been quite a lot of cases of people that report the inefficiency of self-exclusion schemes. According to Mr Costello, one fine of AU$440 since the adoption of the law in the early 2000s across seven states and territories is not enough to guarantee that Australian gamblers are protected against possible gambling-related harm, especially if they had chosen to ban themselves from accessing the services.
Self-exclusion schemes were officially introduced in a number of Australian states and territories around 15-20 years ago. They are specially designed to provide players, who have identified themselves as problem gamblers, to suspend themselves from entering certain premises that offer poker machines. Unfortunately, the self-exclusion schemes available across the country have proved themselves as inefficient.
According to recent research conducted by gambling researchers from CQ University, the major flaws in the system included practical impossibility of recognising self-excluded individuals from poor quality photos or too many self-excluders for staff members to recognise, as well as failure to update the existing self-exclusion register.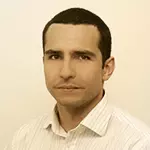 Daniel Williams has started his writing career as a freelance author at a local paper media. After working there for a couple of years and writing on various topics, he found his interest for the gambling industry.