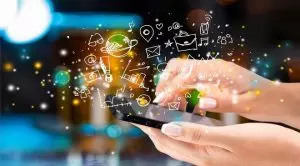 Australian banks are taking further measures that would make them more responsible lenders, especially when it comes to the use of credit cards for gambling transactions. In fact, the efforts towards a ban on using credit cards for gambling has been increasing for some time.
Back in July 2019, one of the major banks in Australia, Macquarie, revealed that it had decided to suspend its customers from using their credit cards to pay for their gambling. All transactions registered under the gambling merchant category are automatically suspended, as confirmed by Macquarie.
Soon after this announcement, the Australian Banking Association (ABA) unveiled a consultation paper on the issue, with local community members being asked for their opinion on the matter. According to the consultation paper, more than 30% of Australian residents who gambled back in 2018 did so online, which has become a concern because online gambling has been on the rise in the country.
Most recently, Bank Australia unveiled its decision to follow suit and suspend all credit card transactions for gambling services. As reported by Casino Guardian at the time, the announcement made by the bank came as no surprise, considering the fact that it is a financial provider that holds a B Corp certificate and has been engaged with various social issues.
Other financial providers operating in Australia that have already imposed a ban on gambling-related credit card transactions include Suncorp, Credit Union Australia (CUA), Citibank, Bank of Queensland and American Express.
The Four Largest Banks in Australia Have Not Imposed Credit Card Ban on Gambling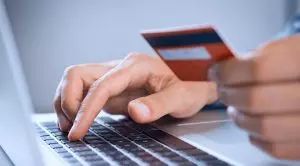 However, for the time being, none of the four largest banks in the country, including Commbank, ANZ, Westpac and NAB, have unveiled measures to fully ban the use of credit cards for gambling. Westpac, NAB and Commbank currently offer their customers the opportunity to choose for themselves whether to suspend themselves from making gambling payments with their card or not.
Commbank offers its customers to put a six-month ban on using their credit cards for gambling purposes, while Westpac and NAB offer the option of banning a gambling restriction for an indefinite period of time. Their customers can cancel the suspension at any time they want, but it usually takes several working days for the bank to process the request.
ANZ does not offer an optional ban on gambling transactions to be processed by using credit cards, but it still has some restrictions. The bank has the right to decline to process a gambling transaction in case the customer has used 85% or more of their credit limit. The same applies to transactions that will take 85% or more of the customer's credit limit.
The announcement regarding the credit card use for gambling transactions has been considered only an extension of Bank Australia's intention not to lend money to customers who would use it for payments associated with the gambling industry.
Bank Australia revealed that its customers would no longer be able to make any gambling-related transactions with their credit cards as of December 1st, 2020. The credit card ban would apply to making payments in online casinos, horse and dog races, slot machines, government lotteries, etc.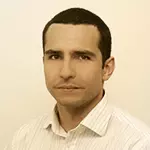 Daniel Williams has started his writing career as a freelance author at a local paper media. After working there for a couple of years and writing on various topics, he found his interest for the gambling industry.