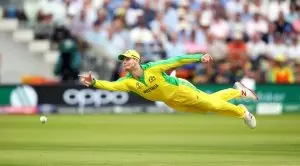 All gambling ads from Big Bash games in the state of New South Wales (NSW) will be banned under a new deal was signed.
In 2019, a huge sponsorship offer from a gambling operator to the Big Bash League (BBL) was turned down by Cricket Australia, and now a 2-year deal was signed between the NSW Office of Responsible Gambling and Cricket NSW. Under the terms of the newly-signed agreement, no gambling ads or sponsorship deals will be allowed.
The deal prevents state's cricket teams, including NSW Blues, Sydney Sixers and Thunder, from inking any partnership agreement with gambling and sports betting operators.
Currently, gambling advertising is suspended on free-to-air TV broadcasts within and during 30 minutes of Big Bash games. The Chief Executive Officer of Cricket NSW, Lee Germon, explained that the competent authorities recognised the effect that constant sports betting advertising could have on youngsters, especially young men, and their families.
As explained by Mr Germon, children are also led to believe that gambling and sport are connected and that gambling is simply a normal part of sports, which is a concerning trend. According to him, the newly-signed deal is a step in the right direction for the state.
Gambling Advertising and Sponsorship Ban to Protect Young People from Getting Hooked on Gambling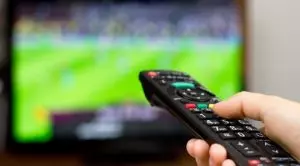 Estimates have shown that more than AU$3 billion is bet on the Big Bash League every summer. Also, over 140 betting websites on a global scale are being monitored by Cricket Australia to track potential match-fixing issues.
After rejecting a huge sponsorship deal in 2019, Kevin Roberts, the CEO of Cricket Australia, said that the deal's terms were not in line with the ideals of the Big Bash League.
As mentioned above, under-age individuals, and especially young men, are under extreme pressure to fit in and, according to John Dalzell from the Responsible Gambling Fund, they are more likely to get hooked on gambling. As revealed by Mr Dalzell, taking up gambling and getting addicted to it is even more likely to happen in case young people consider it closely related to sport and it seems to them that everyone is doing it.
Anti-gambling charities and campaigners have insisted that imposing a gambling advertising ban on sports events would make it possible for families to spend some quality times together while watching a game and enjoying it without the concern that children are being exposed to ads promoting sports betting. The Responsible Gambling Fund's representative, Mr Dalzen, shared that such a ban would wipe out the assumption that gambling is innately related to cricket, which will also bring the focus back on the game and the players, and not the gambling part.
Although a ban was imposed on gambling adverts, the UK gambling operator bet365 is still being listed among the sponsors of Cricket Australia as a "Gold Partner".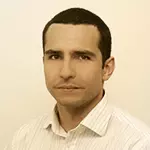 Daniel Williams has started his writing career as a freelance author at a local paper media. After working there for a couple of years and writing on various topics, he found his interest for the gambling industry.