The Advertising Standards Authority (ASA) launched a public consultation on proposals for the introduction of stricter rules and guidance aimed at ensuring better protection for underage individuals and vulnerable people against harm associated with gambling advertising. The Authority has proposed to update its rules and guidance in order to minimise the chance of gambling and lotteries adverts to be found appealing by young people and vulnerable adults.
Until now, in the UK Advertising Codes, there have been strict and very specific restrictions regarding lotteries and gambling ads that are designed specially to limit children's exposure to them. The ASA has been committed to reviewing the available evidence regarding the potential harm related to gambling advertising and to change its rules and guidance in order to make them stronger.
As the Authority itself shared, the consultation is being launched as a response to some major findings from recent research commissioned by local gambling charity GambleAware that has provided the first thorough picture of the impact which marketing and advertising in the UK has. The research found that the creative content of gambling and lotteries advertising has greater potential, than previously believed, to affect underage individuals and vulnerable adults.
The CAP Aims at Making Gambling Ads Less Appealing to Children and Vulnerable Adults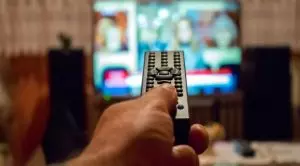 Now, the advertising regulatory body is consulting on a number of proposals aimed at better protecting children and vulnerable adults against the harm that could be inflicted by accessing gambling advertising materials.
On one hand, the CAP is consulting on a proposal to enhance the rules prohibiting gambling and lotteries ads from appealing to children. The advertising watchdog revealed that content including some imagery, themes and characters could be found particularly appealing by under-18s regardless of how it is viewed by adult customers. According to the ASA, the strong appeal test's adoption would reduce the potential for gambling adverts to be found attractive by children.
For the time being, child-oriented content is already banned from being used in gambling advertising. The proposed upgrade of the rules would extend to a variety of characteristics, such as language, behaviour, appearance, etc. of the characters so that they are not found appealing by under-18s. Furthermore, the new restrictions would suspend gambling companies from using celebrities, social media influencers and prominent athletes to promote their services, as these people could strongly affect the perception and decision-making of underage individuals.
On the other hand, the consultation involves some updates being brought to the already existing regulatory guidance in order to make sure better control of the gambling practices is provided. To do that, the watchdog could require gambling companies to stop presenting complex bets in a way that highlights the players' intelligence and skills as the qualities that are just enough for a player to have control over their bets. Gambling operators could also be required to stop portraying winners in an unrealistic way or present gambling as a way to participate in a community based only on skill.
Apart from that, the existing guidance could be updated to make sure companies do not underestimate the risks associated with gambling when promoting their services to British customers.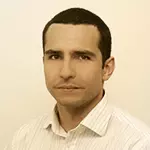 Daniel Williams has started his writing career as a freelance author at a local paper media. After working there for a couple of years and writing on various topics, he found his interest for the gambling industry.