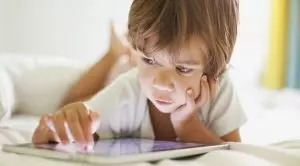 Underage gambling addicts in the UK are getting treatment at the first National Health Service (NHS) child gambling clinic after their spending rose to £100,000.
Yesterday, the Sunday People revealed more information regarding the crisis with young people's problem gambling across the UK. The aforementioned shocking debts are only part of the problem, with more of the youngsters getting hooked on online casinos and sports betting.
Reportedly, no less than 55,000 children between the age of 11 and 16, most of whom are boys, are facing serious problem gambling behaviour. What is even worse, children as young as 8 get hooked on video games such as Fortnite, which offer them rewards. Some of the underage individuals, who got addicted to gambling, even used their parents' funds and credit cards to set up accounts and spend money on gambling services online.
The trend of more children getting addicted to gambling is to put more pressure on the UK Government that is trying to tackle the extensive problem gambling behaviour in the country. The director of the National Problem Gambling Clinic, Dr Henrietta Bowden-Jones, explained that the Clinic treats children as young as 13. She further noted that problem gambling takes more victims among underage individuals which makes the crisis even more serious because young people cannot afford such losses.
Situation with Underage Gambling Addiction Gets More Serious in the UK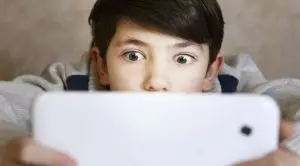 Anti-gambling campaigner Carolyn Harris MP shared that the reported figures are truly shocking and the UK Government needs to take urgent action towards the implementation of stronger regulation to prevent underage individuals from gambling.
The clinic, situated in West London and funded by the NHS, started operation a year ago. According to information obtained by the Sunday People, many of the patients who are being treated there are children who have stolen cash from their parents to spend it on gambling services. As confirmed by Dr Bowden-Jones, almost one-fifth of her patients between 13 and 25 years of age had debts worth between £20,000 to £100,000.
Patients' average daily spending amounted to £194, while they spend more than £2,800 a month. Furthermore, recent data showed that the average number of days they spent gambling on a monthly basis was 13.
According to experts and anti-gambling campaigners, the large sums revealed above clearly indicated that problem gambling among young people was an issue that needed to be addressed as soon and as adequate as possible in order to protect them from the devastating impact gambling could have on their health. According to Dr Bowden-Jones, the existing gambling legislation is not suitable to serve its purposes in the conditions of the ongoing digitalisation of the market and to ensure protection for children and young people.
In the last few years, UK gambling operators have been facing increased scrutiny and strong criticism for targetting underage individuals to their services, especially by using excessive advertising during televised sports events. According to opponents of the practice, so many gambling ads could make gambling look normal, especially to children and vulnerable adults.
Another problem is that youngsters are able to easily access various mobile devices and create online accounts with gambling companies, despite they do not have the legal age and the funds to do so. Some of them secretly use their parents' credit or debit cards, which sometimes cost them thousands of pounds lost.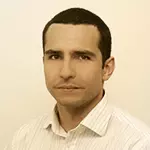 Daniel Williams has started his writing career as a freelance author at a local paper media. After working there for a couple of years and writing on various topics, he found his interest for the gambling industry.