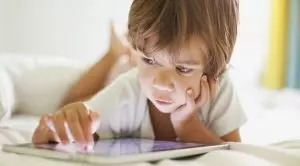 The Children's Commissioner for England once again insisted on banning gambling-like loot boxes for underage individuals.
For more than a year now, Anne Longfield has been calling for the Government to make sure it urgently suspends loot boxes available in video games, such as FIFA, for children. She further warned that the controversial video game features cannot be distinguished from gambling.
As shared by the commissioner, research carried out by her office had shown that underage individuals on the special in-game items were often chasing losses in order to get the randomised rewards that would help them make quicker progress in the video games they play.
Ms Longfield's comments on the matter come at a time when the UK Government has been facing pressure to close a loophole in the country's Gambling Act because of which loot boxes are not specifically categorised as a form of gambling as the digital rewards they bring are not considered ones with a significant monetary value.
Earlier in 2020, the digital minister, Carolyn Dinenage, called for evidence on loot boxes that, according to her, would help the authorities better understand the links between in-game items and problem gambling.
Some Children Start "Chasing Losses" When They Do Not Receive They Want from Video Games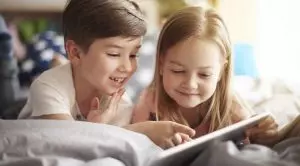 As The Telegraph revealed after it saw a report that was submitted to the Department for Digital, Culture, Media and Sport (DCMS) earlier this week, the office of the Children's Commissioner pointed out Fifa's Ultimate Team as one of the main video games that lured underage individuals into purchasing loot boxes.
As the submission said, some children felt as though their money has gone to waste if they were unable to get the exact items or players from the randomised packs in a video game. This, on the other hand, could make them chase losses in order to better items.
After the submission, the Children's Commissioner described loot boxes and other randomised in-game items offered by many other games that had been rated suitable for children as indistinguishable from gambling. She called on the country's legislators to ban them for individuals under the 18 years of age. According to Ms Longfield, the review cannot be postponed any further because the UK is one of the major centres of the international video gaming industry and it is high time for companies to take responsibility and make sure they take care of their users' wellbeing, especially when it comes to children.
Ms Longfield also called for urgent legislation to be unveiled in 2021 to address the harm being faced by British children because of loot boxes and similar in-game items. For more than a year, she has been urging the competent authorities to fully ban loot boxes for underage individuals, and games containing such items to be specifically categorised as gambling.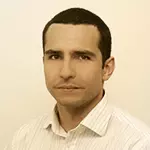 Daniel Williams has started his writing career as a freelance author at a local paper media. After working there for a couple of years and writing on various topics, he found his interest for the gambling industry.