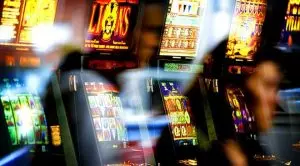 Experts have revealed that some money laundering during the five months of coronavirus restrictions ended up with a massive AU$305-million increase in the profits generated by so-called pokies in Australia.
According to the latest figures provided by the Liquor and Gaming regulatory body in the state of New South Wales (NSW), poker machine profits rose by more than 10% in comparison to the ones generated over the same period a year earlier, although in 2020 there were many restrictions imposed on local clubs and pubs, including a lockdown.
In the period from June to October 2020, a profit increase from AU$2.8 billion last year to AU$3.1 billion was registered. Also, in July, there was a 23.3% increase in profits, from AU$581 million a year earlier to AU$716 million.
The massive increase in the profit generated by the controversial pokies has made some experts call for the implementation of so-called "gambling cards". The Minister for Customer Service, Victor Dominello, who is responsible for controlling and regulating the sector, has been willing to introduce a gambling card to help gambling addicts on one hand, and to tackle money laundering, on the other had.
If such a gambling card is introduced, poker machines, also known as pokies, would become cashless. Gamblers, on the other hand, would be required to register and load some money in the card, which would work in a similar way like the already existing Opal cards for public transport in the state.
Experts Insist on NSW Government Introduces Gambling Card to Tackle Money Laundering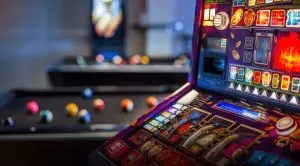 Philip Crawford, the boss of the Independent Liquor and Gaming Authority, explained that money laundering through local poker machines was highlighted in the probe faced by Crown Resorts' Melbourne casino operations.
As Casino Guardian already reported, the Australian gambling giant got blocked from proceeding with the planned opening of its AU$2.2-billion casino in Sydney in December. The decision was made by the watchdog after the inquiry heard that criminals had probably laundered some money through Crown Resorts' bank accounts. As explained by Mr Crawford, money laundering practices have been associated with drugs, financing terrorism, people trafficking and child exploitation, with criminals being increasingly engaged in washing cash in pokies across the state.
The regulatory body's chairman said that poker machines got targeted by criminals because they turned out a simple and cost-effective way to launder some money. According to him, the authorities should take into account some steps aimed at reducing money laundering in the state of New South Wales. Mr Crawford further noted that the above-mentioned gambling card is likely to greatly assist the development of strategies unveiled by the local government to greatly reduce the opportunities for criminals to use local poker machines to launder money.
For the time being, about 4,000 venues in the NSW feature poker machines, with only 1,500 of the overall 96,000 pokies in the state being hosted by the Star Casino. The controversial machines have been blamed for luring local people into gambling, with some vulnerable individuals being more predisposed to becoming addicted to gambling.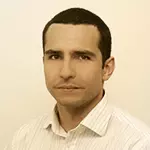 Daniel Williams has started his writing career as a freelance author at a local paper media. After working there for a couple of years and writing on various topics, he found his interest for the gambling industry.