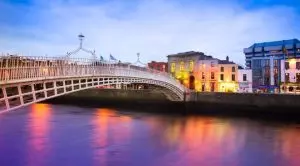 Amendments to the Gaming and Lotteries Act have already been passed by the Irish Government as part of the country's interim measure preceding a more serious overhaul of gambling legislation that is expected to commence later in 2021.
The Gaming and Lotteries (Amendment) Act 2019 was officially brought into force on December 1st, 2020. As revealed by Casino Guardian, the piece of legislation introduces a more consistent licensing application process and includes better protection for underage individuals, as it sets the legal age of 18 as the minimum age for participation in all forms of gambling services across the country.
As explained by Dermot McGirr, an expert in gaming law in the British law firm Pinsent Masons, the Gaming and Lotteries (Amendment) Act 2019 was gladly welcomed by analysts because it finally brings some clarity to the Irish gambling sector and the companies that operate there. Still, Mr McGirr noted that the recently enacted piece of legislation should also be considered as part of the more fundamental reforms which are expected in the gaming and gambling regulatory environment in Ireland.
The law firm expert explained that the long-expected legislation and regulatory changes are expected to make the Irish gambling law more up-to-date and more consistent so that it gives certainty to everyone operating in the industry. Moreover, the overhaul in the country's gambling sector is set to establish an independent watchdog such as the UK Gambling Commission (UKGC).
Gambling and Lotteries (Amendment) Act 2019 Came into Force in December 2020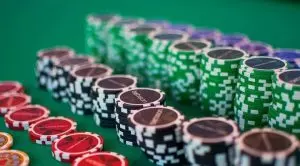 The changes that have already been brought by the implementation of the Gaming and Lotteries (Amendment) Act 2019 established the conditions required for gambling and lottery activities' promotion. Under the provisions of the aforementioned piece of legislation, operators can apply to the Irish Police for on-premises gaming permits. Under these licences, they are allowed to offer a maximum betting stake of €10 and a maximum prize of €3,000 in a game.
Gambling companies can apply to the District Court for operating licences for lotteries which overall prize is up to €30,000 per week. New rules also require such operators to donate 25% of the proceeds to charitable purposes.
Prize draws that are only held for marketing purposes do not need an operating licence or special permit under the Amendment Act of 2019 in case the overall prize value does not exceed €2,500 and the players who take part in the draws are not required to pay an entry or withdrawal fee. Lotteries that are held for funding philanthropic or charitable purposes do not require an operating licence in case they meet certain conditions.
Gaming machines are also required to present a licence in order to operate, and the Revenue is now required to establish and maintain a gaming licences register.
The Amendment Act of 2019 also brought some updates in the betting stakes and prize limits established for gambling machines. As a result, the maximum stake of these machines is now set on €5, while the maximum prize that could be won by a player is not allowed to exceed €500.
The penalties' severity is also increased under the latest changes in the Irish gambling sector's regulations. A summary conviction is set to end up with a monetary fine of up to €5,000, in addition to or instead of imprisonment sentence for up to six months. An indictment conviction is set to result in a monetary fine of up to €50,000, in addition to or instead of an imprisonment sentence for up to two years.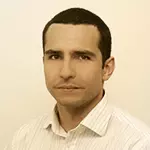 Daniel Williams has started his writing career as a freelance author at a local paper media. After working there for a couple of years and writing on various topics, he found his interest for the gambling industry.