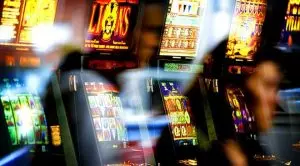 According to recent reports, losses on poker machines in the state of Victoria have not only reached but also surpassed pre-pandemic levels after the coronavirus restrictions were lifted in the state. Reportedly, local gamblers have spent a total of AU$239 million in January 2021.
As revealed by one of the leading gambling experts in the state, money laundering could be at least partly responsible for the increased losses of Victorian gamblers after the lockdown measures were eased. Reportedly, local gamblers spent AU$15 million more than the money lost in January 2020 before poker machine venues in Victoria cease operations for seven months as part of the coronavirus pandemic measures.
Currently, campaigners are trying to persuade the state government to extend the inquiry of the recently-established Royal Commission into Crown Resorts to other clubs and pubs across the state. According to anti-gambling campaigners, such venues also pose serious crime risk, just like casinos, and criminal organisations of a smaller scale could use gaming venues in regions or suburbs to mask the proceeds of their crimes.
The Premier Andrews' Government announced the inquiry into Crown Resorts' operations at the beginning of the week, after the NSW Commissioner found that the gambling company was not suitable to hold an operating licence for its new casino venue in Barangaroo.
Anti-Gambling Campaigners Say Pokies Could Be Used for Money Laundering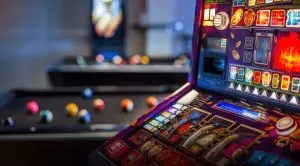 Earlier today, the Andrews Government revealed that it was hardly interested in pursuing a broader inquiry into other Victorian clubs and pubs that could be facilitating money laundering and other criminal activities. As shared by a spokeswoman for the Gaming Minister Melissa Horne, such smaller entertainment venues posed a much lower risk than casinos.
The Alliance for Gambling Reform (AGR), however, recommended that the Victorian Royal Commission should consider launching a probe into Melbourne-based clubs and pubs and similar venues in the rest of the state that were being used by criminal organisations as laundromats for dirty money. The executive director of the AGR said that he intends to take the case for a broader inquiry directly to Ms Horne.
The body that represents Victorian clubs and pubs – the Australian Hotel Association – explained that the venues are already compliant with strict rules imposed by AUSTRAC, the financial crime regulatory body in the Commonwealth.
According to a gambling expert at Monash University, three main factors resulted in an increase in poker machine losses in the state: money laundering, Government stimulus of local users' disposable incomes and the stress associated with the coronavirus pandemic. Monash University professor said there is no doubt that a significant amount of money generated by poker machines, also known as pokies, is generated by people who are either washing proceeds of criminal activity.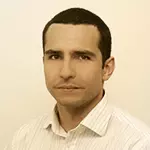 Daniel Williams has started his writing career as a freelance author at a local paper media. After working there for a couple of years and writing on various topics, he found his interest for the gambling industry.