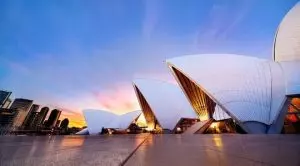 New South Wales (NSW) gambling reform campaigners have accused the gambling sector of making a complaint of poverty over a recent proposal to cut money laundering and problem gambling in the state.
According to gambling reform advocates, have severely criticised the ClubNSW's modelling that a suggested mandatory gaming card in the state would cost about AU$1.8 billion, as well as thousands of jobs.
The Commissioner's report into Crown Resorts that was prepared by former Supreme Court judge Patricia Bergin recommended the implementation of a cashless gambling card. Ms Bergin suggested the card would help state authorities reduce money laundering in New South Wales as the card would require poker machine users to play with money that was previously loaded in it. Campaigners backing gambling reforms have said that the implementation of a gaming card would help reduce gambling addiction in the state.
As Casino Guardian previously reported, the prepaid cards would be linked to a database of problem gamblers who have decided to ban themselves from being able to access so-called pokies. The proposal for the gaming card has faced strong opposition by pub and club owners offering poker machines. Reportedly, ClubsNSW released modelling this week, suggesting that the introduction of the proposed measure would cost revenue of AU$1.8 billion and about 9,000 jobs to the state. The monetary losses would come as a result of the establishment of the proposed card system.
NSW Gambling Sector So Far Opposed Implementation of Mandatory Gaming Card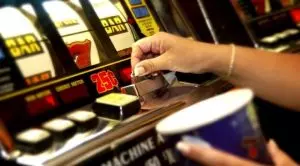 The Guardian reported that it tried to contact ClubsNSW to ask the organisation for more information about the aforementioned figures and how they had been calculated but received no response.
The local gambling sector has so far opposed a mandatory gaming card and has instead suggested a voluntary digital wallet that would permit to go cashless on the poker machines in New South Wales. Troy Stolz, a former anti-money laundering and counter-terrorism financing manager of ClubsNSW, explained that the gambling sector had been able to establish a cashless gaming card. Stolz further shared that the digital team of the industry had proved that it was capable of implementing some special products in the existing system.
The long-time anti-gambling advocate Tim Costello from the Alliance for Gambling Reform (AGR) accused the industry of complaining about the losses it would generate in case the gaming card is implemented. Mr Costello shared that ClubsNSW has been having the habit of lumping every employee working in a club even if they were not engaged in a gambling position and were not related in any way to gambling revenue.
According to him, the steps of the ongoing reform in the state of New South Wales have dual benefits – on one hand, they will reduce gambling harm and on the other hand, they will help the authorities eliminate money-laundering from criminal activity. Both of these effects would have a positive effect on local communities, so, Mr Costello believes it would be understandable for community clubs to help their communities.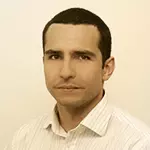 Daniel Williams has started his writing career as a freelance author at a local paper media. After working there for a couple of years and writing on various topics, he found his interest for the gambling industry.