Gambling is a prevalent form of recreation in Great Britain, a country with heavily regulated landbased and online betting industries. Betting comes in many different forms in the UK, from sports and horse race betting to commercial gambling, bingo, and lotteries. The local gambling industry is constantly growing in size, especially after the legislative landscape changed in 2014.
Data released by the local gambling watchdog the UKGC reveals the UK gambling industry witnessed a gross gambling yield of £14.2 billion for the period between April 2019 and March 2020. Gambling is so widespread in the country that the British authorities have begun to introduce measures in an attempt to inhibit gambling-related harm and reduce local bettors' spendings.
Said measures range from enforcing maximum stake limits on the now-infamous fixed-odds betting terminals (FOBTs) to an outright ban on using credit cards for gambling purposes. In this report, we examine closely the recent gambling trends in Great Britain and the spendings of local gamblers to try and answer the question "Why do Brits spend so much on gambling?".
The UK Gambling Industry in Figures
The UK Gambling Commission regulates all forms of online and landbased gambling on British soil, including commercial casino gaming and sports wagering. The watchdog publishes industry statistics twice per year, first in May and then in November. Its latest publication gives us a glimpse at the Gross Gambling Yield (GGY) of locally licensed gambling businesses for the period from April 2019 to March 2020.
For the uninitiated, the GGY reflects the amount of money gambling businesses retain after they pay out their customers' winnings, not counting the deductions made to cover their operating costs. The GGY can serve as a good indicator of the amounts British gamblers pour into the local gambling industry. It ultimately reflects how much money they have lost to licensed gambling businesses over a specific period.
According to the UKGC data, locally licensed gambling operators have cumulatively generated £14.2 billion in GGY from April 2019 to March 2020. This corresponds to a nominal decrease of 0.6% compared to the results from the preceding reporting period when the GGY of British operators amounted to £14.3 billion.
The Remote Sector Dominates the UK Gambling Industry
It appears an increasing number of Brits favour online over landbased gambling. The remote sector dominates the local industry with a market share close to reaching 40%. Locally licensed remote operators witnessed an 8.1% jump in gross gaming revenue, which soared to £5.7 billion during the above-specified period. The National Lottery was the second largest earner as its GGY jumped 10.4% to reach £3.4 billion.
It is no secret to anyone the Brits love to punt on sports and the figures released by the UKGC further consolidate this fact. Landbased bookmakers suffered a 26.4% decline in GGY, which dropped from £3.3 billion in the previous year to £2.4 billion as of March 2020. Terrestrial betting shops were forced to cease their operations toward the end of the month as part of the government's efforts to prevent the spread of the coronavirus.
The latter had a detrimental effect on remote bookmakers as well. It severely affected live sports events, many of which were postponed or altogether cancelled at the height of the pandemic and the resulting lockdowns. Similar tendencies of decline were observed in pool, on-course, and off-course wagering. The closures of betting shops across the UK benefited remote sportsbooks where local punters collectively dropped £2.3 billion for a 15.5% increase in GGY.
Gross Gaming Yield of UK-Licensed Gambling Businesses in Millions of GBP
Industry Sector
April 2018 to Match 2019
April 2019 to March 2020
Change in Percentage
National Lottery (online and in-person)
£3.07 billion
£3.4 billion
+10.4%
Other Lotteries (online and in-person)
£539 million
£611 million
+13.3%
Other Lotteries (online and in-person)
£539 million
£611 million
+13.3%
Online Casinos
£3.06 billion
£3.2 billion
+3.7%
Landbased Casinos
£1.05 billion
£1.0 billion
-4.0%
Online Bingo
£175.9 million
£176.8 million
+0.5%
In-Person Bingo
£674 million
£635 million
-5.7%
Online Sports Betting
Online Sports Betting
£2.02 billion
£2.3 billion
+15.5%
Landbased Sports Betting
£3.3 billion
£2.4 billion
-26.4%
Landbased Arcade Machines
£438 million
£477 million
+8.8%
Cumulative GGY
£14.3 billion
£14.2 billion
-0.6%
Gambling Behaviour and Participation Rates in the UK
The British regulator, the UKGC, commissions surveys on local gambling participation four times per year, in March, June, September, and December. The surveys usually take place over the telephone. The respondents must answer a set of questions that aim to determine their levels of gambling participation over the past four weeks.
Below we discuss the latest results of one such survey. They will give us valuable insights into which groups gamble the most, how often, and how much they spend on such activities. The results reflect gambling rates among the local population for September 2020 with a sample size of 4,007 survey participants.
How Many Brits Are Gambling
According to the UKGC survey for September 2020, as many as 42.7% of Brits have gambled over the past four weeks. This is a 4% drop from the same period in the previous year when 46.7% of the survey respondents admitted to having participated in such activities. Males appear to be keener on making an occasional punt than females. Roughly 45.5% of men gambled in the last four weeks compared to 40% of the ladies.
Gambling appears to be more prevalent among older individuals. Brits aged 45 to 54 are the keenest gamblers in Great Britain – around 48.5% of them placed a bet at least once in the space of four weeks. Those aged 35 to 44 years old follow closely, with 47.6% of the individuals from this age group admitting to a gamble within this period.
Gambling Participation of the UK Population in the Last 4 Weeks
By Sex and Age
Year to September 2020
Year to September 2019
Year to September 2018
All Survey Participants
42.7%
46.7%
45.8%
Males
45.5%
51.7%
50.1%
Females
40.0%
41.9%
41.7%
16 to 24 Age Group
32.3%
38.1%
37.2%
25 to 34 Age Group
40.5%
48.8%
45.6%
35 to 44 Age Group
47.6%
47.2%
42.9%
45 to 54 Age Group
48.5%
52.5%
51.2%
55 to 64 Age Group
45.8%
51.4%
55.7%
65 + Age Group
39.5%
41.7%
43.0%
How Frequently Do Brits Gamble
Out of those who admitted to gambling in the previous four weeks, 22.2% participated in such activities two or more times per week while 31.8% restricted themselves to once a week only. Those who gamble less than once a week stood at 30.8% while those who did it even more infrequently (i.e. less than once a month) were 15.1%.
Gambling Frequency among Brits Who Have Gambled in the Past 4 Weeks
Frequency Rate
Year to September 2020
Year to September 2019
Year to September 2018
Less Than Once a Month
15.1%
15.4%
17.1%
Once a Month, but Less Frequently Than Once a Week
30.8%
33.4%
30.3%
Once per Week
31.8%
31.1%
31.8%
Two or More Times per Week
22.2%
20.0%
20.8%
What Do Brits Prefer to Gamble On
Brits have legal access to pretty much all forms of gambling you can think of. The country regulates landbased and online casino games, tournament poker, sports wagering, horse and dog racing, lotteries, scratchcards, and bingo. The National Lottery easily beats them all in terms of popularity, however.
The previously mentioned UKGC survey sheds light on the types of gambling activities the British participate in, both in-person and online. Out of 4,007 survey participants, 1,109 (45.4%) have participated in a National Lottery draw over the past four weeks, while 503 (57.4%) took part in other lotteries.
Sports betting comes next in terms of popularity. Most Brits prefer to punt on popular sports like football and tennis, with a little over 65% of the bettors participating in football pools. Horse racing ranks as the second biggest spectator sport in the country with a long history that dates centuries back.
It is, therefore, unsurprising 69.9% of people who partook in gambling have chosen it as their preferred way to wager. This includes wagers made over the internet, by telephone, or in person with a bookie or a betting exchange. The popularity of casino games has not diminished, with 85.4% of respondents who have gambled choosing it as their preferred way to bet.
The table below is a representation of the most common gambling activities Brits have participated in as of September 2020. Some of the combined percentages might add to over 100% since the table includes people who have wagered either online or both online and in-person. To give you some context, we have included information about the most common forms of gambling for the same period in the previous two years.
Most Common Gambling Activities among the British
Gambling Activity
Year to September 2018
Year to September 2019
Year to September 2020
The National Lottery
30.9%
34.1%
45.4%
Other Lotteries
43.8%
50.4%
57.4%
Bingo Games
36.0%
22.7%
41.8%
Football Pools
60.4%
58.6%
65.1%
Horse Racing
56.1%
61.8%
69.9%
Betting on Sports
65.7%
81.0%
78.1%
Betting on Other Events (lotteries, politics, etc.)
59.0%
56.6%
55.7%
Casino Games
54.5%
76.9%
85.4%
How Much Do Brits Spend on Gambling
According to the market and consumer data portal Statista, the average weekly gambling spend per British household in 2019 was estimated at £2.60. Individuals aged 50 to 64 were the highest spenders for that period, wagering around £3.60 per week on average.
They are followed by the 65 to 74 age group who spent an average of £3.50 on such activities per week. Surprisingly, young Brits aged under 30 spent the least amount of money on gambling, or £1.50 per week.
Average Gambling Spend in the UK in 2019 per Household (Based on Age Group)
Under 30 Years Old
£1.50 per week
30 to 49 Age Group
£1.80 per week
50 to 64 Age Group
£3.60 per week
65 to 74 Age Group
£3.50 per week
75 Years Old or Older
£2.20 per week
Cumulative Household Spend
£2.60 per week
Another set of data compiled by Statista indicates that top earners, i.e. people belonging to the group of the highest income percentile, are the biggest gambling spenders in Great Britain. Such citizens boast a weekly gambling spend of £4.20 on average. They are succeeded by the seventh decile group who spent approximately £3.20 on wagering each week in 2019. Brits with the lowest income rates wager around £1.50 each week.
Average Gambling Spend in the UK in 2019 per Household (Based on Income)
Lowest 10% Income Category
£1.50 per week
2nd Decile Income Category
£2.00 per week
3rd Decile Income Category
£1.90 per week
4th Decile Income category
£2.70 per week
5th Decile Income Category
£2.70 per week
6th Decile Income Category
£2.30 per week
7th Decile Income Category
£3.20 per week
8th Decile Income Category
£2.70 per week
9th Decile Income Category
£2.40 per week
Highest 10% Income Category
£4.20 per week
So Why Do Brits Gamble So Much?
After all we have written so far, it pretty much becomes apparent that over 40% of the British population engages in one form of gambling or another, be it sports wagering, lotteries, or casino gaming. This raises the question why is this so? Is it something hereditary? Or perhaps it has to do with the prevalence of gambling venues and regulated gambling sites in the country? We believe the answer lies in a combination of these factors.
Reason #1 – Gambling Is Deeply Ingrained in British History and Culture
Gambling is deeply ingrained in British history and culture, so much so that the epic poem Beowulf, which dates back to the 7th century, references horse racing for the first time. Author Roger Munting claims in his An Economic and Social History of Gambling in Britain and the USA that ten different dice games were recorded in the UK by the 12th century.
The interest in such activities escalated significantly in the 18th century when wagering held equal appeal for both the rich and the poor. Things took an interesting turn with the passage of the 1845 Gaming Act, which rendered all gambling-related debts unenforceable. Horse racing gradually evolved into a national sport. This resulted in the emergence of numerous cash betting offices. The latter came under fire by an 1853 piece of legislation that attempted to suppress them.
Racing news, results, and tips started to pop up in popular British newspapers like the Daily Herald and the Manchester Evening News in the late 19th century. Street wagering became so popular among the members of the working class that the British government eventually outlawed it in 1906.
Despite the prohibition, public interest continued to grow. Eventually, the Betting and Gaming Act of 1960 decriminalized off-course wagering and bingo, among other forms of gambling. Over 13,000 licensed bookmaking shops emerged over the next year alone. As Roger Munting wrote in 1989:
Gambling is a big business in contemporary Britain.[…] Nowhere outside the British Isles did the entrepreneur of gambling so prosper. Bookmakers grew in number and scale of operation in Britain in a manner and to an extent virtually unknown elsewhere. Gambling thus developed not only as a big business but as one dominated by private commercial interest. (Munting, Roger. (1989). Betting and Business: The Commercialisation of Gambling in Britain. Business History. 31. 67-85).
Great Britain went on to become the home of one of the most developed gambling industries worldwide. The entire sector is regulated under the provisions of the 2005 Gambling Act, which is currently undergoing a review by the local government. The legislation led to the creation of the UKGC, transferring licensing and supervisory powers from the local authorities to this non-departmental public entity of the UK government.
Reason #2 – The Prevalence of Gambling Venues in the UK
The prevalence of betting and gaming venues makes it all the more easy for the British public to engage in gambling activities. With thousands of betting shops, bingo halls, and gaming rooms at their disposal, the last thing Brits can complain about is lacking places to gamble at. The well-developed and regulated remote betting segment makes things even simpler for those looking for a punt.
Let's have a look at the number of terrestrial gambling premises in the UK. According to a UKGC report, the number of landbased gambling venues has dropped from 10,783 to 10,098 between March 2019 and March 2020. Bookmaking shops declined in number by 639 (-7.7%) during this period, while arcade and bingo halls dropped by 2.6% and 0.9%, respectively.
Licensed businesses (remote and non-remote) have decreased by 4.2% to 2,576 operators in total, which is still a significant number. Some landbased bookmakers had to permanently close shop due to the coronavirus lockdowns. However, the remote sector continued to thrive as you can see from the figures we published earlier.
Changes in the Number of Gambling Premises (March 2019 to March 2020)
Decrease in Total Number of Premises
-685 (-6.4%)
Betting Shops
-639 (-7.7%)
Arcades
-43 (2.6%)
Bingo Halls
-6 (-0.9%)
Casinos
3 (2.0%)
Recent Government Measures That Aim to Inhibit Gambling Expenditures
The Regulatory Measures at a Glance:
April 2019 – The government cuts maximum stakes on FOBTs to £2
May 2019 – New rules on age verification procedures become effective
August 2019 – A ban on gambling adverts during televised sports events comes into effect
April 2020 – UK gamblers can no longer use credit cards to fund their gambling activities
The UK government has repeatedly tried to inhibit the population's gambling expenditure over the past several years. The Parliament cut the maximum stakes on fixed-odds betting terminals (FOBTs) from £100 to £2 only. The changes officially came into effect in April 2019 despite the pleas of high-street bookmaking shops who derive over 50% of their total revenue from said terminals.
Matthew Hancock, who served as the Secretary of State for Digital, Culture, Media and Sport (DCMS) at the time, referred to the terminals as a "social blight" and accused their operators of preying on the most vulnerable members of society. As harsh as this sounds, there is some truth to Mr Hancock's words.
Figures released by the UKGC in 2016 indicate almost 14% of FOBT bettors belong to the category of problem gamblers. The cut in maximum stakes aims to minimise the risks of bettors losing huge amounts of money within a short period. The move makes sense considering one person parted with over £13,700 in seven hours.
May 2019 saw the introduction of new rules on age verification procedures for UK-regulated gambling businesses. Operators must now verify the age and identity of each customer before allowing them to deposit or gain any access to gambling content.
In December 2018, some of the UK's largest betting operators voluntarily agreed to cease advertising their products during televised sports events before the 9 pm watershed. The self-imposed ban came into effect in August 2019 with the start of the Ashes cricket series.
The decision came after health experts and the general public expressed concerns about the proliferation of such commercials on TV, especially during football games. The move aims to protect minors and vulnerable individuals from over-exposure to gambling and its associated social harms.
April 2020 saw the enforcement of a new ban that prevents UK residents from using credit cards to fund their gambling activities. This extends to virtual wallets funded with credit cards as well. The ban came in the wake of research that showed 22% of the individuals who use credit cards for online gambling are problem gamblers.
Conclusion
Further changes loom over the UK gambling landscape in the near future. The DCMS is currently reviewing the Gambling Act of 2005. The government plans to introduce further measures to protect British gamblers from overspending and other gambling-related harms.
One of the ideas is to enforce an obligatory affordability check for all gamblers who lose £100 within a month. It is yet unclear whether the government will adopt this proposal, especially given the sentiments of the general public – it opposes the move as a recent poll revealed.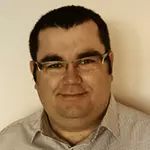 Harry Evans is a long-year journalist with a passion for poker. Apart from a good game of poker, he loves to write which is why he spent several years as an editor of a local news magazine.