The introduction of cryptocurrencies a few years ago has indeed revolutionized the transfer of funds, and has made it much more efficient. This is so for the simple reason that the types of checks and balances that are normally available with standard money transfers are left outside the question.
Unlike fiat currencies that owe their credibility to banks, digital currencies rely heavily on technology. Blockchain technology, which is employed as a means to guarantee the safety of the money transfer was conceptualized for the first time back in 2008 by Satoshi Nakamoto.
Roughly speaking, this technology plays the role of a distributed ledger. Unlike the information about standard money transfer, which is stored in a single location, the details about transactions executed through digital currencies are shared between multiple locations around the globe.
The cost-effectiveness and promptness of the payments are two of the key benefits the usage of cryptocurrencies results in. This is so simply because no intermediaries are needed to carry out the payment, and it is instead wrapped up solely between the transacting parties.
Another reason why people turn their eyes to digital currencies is that they view them as a good investment. Players and punters that prefer to handle their gambling-related transactions via digital currencies tend to focus their attention not only on their market capitalization but on their current price during the decision-making.
Cryptocurrencies with the Biggest Distribution in Figures
Digital currencies are also referred to as digital money, electronic money, cybercash, or electronic currency, and they have gradually evolved into one of the most well-preferred means of payment because of their promptness and affordability. Figures go to prove this, as the share of people who utilize digital currencies on a daily basis has been heavily on the rise since 2015.
Cryptocurrencies do not fly under the radar of financial institutions, and some banks have already estimated that the usage of electronic money can lead to the reduction of the infrastructure costs banks face.
Something essential to note about digital currencies and fiat currencies is that they do not function in the same way, also when inflation is concerned. While inflation is in-built in standard currencies, which is to say that their purchasing power will alter after time. This is not so with digital currencies due to the fact that supply and demand have a direct impact on their value.
Bitcoin continues to be a headline cryptocurrency, and to follow this trend, we will use 2015 as a starting-off point. Back then, Bitcoin held more than 86% of the market, but in the next few years, there was a drop in its capitalization, and this splurge can be ascribed to the introduction of multiple other cryptocurrencies.
Ethereum is another digital currency gambling enthusiasts prefer using while placing their bets online, and from 2015 onwards, it has gone through multiple ups and downs. What figures point out is that its popularity continued to increase to 2019, when the trend was reversed. It jumped from just 1% to 16%, but then, it started to lower pace and reached 11% and 8%, respectively in the last two years.
Ripple and Litecoin are two more leading digital currencies that started to pick up steam back in 2015. As for the distribution of Ripple, it started to gather momentum, while back in 2019, its presence was cut by half.
Cryptocurrencies with the Biggest Distribution in Figures
2015
2016
2017
2018
2019
2020
Bitcoin
86%
80%
72%
48%
53%
66%
Ethereum
1%
10%
16%
16%
11%
8%
Ripple
8%
3%
1%
8%
9%
4%
Litecoin
2%
2%
1%
3%
3%
1%
Monero
0%
0%
1%
1%
1%
5%
That being said, they lag significantly behind Bitcoin and Ethereum when the market capitalization is concerned. Litecoin and Monero are the other two digital currencies that are heavily in the spotlight, but they bring up in the rear.
Perhaps, the question, which arises at this point is how many digital currencies are there at the moment. Figures point out that their number exceeds 4,000, which is a staggering increase when compared to the values from 2013.
There is a good explanation why the number of cryptocurrencies increases by leaps and bounds as the creation of electronic money is considered a relatively open undertaking.
How Common the Usage of Digital Currencies Is
Lots of researches were carried out to determine how common the usage of digital currencies is, and what figures indicate is that people who are aged between 22 and 37 are mainly inclined to opt for them. Another thing, which is interesting to point out is that the surveys have found that the share of men who own digital currencies is twice bigger than the share of women. Interestingly enough, the share of adults who possess cryptocurrencies is relatively small and hovers around the 10% mark.
As it turns out, the share of people who frown upon the usage of digital currencies because they consider them useless is still relatively high. As for the impetus that makes people obtain digital currencies, most of them point out that they are guided by the belief that digital currencies are a ground-breaking novelty, while around one quarter of the people point out the high value as a driving force of their decision. An increase is observed also in the share of people who intend on using digital currencies as a means of payment, and according to the available data, their share is now well over 10%.
As we said already, Bitcoin is the one to lead the way. As of 2020, the value of all Bitcoins exceeded $200 billion, which is almost five times more than the value of Ethereum, which is the second most widely used digital currency. Yet, this is not the highest point of market capitalization Bitcoin has reached through the years, as back in 2017, it went well over the $300 billion threshold.
So far, the biggest crash of the market was observed back in 2018 when Bitcoins were worth slightly over $50 billion. The market capitalization of the digital currency slumped simply because of its ever-increasing appeal.
As for the market caps of Ethereum, back in 2020, it slid on the second position after Bitcoin, holding around $40 billion.
Crypto Gambling Market Growth Expectations
The crypto gambling market has seen a steady growth over the past few years, and experts have estimated that gambling-specific digital currencies have a combined value of well over $150 million. Figures also indicate that five of the gambling-specific digital currencies are behind approximately $10 million of the market capitalization.
The survey has also unveiled that the sums that are traded per day using gambling cryptocurrencies exceed $3 million, while the number of players who settle on blockchain casinos has gone over 30,000 on a weekly basis.
The market size of the global gambling industry continues to expand, and back in 2018, its value hit almost $450 billion. The future outlook is bright as well as experts expect that the market will grow to well over $565 billion during the next year.
Figures also indicate that between October 2020 and January 2021, the size of the crypto gambling market has outdone the overall gambling industry, and the difference ran into almost 6%.
Cryptocurrencies that lead the market (Figures for 2020)
Bitcoin
$202 billion
Ethereum
$40 billion
Tether
$16 billion
Ripple
$11 billion
Yet, players should not get carried away by the figures simply because when compared to other crypto-gambling segments, the monetary value of the gambling industry is not that overwhelming. Figures go to prove this, and presently, the gambling sector is behind a small portion of the crypto-gambling market, as it holds just 0.09% of it.
Finally, it should be considered that along with the 42 digital currencies that back up the gambling industry, there are several other factors that contribute to the expansion of blockchain technology.
Pros and Cons of Gambling with Cryptocurrencies
The cryptocurrency frenzy leaves many punters and players asking themselves whether they should manage their funds through this payment method. One of the best ways to determine if digital currencies will respond to their betting needs is to weigh their shortcomings and strong points.
First in line are the advantages the usage of digital currencies results in, and one of the most important things to mention about them is the surprisingly fast pace at which payments are carried out. The best thing is that this applies not only to top-ins, but to withdrawals as well as normally, such transactions take a couple of minutes to clear.
The affordability of this payment solution is another thing to take into account, as normally, when depositing or withdrawing, gambling enthusiasts will face no or negligibly low fees.
The flexibility of the deposit and withdrawal limits is another thing, which makes more and more players and punters opt for digital currencies. Considering that most of the time, gaming operators allow their users to add approximately $10 and up to several thousand dollars make digital currencies a perfect fit for small-stakes and serious players.
Normally, when managing their funds through digital currencies, gambling enthusiasts can expect to get extra value for their deposits, as most operators tend to offer bonus incentives that are tailor-made for such depositors.
Along with the upsides of betting with digital currencies, gambling aficionados should also pay due attention to the lacking points of this payment method. First and foremost, players should take into account that their price can be rather volatile. Since the price of the cryptocurrency might be jumping around, this will have a direct impact on the coins players possess.
One more thing, which is worth noting is that some players might find it hard to manage their funds through digital currencies, which can turn out to be somewhat frustrating for them. This is so because the procedures they need to stick to in order to wrap up their payment have certain differences with the execution of the transactions initiated through other means of payment.
Crypto-Only Betting Platforms vs Hybrid Betting Sites
Players and punters who are well used to placing their bets over the Internet might know that there are two types of betting sites that process such payments, and they can be crypto-only and hybrid ones.
As it can be expected from their name, crypto-only sportsbooks and online casinos allow their users to handle their payments exclusively through digital currencies. It turns out that many gambling enthusiasts tend to shy from betting at such sites simply because they are used to getting a better variety of games and banking solutions.
Joining the community of such sportsbooks or online casinos does not go without any advantages, however, and what punters and players point as a major benefit is that most of the time, they are not required to verify their identity. This allows them to maintain their privacy at all times, which is a great advantage for gambling enthusiasts that live in countries with a rather tough stance on this form of entertainment.
Another essential thing, which is worth noting about crypto-only virtual casinos is that players are offered an additional level of safety through the provably fair approach. Thanks to it, players should not lose sleep that the outcomes of the games they are betting on are manipulated or influenced.
That being said, the experience such betting sites normally offer is not that top-notch, which is what makes most people avoid them.
This is not so with betting platforms that combine fiat and digital currencies, and most players settle on them for the simple reason that they offer the best from both worlds. Normally, such betting sites have established a long-term presence on the online gambling scene, and it is exceptionally easy for their users to ascertain the integrity and reliability of the operator.
Final Thoughts
Cryptocurrencies are a form of currency, which, unlike standard currencies, is only available in electronic form. Gradually, they have started to enjoy a worldwide adopation, and even more so with interactive casinos and betting platforms. It is no longer enough for operators to process payments solely through Bitcoin to ensure that the betting platform will lure in more users.
The demand for crypto-based betting sites is heavily on the rise, with more and more players and punters looking for operators that are crypto-friendly, while operators are looking to meet the growing demand. This is why it is reasonable to expect that the crypto gambling market will continue to thrive and expand in the next few years.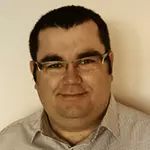 Harry Evans is a long-year journalist with a passion for poker. Apart from a good game of poker, he loves to write which is why he spent several years as an editor of a local news magazine.