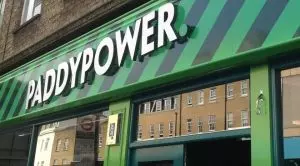 A UK High Court judge found that the Irish gambling operator Paddy Power did not really care about a gambling addict who was not able to afford the losses he generated at the time he placed bets with the company.
Mr Justice Griffiths said that the bookmaker was aware of the fact that Tony Parente, a businessman, was gambling as if he found it hard to control his gambling habits. The High Court Judge further noted that Paddy Power knew from its own monitoring that Mr Parente suffered from unhealthy problem gambling that had escalated to a desperate and uncontrollable scale. Still, the Irish bookmaker owned by the gambling giant Flutter Entertainment did nothing to prevent the man from continuous gambling.
The judge also criticised the gambling operator that was taken to court by another businessman who sought to recover the money he had previously given to Mr Parente. Although Mr Justice Griffiths dismissed the businessman's claim and ruled in favour of the gambling company, he criticised Paddy Power for failing to get information about the problem gambler's source of wealth and source of funds even though it was aware that his losses did not match his income and assets.
The UK High Court judge explained that the gambling operator continued to accept the bets of Mr Parente and even encouraged him to gamble more by giving him enticements such as special bonuses and hospitality services.
The Problem Gambler Had over 5,300 Bets Made, But No Action from Paddy Power Followed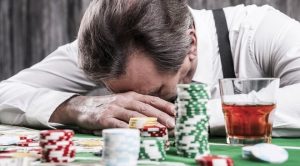 As the High Court heard, the problem gambler's account was opened in September 2015 and it did not take long for Paddy Power staff to notice that Mr Parente had a problem with his gambling. He was even described as "a wild man" in the company's internal correspondence.
Mr Parente closed his account with the Irish bookmaker himself, after applying for a self-exclusion in October 2016. According to the court's filings, the gambler placed 5,323 individual bets that totalled £2,368,025 in September 2016, with his overall losses at the time estimated at £77,846. Even at this point, the High Service Unit of Paddy Power categorised the case as "business as usual".
Mr Justice Griffiths explained that the other businessman who sought to recover the money he gave to Parente – Amarjeet Dhir – was unaware that the man was addicted to gambling. As mentioned above, Mr Dhir tried to recover money from the bookmaker but had his claims turned down by the judge after concluding that the businessman was unable to trace the money he had given to Mr Parente and which went to Paddy Power as bets.
Mr Justice Griffiths had taken into consideration the arguments presented at a hearing that took place earlier in 2021 and has outlined his conclusions in a written ruling that was published online. As he noted, Mr Parente has managed to free himself from his gambling addiction but revealed that, in his judgement, the gambling company was aware of the fact that he was a problem gambler at the time and did not seem to care about that.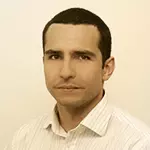 Daniel Williams has started his writing career as a freelance author at a local paper media. After working there for a couple of years and writing on various topics, he found his interest for the gambling industry.