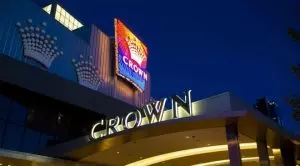 A veteran executive of Crown Resorts has made a confession about taking advantage of problem gamblers.
In evidence to Victoria's Royal Commission, Peter Lawrence, the executive in charge of the VIP Mahogany Room at Crown Melbourne, said that his team was "predatory" in their attitude towards casino patrons who found it hard to control their gambling.
Earlier this week, Mr Lawrence was forced to make a confession that he exaggerated his formal statement to the probe, which is aimed at establishing whether Crown Resorts is fit to keep its Melbourne casino licence, by saying he referred two gambling addicts to the responsible gambling services of the operator annually. At the time of a cross-examination held by Geoffrey Kozminsky, the counsel assisting the inquiry, he recalled assisting only one casino player over his entire 9-year tenure as head of the Mahogany Room at Crown Melbourne.
The counsel assisting the inquiry accused Mr Lawrence and the members of his team of turning a blind eye on the gamblers' wellbeing and pursuing financial benefits above all else. Kozminsky also cited some pay incentives associated with the AU$2.5 billion that went through the VIP Mahogany Room in a 5-year period to 2020.
The fact that Mr Lawrence accepted these claims, cast doubt on the Australian gambling giant's commitment to reducing gambling harm and its responsible gambling procedures' adequacy and efficiency.
VIP Mahogany Room Staff Breached Victoria's Casino Control Act, Royal Commission Hears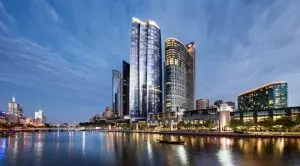 Supporting responsible gambling is a key condition of the operating casino licence of Crown Melbourne. Casino patron's safety and responsible gambling are also among the major issues that are currently being investigated by the Royal Commission of Victoria, which was established after the damning report of NSW Commissioner Bergin that found Crown Resorts unsuitable to hold its new Sydney casino licence.
Apart from the fact he admitted some predatory actions in regard to problem gamblers, Mr Lawrence also confessed that staff at Crown's VIP Mahogany Room regularly violated the Casino Control Act of the state of Victoria, as they used to allow patrons to purchase chips with illegitimate cheques addressed to themselves. Under the law, the cheques are supposed to be addressed to the gambling venue.
The boss of the VIP Mahogany Room agreed that he had been irresponsible and predatory by allowing problem gamblers to continue placing bets even though he knew they were unable to afford that. Mr Lawrence, however, shared he was surprised to learn that Victoria's Casino Control Act did not permit the casino company to deposit a cheque payable to anyone else than the operator. Although he was unaware of this rule, he admitted that there were common, frequent and regular breaches of the Casino Control Act at the VIP Mahogany Room at Crown Resorts' casino in Melbourne.
A couple of weeks ago, Crown Melbourne issued a new policy after the establishment of the Royal Commission and its investigation into responsible gambling practices of the casino operator. Under the terms of the new policy, casino patrons are no longer allowed to continue gambling while in debt.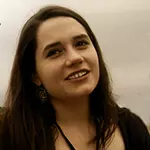 Olivia Cole has worked as a journalist for several years now. Over the last couple of years she has been engaged in writing about a number of industries and has developed an interest for the gambling market in the UK.