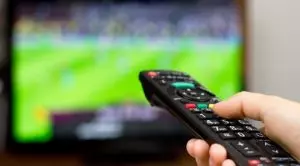 An ongoing social media campaign involving high-profile football experts from the BBC and ITV has faced accusations of making gambling look normal to young audiences. According to opponents, the campaign has also been encouraging problem gambling by promoting betting during the Euro 2020 tournament.
Last week, SkyBet rolled out a number of videos featuring Roy Keane, the Irish football manager and an ITV Euro 2020 expert, and Micah Richards, a BBC Euro 2020 pundit, on a special trip to Wembley. The five videos, which are being aired under the SkyBet brand, have so far been watched over 6 million times on the company's accounts on Facebook and Twitter. The company's social media accounts also include posts promoting free initial bets on the top scorer of Euro 2020 and prizes on the online casino services offered by SkyBet.
The social media channels of the Flutter Entertainment-owned gambling brand, have also displayed a branded interview with the English national football team's campaign Harry Kane with another ITV Euro 2020 expert, Gary Neville.
As Casino Guardian has previously reported, the UK gambling industry has agreed to a voluntary whistle-to-whistle suspension of gambling adverts aired during live sports events broadcast before the 9:00 PM watershed on local TV channels. However, no such restrictions exist for the promotion of such services on digital channels on which about 80% of gambling advertising spending is made.
Gambling Companies' Social Media Advertising Also Targets Younger People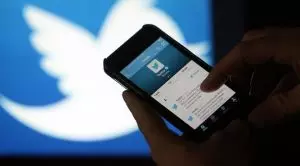 According to the Observer, the Twitter accounts of ITV, which currently have over 2.2 million followers, will be featuring Euro 2020 goal highlights with a gambling operator logo throughout live matches of the competition are aired.
It was only a week ago when ITV faced extensive criticism for the gambling adverts aired before and after live games, even though that some campaigners have called for the British broadcaster to ban them in order to enhance customer protection measures during Euro 2020.
On the other hand, a recent study into the impact of gambling advertising on young people and vulnerable adults, which was carried out by two university teams and the British market research company Ipsos MORI, has highlighted the use of popular figures, celebrities and humour to promote gambling as a totally normal activity, which is harmless and fun. The research, which was carried out on behalf of the largest problem gambling charity organisation – GambleAware – in 2020, also found that exposure to gambling adverts was more likely to encourage young individuals and vulnerable people to gamble.
According to the UK Gambling Commission (UKGC), there are currently 55,000 children who are categorised as problem gamblers in the country. Also, there are 330,000 adult gambling addicts and 44,000 individuals who are considered to be at risk of gambling-related harm. What is worse, it was exactly these problem gamblers and at-risk gamblers who account for 60% of the British gambling sector's profits. Previously, betting was estimated to cost up to £1.2 billion a year to society, with harmful effect registered on the employment, health and the criminal justice system.
According to anti-gambling campaigners, the industry was now using Euro 2020 to expand the customer base of its most profitable products, including online slots and casino games. As explained by the long-time anti-gambling advocate Matt Zarb-Cousin, football is very low-margin for the gambling companies, so they are trying to attract new customers by betting on football matches and then offer these new customers other addictive products, such as online slot games that have no limits on the betting stakes.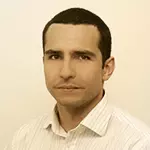 Daniel Williams has started his writing career as a freelance author at a local paper media. After working there for a couple of years and writing on various topics, he found his interest for the gambling industry.