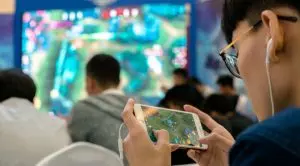 A new study carried out by The Science Foundation Ireland Research Centre of Software, also known as Lero, has found that video games could actually help the treatment of some mental health issues, such as depression and anxiety. The report, which sought to answer the question of whether video games were good for people's mental health, concluded that commercial video games could be an effective way to mitigate some mental health problems both with or without traditional therapeutic treatments.
The finding has been announced at a time when there have been quite a few debates regarding the long-term impacts of gaming, including how video games add to gambling addiction issues or promote violence, with the new Lero study now offering an alternative point of view.
Gambling and gambling have provided many people with a safe haven where to take shelter over the year dominated by the coronavirus pandemic, which forced thousands of people to stay home worrying about their future. Whether people have seen gaming as something offering them a brief escape from reality or a coping mechanism to deal with mental health issues, it was considered an important activity for dealing with isolation and social distancing measures in 2020, as well as other issues associated with the coronavirus pandemic.
Video Games Have Been Criticised for Possible Negative Effect Leading to Addiction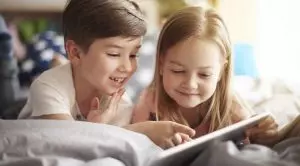 For the time being, mental health conditions affect over 14% of the global population, so access to methods that are both inexpensive and have a positive impact on the issues people deal with is extremely important. As mentioned above, the study found video games were a wonderful alternative or addition to conventional mental health treatments.
Apart from that, Lero found commercial video games also helped socialisation, emotion regulation, cognition and the overall mental health of people who access them. A great variety of casual games, RPGs, strategy games and multiplayer games have been found to be of great help for various mental disorders, including depression and anxiety, as they evoke positive emotions to deal with the problem. At a time when people are still feeling the strong negative impact of coronavirus, such benefits are extremely important.
The research goes on to recommend commercial games as another alternative for traditional therapies, especially if such therapies are not available, or as a supplement to the person's regular therapy. Most of them come at a low cost and are even freely available, so researchers say that gaming has the potential to improve the quality of life of people who deal with mental health issues. It has cast some light on the positive effects of gaming at a time when games, gaming and gambling have been blamed for causing trouble in people's lives and leading them to addiction, financial ruin, relationship and family breakups, etc.
As revealed by Lero researcher Dr Mark Campbell, there are currently about 2.7 billion video gamers on a global scale.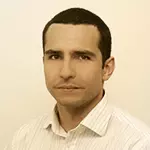 Daniel Williams has started his writing career as a freelance author at a local paper media. After working there for a couple of years and writing on various topics, he found his interest for the gambling industry.