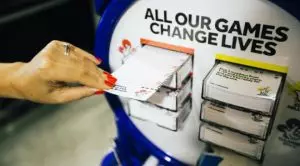 The UK National Lottery generated over £1 billion from offering addictive online games during the coronavirus lockdown amid calls for the operator to stop the provision of such products, The Telegraph reported.
According to reports, in 2020/21 the company that operates the UK Government-franchised lottery, Camelot Group, sold £1.17 billion of so-called interactive Instant Win games that can be played online and on mobile phones. During the coronavirus pandemic, these sales reached a record number, rising by over 50% from the previous year, at a time when the company is seeking to renew its operating licence for running the National Lottery.
Camelot Group generated record sales worth £8.37 billion, with most of the increase coming from interactive Instant Win games, which have been described by some Members of Parliament as "mini-casinos". However, the games, including some pay-to-win versions of popular family games such as Cluedo and Monopoly, spare only 10p out of every pound spent for good causes. Also, the aforementioned games can be played multiple times, with different cost per play that could increase to as much as £5 per play, while some games can be played several times a minute.
As revealed by The Telegraph, an industry source who previously worked for Camelot Group said that games that feature a higher frequency of betting, such as the abovementioned Instant Win games offered by the National Lottery, are usually more associated with gambling addiction and gambling-related harm. According to the source familiar with the situation, these games were more likely to be linked to problem gambling than lottery draws that take place twice a week.
Online Instant Win Games Offered by Camelot Group Blamed for Being Harmful and Addictive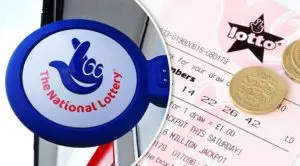 Currently, Camelot Group provides several forms of player protection, such as a £350 weekly betting limit that can be added by players to their accounts. The National Lottery customers are also given the chance to choose a "break in play" after completing a game in order to stop playing a certain game offered by the National Lottery for some time.
Furthermore, National Lottery players can also set their own spending limits, and some of them may receive targeted messages reminding them to be careful when it comes to spending money on gambling or even face some restrictions placed on them if they continuously max-out their accounts.
At the beginning of April, the National Lottery agreed to withdraw some £10 Instant Win games from its online offering after research by the UK Gambling Commission (UKGC) showed there was a correlation between problem gambling and higher-priced games. After being blamed for not donating more money for good causes, a spokesperson for Camelot Group said that the company's goal is to raise as much money as possible for good causes, including through Instant Win games that have been available for more than 15 years.
The chair of the all-party parliamentary group aimed at dealing with gambling-related harm, Carolyn Harris, explained that during the lockdown associated with the Covid-19 outbreak, a large number of people have turned to gambling on the so-called "mini-casinos" available on their mobile phones.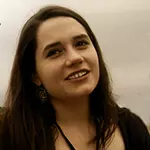 Olivia Cole has worked as a journalist for several years now. Over the last couple of years she has been engaged in writing about a number of industries and has developed an interest for the gambling market in the UK.