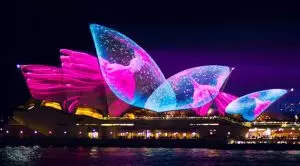 Australian gambling operator Tabcorp revealed that it does not intend to oppose a potential ban on credit card use for gambling transactions in the country, as long as local newsagents were still allowed to offer lottery tickets to customers. The betting, media and lottery company further noted that the quick switch towards online gambling during the coronavirus pandemic has highlighted the need for more serious measures to be taken by the Federal Government to keep Australian people protected against gambling-related harm.
As previously reported by Casino Guardian, the Parliament is considering an overhaul of the country's gambling legislation as part of which local people would be suspended from using their credit cards or so-called digital wallets to pay for online gambling transactions in Australia. Such a change is expected to bring online gambling in line with the legislation that regulates casinos, gaming lounges, TAB outlets and ban cash transactions from ATMs in close proximity to these venues.
Tabcorp has made a submission to a parliamentary inquiry to propose the Commonwealth take responsibility for regulating gambling over the period of establishment of a single national gambling regulatory body.
The rights of licensing and regulation of gambling services in Australia have historically been given to state and territory governments. Currently, a lot of foreign online-only gambling operators are licensed in the Northern Territory. In recent years, they have agreed to pay point of consumption taxes and product fees of over AU$1 billion to the states.
The trade body representing overseas-owned gambling companies, including Ladbrokes, bet365, Sportsbet and Betfair – Responsible Wagering Australia – said it is against the ban on credit card use for gambling transactions. The organisation claims there is no compelling evidence that would indicate a direct connection between the incidence of gambling addiction and gambling-related harm and the use of credit cards across online gambling websites.
Australian Gambling Sector Would Need to Adapt to Credit Card Ban, Tabcorp Says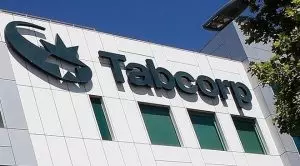 According to Tabcorp, a nationwide harmonisation of the regulatory regime of gambling services would have a better impact on the sector than the implementation of a credit card ban alone. Also, such a step would make sure consistency and integrity would be ensured for the application and enforcement of the country's gambling legislation. Regulation and licensing of online gambling operators would become a centrepiece of these changes so that adequate customer protection is ensured.
Over the past 12 months, the betting arm of the Australian gambling, lottery and media giant has lost ground to online competitors, such as Ladbrokes and Sportsbet. Tabcorp further revealed that the forced closures of its brick-and-mortar gambling venues during the coronavirus pandemic initiated many changes and explained that some of its customers who transitioned to online gambling services during the lockdowns were not expected to come back to retail gambling services.
Tabcorp also warned that customers, as well as newsagents, lottery and racing operators are likely to face some unintended consequences as a result of the efforts to ban credit card purchases in the online gambling sector. As explained by the company, the industry would need a transition period of at least a year to adapt after the changes are implemented.
According to a recent survey carried out by the Australian Gambling Research Centre, 62% of punters gambled online before the coronavirus pandemic. This online gambling participation rate grew to 78% during the pandemic.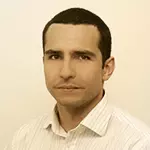 Daniel Williams has started his writing career as a freelance author at a local paper media. After working there for a couple of years and writing on various topics, he found his interest for the gambling industry.