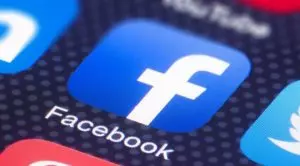 Facebook revealed that it intends to impose stricter control on the types of ads seen by children as young as 13 on Instagram and other platforms. The decision of the social network comes at a time when new research has found that alcohol companies in Australia are not restricting their content published on social media outlets from reaching underage individuals.
Earlier today, Facebook announced that the photo and video sharing social network service Instagram will stop advertisers from targeting children under 18 years of age based on their interests. As explained, companies will be able to use only their age, location and gender to target ads to children. The change is set to officially start in a few weeks and will apply across the Facebook, Messenger and Instagram platforms.
Facebook also revealed there will be still an opportunity for everyone to manually opt-out of targeted adverts but automatic restrictions will apply when it comes to targeting children.
Reset Australia, a local lobby group, has recently reported that companies were given the chance to target young people between 13 and 17 years of age based on their interests. Unfortunately, this meant that Australian teenagers have been facing adverts promoting gambling, smoking or extreme weight loss products.
Gambling and Alcohol Advertisers No Longer Able to Target Children Based on Their Interests
Australian Members of Parliament have already tried to curb the power that social media such as Facebook and Twitter has on young people in the country, with the prevailing mood being for greater regulation of such platforms. According to some campaigners, social media platforms should be made more accountable for the fact they often do not make anything to minimise the risks associated with their use, especially when it comes to promoting gambling, alcohol and other products that could be dangerous for people's health.
Some Members of Parliament have explained that, generally, young people have not developed enough skills to make decisions, especially when it comes to their physical and mental health, finances and well-being. Advertisements promoting the services of various gambling or alcohol companies could have a serious negative impact on their lives, as underage individuals are usually more susceptible to targeting from operators' advertising materials.
Furthermore, it became clear that many gambling and alcohol brands have not protected their content from children, with many of them not activating age-restriction controls for their advertisements on Facebook and Instagram.
According to Australian authorities, a more precautionary approach should be unveiled when it comes to the ways for advertisers to reach young people with ads. They have noted that compliance with the industry marketing code which requires companies to impose age restrictions to prevent children from accessing their websites and being targeted by their advertising materials online.
Despite Facebook's decision to adopt stricter control on the types of adverts seen by underage individuals, it will not stop profiling children based on their interests. This is the reason why some campaigners have been concerned that gambling and alcohol companies would still find a way to reach potential customers, no matter when it comes to adults or children.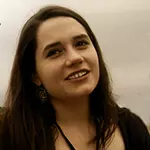 Olivia Cole has worked as a journalist for several years now. Over the last couple of years she has been engaged in writing about a number of industries and has developed an interest for the gambling market in the UK.