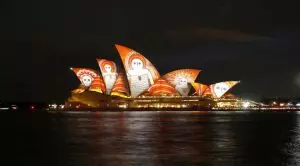 Australian gambling company Tabcorp has filed an appeal to the Federal Government, as it seeks the authorities to impose more serious restrictions on gambling advertising during prime time in order to protect the most vulnerable people, including children and teenagers.
The operator, which offers betting, lottery and media services, has warned that the increasing online gambling participation rates during the coronavirus pandemic have highlighted the need for greater intervention of the Government in the country's gambling sector. According to David Attenborough, the CEO of Tabcorp, the Federal Government of Australia needed to take into consideration a further crackdown on advertising rules, especially when it comes to broadcasting commercials during live sporting events.
Mr Attenborough has insisted that further restrictions on prime-time gambling advertising on TV – apart from TV gambling commercials during live races – would provide better protection for vulnerable Australians, and to underage individuals in particular.
He further noted that the children exposure to such adverts is extremely massive between 6:30 AM ad 8:30 PM, so suspending gambling advertising during this period would reduce the negative impact of gambling promotion on the younger audiences.
Reportedly, gambling adverts on TV remain among the issues that regulators receive the most complaints about. Even though stricter regulation has been imposed on commercials aired during live sports events three years ago, the gambling industry's advertising expenses were estimated at $271.3 million in 2020, an amount that marks a considerable increase from the $89.7 million spent in 2011.
Gambling Ads Not Allowed on TV Programs Classified G or Lower
Currently, gambling and betting products adverts are not allowed to be broadcast on TV during programs classified G or lower from 6:00 AM to 8:30 AM and from 4:00 PM to 7:00 PM. Such commercials are also banned to be aired in programs that target underage individuals from 5:00 AM to 8:30 PM.
Until three years ago, sports broadcasts were exempt from the restrictions. However, the Turnbull Government imposed a ban on gambling advertising during live sports broadcasts on TV in the period from 5:00 AM and 8:30 PM.
Under what is known as a "siren-to-siren" ban, no gambling adverts or promotion of odds is allowed from five minutes before the announced schedule for the game until five minutes after play. These measures, however, have had controversial success, as the restrictions have seen gambling operators spend most of their money and efforts to redirect such advertising to top-rating shows aired on TV during prime time.
Over the past ten years, the TAB business of the Australian gambling giant Tabcorp has been losing ground to its online rivals, including Ladbrokes and Sportsbet. To make things worse, the coronavirus pandemic outbreak resulted in massive losses for the operator as a large number of customers shift towards online gambling.
On the other hand, the major rivals of Tabcorp have spent almost four times more than the company in the past two years, which has also affected the company's popularity among Australian consumers.
Following Tabcorp's calls for the Federal Government to impose even stricter rules in terms of gambling advertising, the trade body for online bookmakers in the country – Responsible Wagering Australia (RWA) – has noted that it remains committed to guaranteeing socially responsible advertising.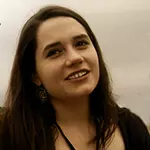 Olivia Cole has worked as a journalist for several years now. Over the last couple of years she has been engaged in writing about a number of industries and has developed an interest for the gambling market in the UK.