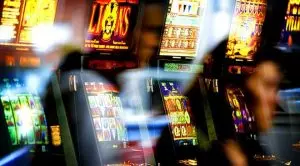 Clubs and pubs in Australia have been placed under increased scrutiny following reports that their poker machines have served as laundromats and actually facilitated the money laundering of over AU$1 billion.
According to a joint report that has recently been released by the local media outlets The Sydney Morning Herald, The Age and 60 Minutes, there was evidence that a money-laundering organisation operating out of clubs and pubs in the states of New South Wales (NSW) and Queensland with impunity, in some occasions took over some gaming rooms in order to run their operation.
Reports show that approximately 140 clubs and pubs and 130 gamblers in Sydney alone have been considered as venues of concern. David Byrne, the chief gaming investigator in NSW noted that these are the numbers in the Sydney metro area alone, while the entire New South Wales region would feature much bigger figures.
According to the report, currently, both state and federal authorities have significant evidence that the 95,000 poker machines in the state of New South Wales served for money laundering of substantial sums of money. The news outlets' report pointed out that the overall amount laundered probably amounts to several hundreds of millions of dollars statewide, while the overall amount nationwide probably amounts to more than AU$1 billion.
Poker Machines in Local Clubs and Pubs Often Become Target of Criminal Organisations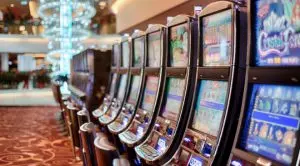 The report of the three aforementioned media hubs, which was officially presented on national television and appeared on Fairfax news sites on November 28th, included some CCTV footage from a Sydney-based pub that was not named showing a syndicate working together across a number of poker machines to launder money. No questions seem to be asked by the venue's staff members.
The CCTV footage included one person feeding a total of AU$27,000 into two adjacent poker machines and then betting only AU$1 on each of the terminals before withdrawing printed tickets and redeeming their "winnings". Another person, who had been twice suspended from entering The Star Sydney casino because of suspicious activity, had allegedly laundered around AU$38 million in gambling venues along the east coast of Australia over the past five years.
The three media hubs' report alleged that ClubsNSW and the Australian Hotels Association (AHA), two very powerful lobby groups with significant political influence, have repeatedly obstructed the efforts to address the issues associated with suspected money laundering in the country.
For the time being, the smaller clubs and pubs in Australia are believed to be the prime targets of criminal organisations seeking to launder some dirty money because of the smaller number of employees and specialised training in areas such as anti-money laundering or social responsibility. The massive scale of the gambling sector, and so-called pokies in particular, also makes it difficult for inspectors to monitor these activities adequately. According to Mr Byrne, finding the time and money resources to address money laundering in such venues have always been quite a challenge.
The Government of New South Wales is expected to obtain gambling taxes worth AU$2.8 billion in 2021. Reportedly, notorious poker machines, also known as pokies, will account for more than 50% of that amount.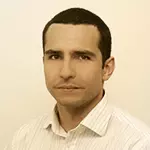 Daniel Williams has started his writing career as a freelance author at a local paper media. After working there for a couple of years and writing on various topics, he found his interest for the gambling industry.