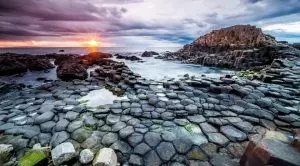 According to the latest reports, up to 42,000 Northern Ireland-based people could be categorised as gambling addicts, with their problem gambling behaviour often resulting in huge debts. Furthermore, reports have revealed that for every gambler, six more people are affected in a negative way.
The UK constituent country of Northern Ireland has registered the highest problem gambling rate in the UK. Currently, the rate of problem gambling here is four times bigger than the one in England, while at the same time the levels of poverty and poor mental health in Northern Ireland have been increasing.
A recent case study provided information about a family member who settled a total of £15,000 of their relative's gambling debt, with about £19,000 still outstanding. According to the data provided by the case study, £10,000 of that £19,000 were owed to other relatives and friends and the remaining £9,000 were on overdrafts, credit cards and payday loans.
The unfortunate revelations of the reality of gambling were more clearly explained to an Assembly committee, which is currently investigating how the country's gambling laws and regulations can be made more up to date in order to ensure maximum protection to local customers and keep the industry safe and fair.
Northern Ireland's Gambling Addiction Rates Rise on the Region's Challenging Deprivation and Poor Mental Health Levels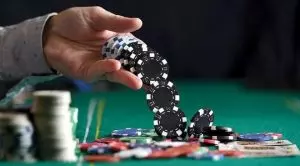 As shared by Maurice Meehan from the Public Health Agency, Northern Ireland currently features the highest estimated problem gambling rate in the UK, a figure that is essentially 4 times bigger than the one in England. The problem gambling rate in the constituent country is also one of the highest ones on a global scale. He further shared with the committee, which monitors the Department of Communities, that Northern Ireland also had the highest prevalence of mental illness in the country, which might make its residents particularly vulnerable to gambling addiction.
Mr Meehan revealed some estimates, according to which between 9,000 and 42,000 residents of Northern Ireland take part in harmful gambling activities. Unfortunately, only a small number of them are actually getting any kind of professional help or treatment of their addiction at any time.
A central collation of statistics on the problem gambling rates issue has been suggested by Advice NI, which is currently operating as the central organisation for the independent advice network. A total of 11 cases of indebtedness associated with gambling have been registered in the books of Advice NI. official Charlotte Ahmed commented that the figures illustrated how widespread problem gambling is among residents of Northern Ireland and noted that the negative consequences of the addition affected not only the addicts themselves but also their families and friends.
According to Kevin Higgins, Head of Policy, the local authorities could have a better idea of the problem's nature should they had a real-time collation of stats. Furthermore, such information would provide them with more information about the types of gambling or the areas in which the issue lies.
One of the experts of the Institute of Public Health, Dr Joanna Purdy, explained that the fact that Northern Ireland had the highest levels of mental health and deprivation in the UK made local residents particularly vulnerable to gambling-related harm. As mentioned above, for every one person facing problem gambling, six others are affected in a negative way, which equals to approximately 1 in 10 people living in the most deprived areas becoming subject to harm resulting from either their own or someone else's gambling behaviour.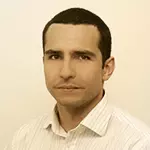 Daniel Williams has started his writing career as a freelance author at a local paper media. After working there for a couple of years and writing on various topics, he found his interest for the gambling industry.