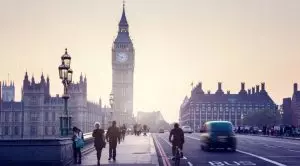 This week, the leading UK problem gambling charity organisation – GambleAware – has revealed the outcome of its grant award process for a pilot project aimed at the provision of gambling disorders residential rehabilitation by the National Gambling Treatment Service.
For the 3-year pilot project, the gambling charity has commissioned Adferiad Recovery, which is working in collaboration with Gordon Moody, to provide British adults presenting gambling disorders and complexities, such as substance or alcohol use disorders, with professional residential rehabilitation. GambleAware revealed that its decision outlined the ongoing partnership between the two entities that reflects their common values, while their expertise and skills complement each other.
As mentioned above, the project is aimed at providing adult British residents suffering from gambling disorders with rehabilitation. Furthermore, it will help individuals that have been also suffering from other disorders, such as alcohol or substance abuse. Clinical governance and professional treatment, as well as an assessment framework, will be offered to problem gamblers based on their needs. The gambling addicts participating in the treatment would be given the chance to customise the process and monitor their treatment's development.
GambleAware further revealed that apart from service users themselves, their families and friends would also be actively involved in the care planning process in order to ensure a more customised, strengths-based and goal-oriented system.
Problem Gamblers and Their Families Will Proactively Participate in Their Treatment Development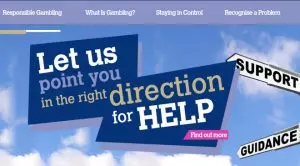 What is innovative about the three-year pilot project is the fact that GambleAware's program acknowledges that the treatment of problem gambling is not a linear process. The fact that the individuals suffering from such disorders, along with their families and loved ones, will be able to take part in the planning process, is what would make the treatment system more personalised and goal-oriented. As mentioned above, apart from residential rehabilitation, the treatment is set to focus on mental health support and detoxication as well.
As GambleAware reported, a common assessment framework has been developed by the two organisations after taking into consideration the needs of the individuals who had lived experience throughout the process of service design. Also, strict safeguarding and clinical governance measures have been deployed in order to guarantee the delivery of the plan. The problem gambling charity highlighted the fact that the proposed model provides individuals with the opportunity to direct their own treatment and make progress at their own pace.
As mentioned above, this feature of the project has been an extremely distinctive one, as it officially recognises that recovery is not linear. Also, the users of the service, along with their families and friends, are set to be actively involved in the care planning process, with the treatment set to include medically managed detoxification, rehabilitation and acute mental health support, and residential rehabilitation for gambling addicts.
GambleAware also revealed that the proposal of Adferiad Recovery and Gordon Moody circles around engaging hard-to-reach groups of people. The project is set to focus on including highly unrepresented groups in treatment, making problem gambling treatment more easily accessible and supporting various engagement initiatives unveiled by the leading problem gambling charity in the UK.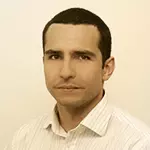 Daniel Williams has started his writing career as a freelance author at a local paper media. After working there for a couple of years and writing on various topics, he found his interest for the gambling industry.