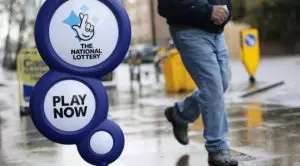 A recent report reveals that a group of campaigners and Members of Parliament are urging the UK's National Lottery to contribute more money to good causes. They have cited a decline in contributions made by Camelot UK to good causes since 2010. Lately, the lottery operator has also been subject to fierce criticism because of its instant win games that are available to customers via mobile devices.
The Observer revealed that the complaints are linked to revelations that the aforementioned instant win games of Camelot UK were donating smaller amounts of money to good causes while keeping their jackpots high to attract more players.
Since it was launched in 1994, the National Lottery has contributed a total of £43 billion to good causes. More than ten years ago, in 2010, the National Lottery operator contributed 28% of its overall revenues to good causes. In comparison, in the company's most recent accounts, the figure has been reduced to below 23%. The slump in the proportion of its revenues donated to charity organisations and deserving causes and the growing concerns that the National Lottery's online games and scratchcards fuel problem gambling resulted in a lot of criticism for the company.
According to the vice-chair of the all-party parliamentary group on gambling-related harm, Sir Ian Duncan Smith, a fixed rate on the amount that the gambling company donates to good causes should be implemented, otherwise, the operator of the National Lottery would start to look like any other gambling company.
National Lottery's Scratchcards and Instant Win Games Blamed for Possible Links to Problem Gambling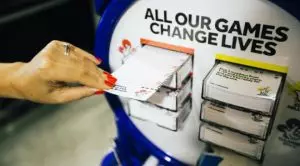 Campaigners' calls for a review of the UK's National Lottery and a debate on its future has become even more fierce as rivals bid for its new licence that would be given as of 2024. The successful applicant is set to be chosen in the next two months.
As mentioned above, Camelot UK donated 28% of its revenues to good causes in the year which ended on March 31st, 2010. The company's most recent accounts, however, showed that the donation has fallen to less than 23% of the revenues of the operator, which claims that it has still considerably boosted the amount paid to good causes because of the increase registered in its revenues over the same period – from £5.5 billion on an annual basis to £8.4 billion a year.
The National Lottery was rolled out in November 1994 under Prime Minister Sir John Major, who was seeking ways to find more funding to Olympic sport that needed the money badly at the time. Then, the first scratchcards appeared in March 1995. Currently, National Lottery's scratchcards sold in retail shops and its instant win games available online account for 44% of the overall revenues generated by the Lottery.
According to reports, about 31% of the income generated by draw-based games currently is distributed to good causes, about 12% of their proceeds generated by instant-win games and 9% of the income of scratchcards is donated to charity organisations. Campaigners have been concerned that scratchcards and online instant-win games are more likely to be linked to problem gambling than the regular draw-based games that are held on a weekly basis, especially considering the fact that customer engagement in traditional lotteries has seen a decline over time.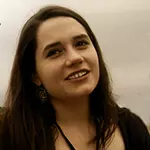 Olivia Cole has worked as a journalist for several years now. Over the last couple of years she has been engaged in writing about a number of industries and has developed an interest for the gambling market in the UK.