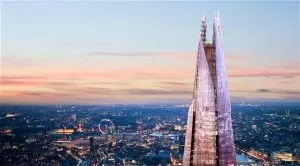 Recently, fears that crypto assets advertising and unregulated trading are actually creating a new generation of problem gamblers in the UK have been rising due to the increasing interest in the new market services.
For a few years now, campaigners and customers have warned that trading is gambling and called for the authorities to take stricter measures to protect local people from high-risk trading that could potentially develop into addiction. They claim that poor knowledge and misunderstanding of the service pretty much resembles the behaviour of some gambling addicts who start chasing losses without being familiar enough with the specifics of the practice, thinking that they could beat the market and win.
Less than a decade ago, digital currencies did not really mean anything to most people. However, the last few years saw a major change in the popularity of cryptocurrencies as they have been considered a more democratic alternative to exploitative and pretty much monopolistic global financial system.
A couple of days ago, The Guardian revealed that, in 2021, cryptocurrency firms rolled out a record-breaking promotional push in London, targeting millions of people who travelled to work regularly, with about 40,000 adverts placed at tube stations, on billboards, on double-decker busses, etc. The advertising materials usually included relatively obscure names, such as Kraken, Hex and Puglife, which customers know little of.
Furthermore, a large number of celebrities, professional footballers and football clubs are also promoting cryptocurrency investments every day via social media accounts.
Little to No Regulation of the Crypto Assets Investments in the UK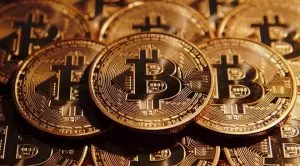 Last week, boxer Floyd Mayweather and reality TV star Kim Kardashian West faced legal action alleging that they popularised EthereumMax, although the crypto company made false and misleading statements that resulted in heavy losses for investors. According to the head of the Financial Conduct Authority (FCA) of the UK, Ms Kardashian West's Instagram post regarding EthereumMax may have been the most widely seen financial advert in history, considering the fact she currently has about 250 million followers.
What is even more shocking is the fact that despite cryptocurrencies rapid increase in popularity and warnings they could cause massive losses to governments, crypto assets are still unregulated in the UK, with a review of the Treasury expected to be carried out. This basically means that, at that point, the major financial regulatory body in the UK is pretty much powerless to affect the behaviour of the industry.
Currently, trading platforms offering digital assets are subject to regulation because they also provide customers with more traditional financial instruments. However, the ones offering crypto coins and tokens remain unregulated, and according to reports, that could be dangerous to people who have little knowledge of using such investment methods and tools.
The operators of cryptocurrency platforms are neither required to prove that they are fit to take investors' money nor obliged to hold enough cash to repay customers in case they go bust. The fact that the UK's Financial Conduct Authority also has very little control over their operations basically means lack of regulation and checks whether the adverts promoting their services are clear, fair and not misleading.
For the time being, the Advertising Standards Authority (ASA) has been the only regulatory body in the country that has tried to impose some kind of control over the market. It has already suspended one advert for Luno Money's product and is currently investigating one ad by the Floki Inu cryptocurrency.
Similarities between Gambling and Cryptocurrency Investing Raise Concerns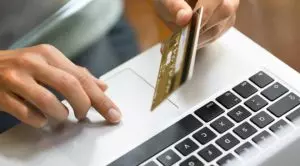 Campaigners have noted that the similarities between crypto assets investing and gambling are getting harder to ignore.
The local gambling charity organisation GamCare, which currently operates the National Gambling Helpline, revealed that about 20 calls registered by it on a weekly basis are related to crypto services. As shared by the charity, callers reported trading for 16 hours a day, generating massive losses and facing difficulties to deal with the guilt they felt after losing large amounts of money. Long periods of social isolation during the lockdowns associated with the coronavirus pandemic have not made things easier.
In addition, just like gambling that affects not only addicts themselves but also their friends and family members, many cryptocurrency trading platform users caused suffering to other people. GamCare also reported it has dealt with younger patients who purchased digital coins while trying to win money that would help them become more independent, only to lose their savings.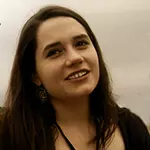 Olivia Cole has worked as a journalist for several years now. Over the last couple of years she has been engaged in writing about a number of industries and has developed an interest for the gambling market in the UK.