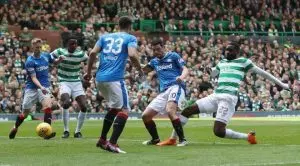 Twelve professional Scottish football players and two managerial team members have faced accusations of violating the betting rules of the Scottish Football Association (SFA). They have been named in a gambling investigation. All 14 of the individuals have allegedly placed bets on football matches which they are currently not allowed to do.
According to reports, six players of Elgin City F.C. are among the dozen footballers facing disciplinary panels at the Scottish football's regulator.
A number of local media hubs have shared information that some of the players placed bets on their side to win as part of accumulator bets. None of them are believed to be involved in any sort of match-fixing activity. However, a spokesman of the SFA shared that the regulator is currently unable to comment on the matter because the disciplinary cases against the players and managerial staff were still ongoing.
The Scottish Football Association is set to hold some hearings in February 2022 in order to make a decision on potential punishments for the accused players and managerial staff. The lower-end fines that could be faced by members of the Scottish Championship, Leagues One and Two clubs, are currently worth £500, while the mid-range ones are £2,500. The biggest financial penalty for players from such clubs is £5,000.
Two Managers and Twelve Players Could Be Fines for Allegedly Betting on Football Matches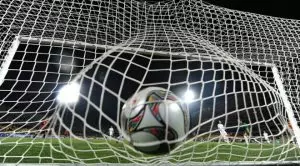 One of the managerial staff members who are facing accusations of breaching SFA's betting rules is Dougie Imrie, who was appointed as manager of the Scottish Championship club Greenock Morton F.C. As confirmed by the football club, the complaint against Mr Imrie was associated with "alleged historic breaches" of the country's football governing body. The 38-year-old football club manager has allegedly placed bets on matches in the period from July 2011 and October 2019, while he was still a professional footballer who played for Greenock Morton F.C., Hamilton Academical F.C., and St Mirren F.C.
The assistant manager of Cover Rangers F.C., Gordon Young, faces accusations that he wagered on football matches at the time when he was employed by clubs, including East Fife F.C. and Dundee United F.C. – between 2014/2015 and 2020/2021.
The 31-year-old forward of the Championship's Inverness Caledonian Thistle F.C. Shane Sutherland is one of the players accused of betting on football matches. He faces accusations for the period between July 2011 and June 2019. Another player dealing with the probe is Gavin Swankie, midfielder of Arbroath F.C., who is accused of wagering on football matches in the 8 football seasons between 2012/2013 and 2020/2021.
Threave Rovers F.C.'s player Bryan Gilfillan, as well as Ashley Ballam of Highland League Strathspey Thistle F.C., are also among the ones who have allegedly violated the SFA's betting rules, and so are the 24-year-old Robert Scott of Deveronvale F.C., and the 29-year-old James McGowan from Albion Rovers F.C.
For the time being, six players of Elgin City F.C. are accused of the aforementioned SFA rules violations – Aiden Sopel (22 y.o.), Conor O'Keefe (23 y.o.), Rabin Omar (24 y.o.), Thomas McHale (26 y.o.), Darryl McHardy (26 y.o.), and Matthew Cooper (27 y.o.). A spokesman for the football club revealed that the club's management would speak to their players, their lawyers, and with the Scottish Football Association to make sure what the most appropriate way to proceed in the current situation was.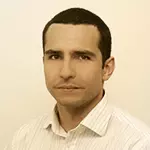 Daniel Williams has started his writing career as a freelance author at a local paper media. After working there for a couple of years and writing on various topics, he found his interest for the gambling industry.