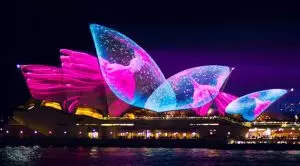 Researchers of CQUniversity in Australia have found that bet limits could be helpful to keep local online gamblers out of danger but, unfortunately, most Australian gamblers do not use the money-saving tool.
Recently, experts from the Experimental Gambling Research Laboratory (EGRL) at CQUniversity held a new study funded by Gambling Research Australia (GRA). They found that local consumers are not always encouraged to use the betting limit option that is available to them as part of the mechanisms aimed at limiting their losses. The new study further suggests that the scheme should be made mandatory, stating that the establishment of certain maximum limits would enhance the prevention of gambling-related harm in the country.
As revealed by the CQUniversity scientists, the research supports the evaluation of the voluntary measures associated with betting limits available to Australian gamblers. It also aims at bringing some refinements to the scheme that would enhance the National Framework.
As part of the study, more than 3,000 people who bet regularly on sports and race events were surveyed by researchers.
They found more than half of the survey respondents said they were unlikely to set a deposit limit, while 41% of the people who took part in the survey had set a limit on their gambling spending. In addition, the participants who set limits found this loss-limiting mechanism quite useful, with about 25% of them saying that the intervention actually prevented them from spending too much money at least once a week.
Only 41% of Survey Participants Had Set Cap on Gambling Expenditures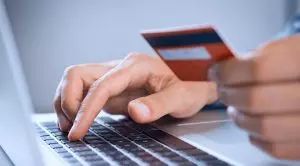 Since the middle of 2019, online gambling companies that operate in Australia are officially required to provide their customers with the opportunity to set deposit limits for their online gambling if they want to. Digital gambling operators also have to regularly encourage their users to set up such limits or review them in case they have already established such limitations.
Professor Nerilee Hing from the CQUniversity reminded that Australian consumers actually had a choice of betting limits with some operators. She revealed that, according to the results of the recent survey, deposit restrictions were the most popular among Aussies, followed by a limit on overall spending, a limit on a single bet amount, and a loss limit. For the time being, the least popular form of gambling limit was the one on the amount of time spent by customers on gambling platforms, with only 22% of them taking advantage of it.
Professor Hing also noted that the CQUniversity researchers also looked at the type of person who was more likely to set certain restrictions to their gambling. She explained that less than half of the individuals dealing with more serious problem gambling behaviour (45.6%) had been setting at least one limit, which she found encouraging. Although Professor Hing found this encouraging, she shared that experts still need to find out why Australian people are unwilling to put limits on their betting.
As part of the survey, the researchers from CQUniversity presented a series of customised messages regarding bet limits to the participants and held a randomised trial with over 1,200 regular customers. During the 4-week trial, there was an increase in the number of participants who chose to adopt some betting limits, with 32% of the people, who took part in the trials, setting up at least one type of limit. Also, people suffering from a severe form of gambling disorder were much more likely to set up such a limit.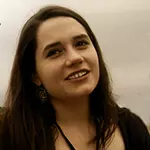 Olivia Cole has worked as a journalist for several years now. Over the last couple of years she has been engaged in writing about a number of industries and has developed an interest for the gambling market in the UK.