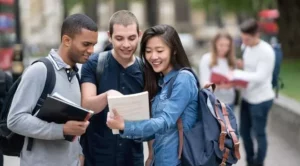 New research has found that thousands of British students are spending an average of £30 weekly and around £1,600 annually on gambling, with many of them falling into debt and missing out on their higher education to fund their betting habits.
A survey held among 2,000 students found that 80% of the participants gambled. About one-third of those (35%) admitted they have used their student loan, bank overdrafts, taken out payday loans, or borrowed money from friends in order to gamble. The study has found that the situation has escalated to a point when one in five students have used their student loans to place bets, while one in three use borrowed money to fund their gambling habit. Furthermore, of the university students who gambled, 41% confessed their addiction had led to them missing social activities, assignment deadlines, or lectures.
Currently, there are about 2.5 million university students in the territory of the UK. The results of the abovementioned study mean that a massive number of these young people are facing financial or social harm because of their gambling habits.
Almost 50% of the interviewed students shared they spent no more than £10 a week on gambling, with the National Lottery currently being the most popular form of gambling among them, almost one in five students said they spent over £50 every week to place bets, which equals to over £2,600 annually. According to the results of the research, the average university student places £31.52 in bets weekly, or about £1,639 annually.
National Lottery Products Currently the Most Popular Form of Gambling among British University Students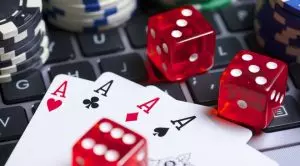 The research, which was commissioned by the Young Gamers and Gamblers Education Trust and held in December 2021, also provides data about the extent to which the rising popularity of cryptocurrencies has affected university students in the UK. Almost one-third of the interviewed students said they invested in cryptocurrencies, which according to many experts is just the same as gambling because of the fluctuation and volatility of the digital assets.
In addition, the study found that students who already gamble were more prone to trading cryptocurrencies than the ones who did not.
As mentioned above, the most popular form of gambling among university students in the UK was the National Lottery, including mobile casino-style instant win games. It was preferred by about 32% of the students who took part in the survey. Online sports betting followed as the second most popular form of gambling among British students (25%), while online bingo remain third (18%).
According to previous research, about 88,000 students in the UK were categorised as problem gamblers, while a further 264,000 were at risk of being affected by gambling-related harm. A spokesman for the trade body representing the local gambling industry – the Betting and Gaming Council (BGC) – reminded that, according to data provided by the UK Gambling Commission (UKGC), the rate of problem gambling in the age group of the 16 fo 24-year-olds declined by 50% from 0.8% to 0.4% in the twelve months to September 2021.
Now, researchers shared that the latest findings highlighted the importance of educating young Brits on the risks and harms associated with gambling.
The CEO of GamStop, the charity offering a self-exclusion option for all gamblers in the UK, shared that in her opinion, self-exclusion is a useful mechanism for students to beat their addiction to gambling. Ms Palmer explained that gambling-related harm inflicted on university students is a subject that is not addressed much but it is extremely important for young gambling addicts to get all the help they could need in order to succeed in battling compulsive gambling habits.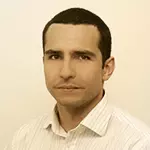 Daniel Williams has started his writing career as a freelance author at a local paper media. After working there for a couple of years and writing on various topics, he found his interest for the gambling industry.