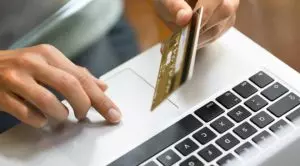 A recent investigation of the Irish Independent has shown that the largest online gambling operators in the country still allow the use of credit cards for gambling transactions through their mobile applications, although this is forbidden under industry rules.
The Irish Independent revealed that Paddy Power and BoyleSports have been among the operators who seem to have found a way to circumvent the restrictions. Apart from these violations, BoyleSports was also found to allow customers to place bets and make withdrawals without asking either for account verification or photo ID. Currently, the age rules in the country's gambling industry require companies to verify the identity and age of consumers as a measure to prevent unauthorised gambling.
The other company, Paddy Power, shared that there is currently a credit card betting loophole in Ireland because the country does not have thorough and strict gambling laws as the UK. Fintan Drury, the former chairman of Paddy Power, described the pace of the Irish Government plans to establish an independent gambling regulatory body to help deal with issues including credit card use in betting as "abysmal".
The revelations come at a time when a prominent problem gambling expert in Ireland has shared that the number of gambling addicts in the country could currently be three times bigger than the Government's official estimates of 40,000.
Actual Number of Problem Gamblers in Ireland Likely to Be a Lot Bigger, Experts Warn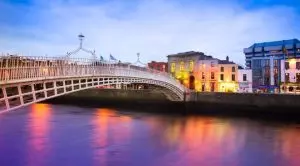 As Casino Guardian previously reported, the use of credit cards for gambling transactions has been described by specialists as a particularly dangerous activity. It is already subject to restrictions in the UK, which has tougher gambling legislation than Ireland as a whole.
The Irish Government has revealed plans to ban credit card use in gambling transactions through the appointment of a special Gambling Regulatory Authority. This is expected to happen in 2023.
The founder and CEO of Problem Gambling Ireland, Barry Grant, has confirmed that credit card gambling was a serious issue in the country. He further noted that a large number of people have access to multiple credit cards, not to mention there are other services, such as PayPal, which are linked to credit cards. According to him many of the largest gambling operators should answer to a regulator that specialises in monitoring and control of the sector but, unfortunately, there is no such thing in Ireland.
When asked how many people could be categorised as gambling addicts in Ireland, Mr Grand cited some previous estimates of 0.8% of the country's population, which is between 30,000 and 40,000 people and explained that these figures were "way off". He noted that the actual number of problem gamblers is possibly up to three times that figure, and across the northern border of the country, the rate is about 2.3% of the population. Another 5% of the Irish population is considered to be at risk of being affected by gambling-related harm.
Credit Card Bets Processed through Third-Party Payment Apps to Circumvent the Gambling Ban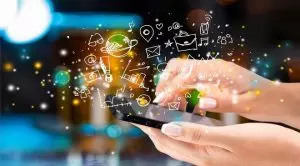 The majority of the big gambling operators in the country have voluntarily signed up to the Safer Gambling Code unveiled by the Irish Bookmakers Association. Under the code, the use of credit cards for gambling transactions is prohibited.
An investigation of the Irish Independent has found that two of the largest gambling companies – Paddy Power and BoyleSports – kept credit card bets as an option for their customers because such payments were made through third-party payment applications, such as Revolut, Google Pay and Apple Pay. The two companies explained that they were unable to see which of the payments carried out through the aforementioned third-party payment apps came from debit or credit cards. According to a statement made by a spokesperson on the matter, the operators were not technically violating the rules of the Safer Gambling Code by accepting such payments processed through third-party payment applications.
Currently, Revolut has more than 1.2 million users in Ireland. According to industry figures, Google Pay and Apple Pay are currently commonly used as contactless payment methods by users who have credit cards.
James Browne, the junior minister at Ireland's Department of Justice, declined to make a more specific commentary when asked about the credit card loophole that has obviously been used by gambling firms to justify accepting such bets. He referred to the Gambling Regulatory Authority's prerogative in including gambling transactions through credit cards in its remit, saying that the regulator will be given discretion based on its expertise to address any concerns or issues associated with various forms of payment and the risks related to them.
Recent research into the sector has shown that online gambling currently accounts for a major part of gambling operators' income. For the time being, it represents 39% of the country's multi-billion euro gambling industry. Furthermore, local customers make almost 50% of their bets via their smartphones, so it is no surprise that gambling companies have been heavily investing in the development of their mobile applications.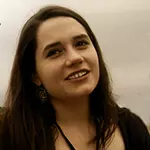 Olivia Cole has worked as a journalist for several years now. Over the last couple of years she has been engaged in writing about a number of industries and has developed an interest for the gambling market in the UK.