A yellow card received by a player of Arsenal F.C. in a Premier League match earlier in the 2021/2022 season is being investigated by the UK Football Association over allegations of some betting patterns that were found suspicious.
According to claims, bookmakers have informed the governing body of association football in England that an unusual amount of money was placed on the chance of an Arsenal F.C. player to receive a yellow card during a football match. Reports say that people close to the UK gambling industry have described the amount of the yellow card bet as "highly unusual".
The country's Football Association has confirmed for The Athletic that it is aware of the issue and is currently investigating the allegations of spot-fixing. Although the name of the Premier League soccer player was not revealed, it has been specified that he was from the team of Arsenal. So far, no formal investigation has been initiated, so the situation pretty much remains unclear and the reports are mostly based on speculation and sportsbooks' claims for unusual betting behaviour.
Arsenal F.C. has so far refused to comment.
In any case, match-fixing in a Premier League match would be quite unusual for the sport as all players undergo special training, while soccer clubs, especially the ones at such a high level are obliged to prevent and tackle potential fraud internally. The Premier League, on the other hand, has severe penalties for players who have violated the rules.
Several Notable Occurences of Spot Betting Allegations over the Years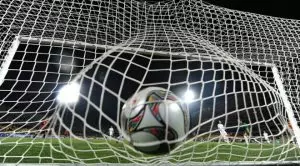 Spot betting provides gamblers with the opportunity to place wagers on specific details of matches, such as the number of corners, receiving a yellow card, as well as a variety of other individual outcomes in the match. However, it has been blamed for posing a threat to governing bodies, unlike regular betting options. Punters can actually generate large winnings thanks to spot betting, which is why the practice has come under the spotlight as a problem in football leagues not only in the UK but also worldwide.
Spot-fixing has long raised concerns in British sport but so far cases of spot-fixing have rarely been confirmed at the top level of professional sports competitions. Ten years ago, the Essex cricket player Marvyn Westfield faced a 4-month imprisonment sentence after admitting that he had manipulated his game in a way that would allow a certain number of runs to be scored during a match.
More recently, in April 2018, the professional football player Bradley Wood faced a 6-year suspension from the game after he was found to have deliberately got booked twice while playing in the FA Cup quarter-finals for Lincoln City F.C. in the previous season. Investigators found text messages confirming that he had agreed to be part of a plan that would have generated a total winning of £10,000.
The occurrence of attempted spot betting involved Matt Le Tissier, a former player for Southampton and England, who shared in his autobiography that he had tried to generate a winning on the time of "the first throw-in", is also known. After the revelations were published, Hampshire Police was addressed in regard to the matter but the force decided that launching an investigation would not be in the public interest.
Kieran Trippier from Newcastle United F.C. was suspended for 10 games in the 2020/2021 season and had to pay a £70,000 fine after sharing information about his transfer to Atletico Madrid in the summer of 2019 with a friend.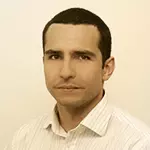 Daniel Williams has started his writing career as a freelance author at a local paper media. After working there for a couple of years and writing on various topics, he found his interest for the gambling industry.