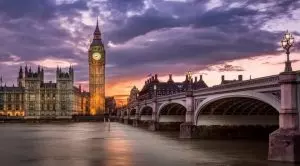 Recent reports that the long-awaited restrictions on the UK gambling sectors are set to be altered so that they are practically weaker in force enraged anti-gambling campaigners.
Over the last couple of days, there have been rumours that the British Government could drop the mandatory levy on the local gambling sector, which has been supposed to pay for extremely important treatment of problem gambling, from the package of updated regulatory measures that are expected to be officially unveiled in the next few weeks.
Gambling operators would be allowed to continue making voluntary contributions to fund the prevention and treatment of gambling addiction, although there could be a "significant uplift", according to sources familiar with the situation. Anti-gambling campaigners have also been extremely frustrated with the fact there is a good chance for sponsorship deals in sports to be allowed to exist pretty much undisturbed after increased criticism from football clubs over a proposal that would see gambling ads banned from their kits.
According to reports, British bookmakers will probably be forced to carry out stricter financial checks on their customers but it seems that the lawmakers have still not reached an agreement on the amount punters would be able to spend unchecked.
Anti-gambling campaigners, however, seem to have managed to win a victory in regard to the proposed online casino stakes that are reportedly set to be limited in the range between £2 and £5, putting them in line with the stakes for the fixed-odds betting terminals (FOBTs) available in high-street betting shops. The implementation of lower stakes basically means that so-called VIP schemes offered by gambling operators to the customers who lost the most money are set to be suspended.
Lawmakers Would Face Strong Criticism If They Water Down Planned Restrictions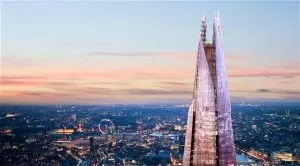 Earlier this week, former Conservative Party leader Sir Iain Duncan Smith shared an opinion that the much-expected White Paper is long-overdue. He commented on the situation for the Daily Mail, saying that, in his opinion, a statutory levy needed to be implemented as a measure that would help the Government end some foul practices used by the sector. Mr Duncan Smith also warned the country's lawmakers that they would face a massive wave of criticism in case they water down the planned restrictions on the UK gambling industry.
Some anti-gambling campaigners have already commented on the rumours that the actual restrictions would not be as efficient as they were initially supposed to be. According to some of them, weak measures would be unable to prevent gambling-related harm or put an end to dangerous and predatory practices used by the industry.
One of the co-founders of the charity organisation Gambling with Lives – Liz Ritchie – has turned to British lawmakers, reminding them that over 400 people commit suicide every year due to gambling addiction and if the Government did not act as initially intended, many more people would die. Ms Ritchie believes that the Government must ban gambling advertising, implement a smart statutory levy on the income generated by the sector, and adopt preventative affordability checks at a low threshold of £100 a month.
Anti-gambling campaigners in the country have been insisting on the implementation of stricter measures for the local gambling industry for a few years now, especially as doctors have confirmed that gambling should be cited as a factor in suicide when recording causes of death. According to the British Medical Association, gambling should be considered a health risk.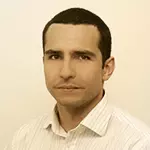 Daniel Williams has started his writing career as a freelance author at a local paper media. After working there for a couple of years and writing on various topics, he found his interest for the gambling industry.