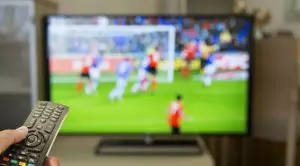 The English Premier League (EPL) has received a last-minute plea from over 100 victims of gambling addiction as talks regarding a previously-suggested voluntary ban on the display of gambling sponsorships on football club shirts have lately intensified.
More specific proposals on the issue are set to be presented in full to club executives by the end of the day, but campaigners have shared their concern that the proposed measure will be rejected after two EPL clubs – Everton F.C. and Fulham F.C. – have recently struck gambling sponsorship agreements. Other first-tier clubs have indicated that they remain open to imposing some restrictions in order to avoid the UK Government bringing in even stricter measures that could fully make gambling sponsorship deals illegal.
For the time being, the 20 English Premier League clubs are not set to rush into any agreement, or at least until the much-expected white paper on gambling reform is presented by the Government. This, however, will probably take some time, as the white paper's due date has been postponed until a replacement for Boris Johnson is found.
According to experts, a top-tier vote is likely to take place in September, but UK racing and the EPL could be spared from tougher restrictions because of the potential difficulties such a move could cause.
Gambling Normalisation Through Football Affects Children and Vulnerable Adults, Campaigners Say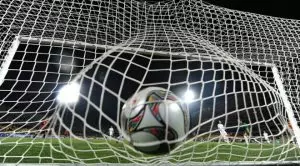 Currently, none of the so-called "big 6" ELP football clubs has gambling companies as shirt sponsors, anti-gambling campaigners have been insisting that gambling sponsorship deals as a whole have more influence on underage individuals in football than in any other sport.
At the beginning of the week, the Big Step – a campaign seeking to see gambling advertising and sponsorship deals in British football banned – published a letter from over 100 people who have been affected by problem gambling. The letter says that campaigners still believe football can do the right thing and make sure its fans, especially children and vulnerable people, are protected against gambling-related harm. Campaigners urged EPL clubs to vote to put an end to gambling sponsorship agreements, saying such a move is the very least football clubs in the country could do in order to prevent the harm they had already experienced from happening to more people.
In their letter to the English Premier League, anti-gambling campaigners confirmed they would continue to encourage football clubs at all levels and in all countries to do the same as their campaign is not only aimed at EPL fans. According to them, making addictive products popular by promoting them through a national sport is neither safe nor normal, especially considering the fact that football is loved by millions of people, including children on a global scale.
Campaigners have insisted that football clubs take responsibility in order to safeguard all fans of the game, especially children, from potential gambling-related harm that not only affects gamblers' finances, personal and professional relationships, but also results in hundreds of suicides every year. They believe that a vote to voluntarily end gambling sponsorships must be the start of comprehensive action that extends far beyond football clubs' shirts.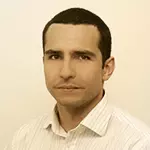 Daniel Williams has started his writing career as a freelance author at a local paper media. After working there for a couple of years and writing on various topics, he found his interest for the gambling industry.