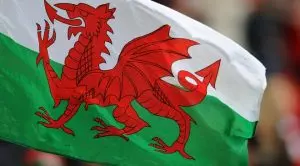 In a recent article published in Frontiers in Psychiatry, academics from Swansea University have called for some gambling harm services of the National Health Service (NHS) to be established in Wales. The scientists eagerly highlighted the current lack of treatment services, saying that it was unacceptable and urging the Welsh Government to ensure it addressed the issue as soon as possible.
The call with the Gambling Research, Education and Treatment (GREAT) Network Wales was led by a team of academics from the School of Psychology at Swansea University who outlined a survey that showed people in Wales are as much at risk of facing gambling-related harm as anywhere else across the country.
The publication cites a year-on-year increase in referrals to the gambling harms service clinics operated by the National Health Service in England. In 2022, there were 1,400 such clinics, with their number set to increase by 15 more to meet the high demand for professional services helping people deal with the detrimental impact that their gambling habits may have.
Unfortunately, England has been the primary focus for new NHS gambling harm clinics. To date, there have been zero such clinics open in Scotland and Wales.
Problem Gambling and Gambling-Related Harm Emerge as Serious Public Health Concern in Wales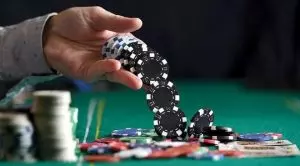 In Wales, the evaluation of the harms caused by compulsive gambling has long been acknowledged as a public health concern for the country. After campaigners' calls for further measures to be adopted to support people experiencing negative impact as a result of gambling, Public Health Wales launched a health needs assessment (HNA) to identify the main challenges associated with accessibility, awareness, and acceptability of the existing provision of gambling support and treatment services.
Furthermore, the White Paper on Gambling that was officially released by the UK Government at the end of April 2023 states that the health needs assessment should be used as an information channel when it comes to future specialist treatment services' development in Wales. The Task and Finish Group on Gambling Related Harm at the local Government backed the statement and also proposed the development of a clear referral pathway and the delivery of a specialist gambling treatment service for the country.
For the time being, these recommendations do not seem to be enough for the competent authorities to make sure more specialised help and support services for anyone suffering from gambling-related harm are provided.
Swansea University Professor Simon Dymond, who also heads GREAT Network Wales, noted that, in 2020, local academics signalled there was an increasing need for specialised gambling harms services offered by the National Health Service in Wales. Now he reiterated that the time for action was long overdue and repeated the academics' call for the Welsh Government and some key industry stakeholders. Professor Dymond asked them to put their best foot forward and make some promises a reality so that Welsh people are provided with the specialised gambling harm treatment services they need.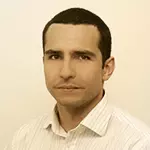 Daniel Williams has started his writing career as a freelance author at a local paper media. After working there for a couple of years and writing on various topics, he found his interest for the gambling industry.