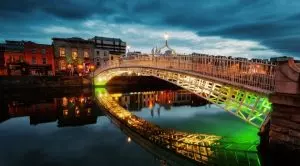 The Irish gambling company BoyleSports has commented on the proposed changes to the Gambling Regulation Bill's advertising rules, saying that the implementation of further limits to the existing regulations could have a catastrophic effect on the country's horseracing industry. The company's boss has insisted that restrictions on stake limits and inducements will only force an increasing number of customers to start using the services of unlicensed and unregulated companies in the black market.
Ireland's Gambling Regulation bill, which has been in its report stage in the lower house, and principal chamber, of the Oireachtas – Dail Eireann – since July 2023, contains a controversial watershed on gambling advertisements in the period from 5:30 AM to 9:00 PM that could make it undesirable and unprofitable for specialist racing channels to broadcast in the country.
Vlad Kaltenieks, the chief executive officer of BoyleSports, shared that, in his opinion, the vague wording of the bill's section 141 will make it extremely challenging for the sector to survive. He also believes that the ban on gambling advertising in the aforementioned period can cause a significant outflow of consumers who may be tempted to turn to unlicensed and unregulated betting operators that offer their services in the black market.
Gambling Regulation Bill Could Bring Serious Changes in Ireland's Gambling and Racing Sector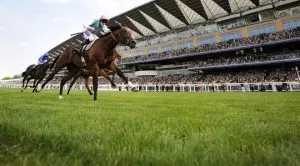 According to Mr Kaltenieks, many of the proposed advertising restrictions within the piece of legislation could have a domino effect that could impact horseracing sponsorship agreements, as well as the customers' ability to view Irish horseracing events. When combined, this could be catastrophic for the country's horseracing sector.
BoyleSports' CEO confirmed that the proposed piece of legislation suggests that gambling advertising should be suspended between 5:30 AM and 9:00 PM and noted that his company was comfortable with the change because a similar measure has already been implemented in other jurisdictions, including the UK, where the operator is already present.
However, he believes that the new limitations could cause certain operational and implementational difficulties in Ireland, especially considering the fact that a number of media players, including Sky Sports Racing and Racing TV, have already suggested that local broadcasting groups would not be able to screen some sports events from the UK in case they feature gambling ads on the pitchside or racecourse hoardings.
The impending gambling bill is also seeking to implement a ban on special bonuses and other inducements offered by gambling and betting operators to their customers. According to BoyleSports' CEO, if the bill was enacted in its current form, this would be the end of each-way terms or enhanced prices, along with so-called free bets. Mr Kaltenieks believes that it is quite normal for every sector to offer some kind of incentive to its customers in order to encourage them to join and continue using their services.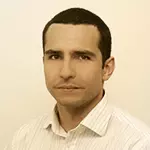 Daniel Williams has started his writing career as a freelance author at a local paper media. After working there for a couple of years and writing on various topics, he found his interest for the gambling industry.