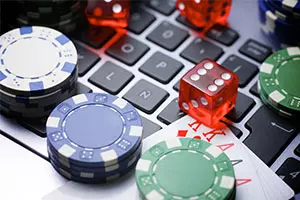 It is observable that the rapid technological progress has influenced greatly almost every industry, including the gambling one. Nowadays, there is hardly any company which doesn't employ new technologies and equipment in an attempt to improve and develop its gaming services and products. It didn't take much time for many casinos to figure out that the only way to satisfy their customers' needs was to adapt to the fast-growing world.
As a result, a number of online casinos have developed a mobile platform that is compatible with some of the most popular smartphones such as Samsung, HTC, Nexus, LG, Sony Xperia, Nexus and others. All of the aforementioned mobile devices use an Android operating system which is developed by Google. Since, they offer excellent graphics, a powerful operating system and a sleek design, more and more players opt for them. This type of smartphones seem to have everything a player needs in order to get an ultimate mobile gambling experience.
What is more, the demand for Android-based mobile devices is on the rise and presently, they are even more purchased than iOS ones. However, while it is true that Android smartphones and tablets give players the opportunity to play a wide range of casino games, it should be noted that they also have some drawbacks when it comes to real-money gambling. This is the reason why it is best to get familiar with Android policy towards this type of entertainment beforehand in order to get a general idea of your available gaming options.
Ways to Play Real-Money Games on Android
Most online casinos are fully-compatible with this operating system since it has been around for a considerable amount of time. If you own an Android-based smartphone or tablet, you are given the chance to play a broad selection of mobile games mainly in Instant Play mode. All you need to do is to simply choose an online casino and visit its website by using your smartphone or tablet.
This way, you can enjoy your favourite casino games in no time as you won't have to download any software or do some other preparation in advance. Just make sure you have a stable Internet connection so that you can get the promised high-quality entertainment. Also, it is advisable whenever you play on your smartphone to always use Wi-Fi in order to avoid surpassing your data limit. If you are an avid player, it is a good idea to get an unlimited data plan so that you can play on the move trouble-free.
When it comes to real-money gambling on an Android device, you should know that Google has prohibited any applications which feature real-money gambling activities. Therefore, if you search for such apps in Google Play Store, which is the official virtual market that all Android devices use, you won't be able to find any due to Google's policy towards real-money gambling. However, you should know that it is still possible to download a casino app if you wish. As long as the online casino of your choice offers a free app, you won't be deprived of this option.
You can simply visit its website and search for a section dedicated on mobile casinos. Usually, you should be able to get an app straight from the website by simply clicking on the respective link often labelled as Android download or by scanning a QR code. By downloading a casino application, you will be able to access the casino website much quicker and enjoy your favourite games in no time. Furthermore, if any technical issues occur, you can quickly notify a customer support agent as most mobile casino apps offer several contact options.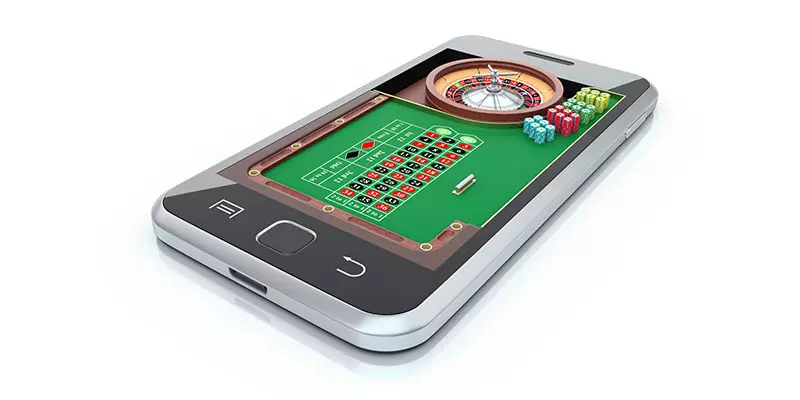 Android Games Selection
If you wonder what games you can play on your Android-powered smartphone or tablet, you should know that most popular online games have been adapted to these mobile devices. If you are more of a traditional player, you can enjoy a vast array of casino games such as blackjack, roulette, slots and poker. Besides these casino classics, you can also play some other popular games such as keno, bingo and scratch cards. Bear in mind that the available games also depend on the online casino of your choice. Therefore, before you decide to make a deposit via your smartphone at a particular mobile casino, it is best to check the diversity and the quality of the available games.
When it comes to slots, Android users are given the chance to enjoy various types. It is possible to play 3-reel, 5-reel, video slots, progressive jackpot slots, free spins slots and even exclusive games that are Android-themed. Some of the most played slot titles include Beach Life, Thunderstruck, Greedy Goblins, Mega Moolah, Cash Splash, Wheel of Chance and others. One of the most preferred mobile games are the ones that feature progressive jackpots since they give players the opportunity to win a life-changing amount without even going to a land-based casino.
However, if you don't feel confident enough to wager real money, you can play some of the available mobile games in practice mode. This way, you can not only get used to the layout of the particular game but also get a general idea of the mobile casino. Since you are given the chance to play the demo versions of various games, you can try some new variations and find the game that suits your personal preferences best without spending your own funds. If you are a fan of skill-based games, this is the perfect opportunity for you to fully master your strategy before you wager real money.
The reason why you can enjoy a wide range of top-quality mobile games is that most of them are developed by reputable software providers such as Microgaming, NetEnt, BetSoft and Playtech. Whenever you bump into a mobile casino whose mobile games are powered by any of the aforementioned software suppliers, you can expect them to be graphically advanced and realistic. Thanks to these innovative software developers, you can also enjoy some of the casino classics in real time. These live games are operated by a well-versed dealer with whom you can even interact during the gaming process via the live chat feature.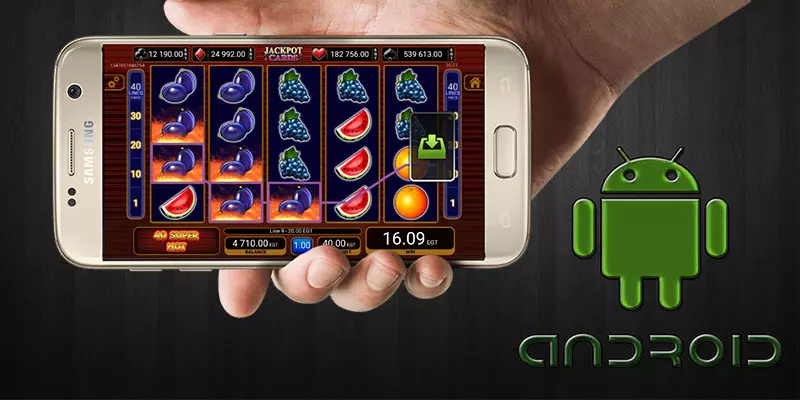 Conclusion
Android casinos can be a great source of entertainment due to the fact that they feature everything one player could ask for. Regardless of whether you are a blackjack, roulette or poker fan, you will be able to enjoy your favourite casino game at any time and place. If you have an Android-based smartphone or tablet, you should know that you can play a wide range of casino games which feature realistic graphics and excellent sound effects. You don't have to wait any more to go back home in order to get entertained as you can play various casino games on the go.
FAQ
What is a real-money Android casino?
In brief, a real-money Android casino is an online casino which is compatible with all mobile devices that use this operating system. Thanks to these types of casinos, you can play a favourite casino game such as blackjack, roulette, slots or baccarat on your Android-based smartphone or tablet, and win real money. More and more players opt for this option as mobile casinos are extremely convenient, secure and entertaining.
Is playing on Android the same as playing on a computer?
The gambling experience you will get from playing on an Android device highly resembles the one you usually gain from playing on a computer. However, there are a few small differences which are worth mentioning. Perhaps, the biggest difference is that sometimes not all casino games and variations are available on mobile. This is simply because there are certain modifications that have to be made so that the casino games become suitable for Android-based smartphones. The software developers have to take into account the fact that unlike computers, smartphones have a much more limited screen in terms of size and visibility. Nevertheless, all of the games that have already been optimised for mobile devices are the proof that these obstacles can be overcome.
Is it safe to play at Android casinos?
Yes, it is, providing that you play at fully-regulated mobile casinos, there shouldn't be any problem. All online casinos which have a license, issued by the regulatory gaming body responsible for the respective territory, are considered trustworthy and fair. UK players should look for licenses issued by the UK Gambling Commission as this is the authority whose duties involve regular and thorough checks of all gambling activities that take place in the country. It is also a good idea to read some reviews about the mobile casino of your choice in order to get a better idea of it.
Can Android users claim a welcome bonus?
Yes, they can. If you possess a device which uses an Android operating system, you will be able to take advantage of a welcome bonus whose amount depends on the online casinos of your choice. A number of mobile casinos offer a 100% Match Bonus for the players who deposit money for the first time. It should be noted that every welcome bonus has wagering requirements and other terms and conditions which you have to fulfil in order to be able to withdraw your winnings. For this purpose, it is always best to check them in advance to make sure you will be able to comply with them.
Is it possible to download any real-money gambling apps from Google Play Store?
No, it is not. The reason why is that Google has a very strict policy when it comes to real-money gambling. The company has prohibited all casino apps that feature real-money betting which means that you can't download any from its official virtual store. However, if you find casino apps convenient and handy, there is one thing you can do in order to get them. You can visit your favourite mobile casino and check whether it offers an app that is compatible with Android devices. In most cases, you will be able to download it straight from the casino website and enjoy a smooth gameplay and easy access.