The online casinos have become so popular all over the world that there is hardly any player who hasn't considered gambling virtually at least once. The advancement of the modern technologies made it possible for a number of web-based casinos to improve their gaming services and take advantage of some of the available cutting-edge security systems in order to assure a high level of protection to its players' data. Nowadays there are quite a few online casinos which have an impeccable reputation on the online gambling market.
Furthermore, over the past few years, many regulatory gaming bodies were created in various parts of the world so that the gambling industry can be regulated properly. This encouraged many players to play online and find out what the online casinos have to offer. Even some of the most traditional players who love going to land-based casinos because of the many flashing lights and vivid atmosphere have decided to give the online casinos a try.
Some online casinos offer practice mode or also known as fun play mode, meaning that you can enjoy a particular game without wagering your own funds. However, if you want to get real money every time you win, you need to open an account. In general, registering at an online casino is very easy, but if you are new to online casinos, there are several important things which it is best to consider beforehand.
Registration Process
In most online casinos you should be able to easily find the registration section. Depending on the layout of the website, it can be located either at the top or at the bottom of the home page. In some online casinos the second you access their website, a pop-up window shows thanks to which you can join the platform instantly. Usually, the whole registration process can be completed within several minutes as all you need to do is to follow a few simple steps. Sometimes you can even sign up by using the account you have in some popular social networks.
However, bear in mind that the registration process also involves several security steps which cannot be skipped. You should take your time to fill out all of the needed information as accurate as possible. If you fail to provide the required information correctly, you won't be able to withdraw your winnings. You will have to fill out a registration form in which you are required to write down some personal details, including full name, full current address, email address, telephone number and security question.
It is essential to create a memorable security question so that you can easily recover your password if needed. Moreover, if you write down a question whose answer is only known by you, you can add an extra layer of protection to your data.
The security question is quite important as it is sometimes also used as an alternative way for your identity to be authenticated. You are also required to choose a username and a currency in which you would like to place your bets. Thus, it is very important to play at an online casino that supports the currency of your country. This way, there won't be any need for a currency conversion and you won't lose any money in the process.
Depending on the online casino, the content of the actual form you are required to fill out can slightly vary. There might be also some optional fields which you can choose not to fill out. For instance, sometimes you are given the opportunity to set a limit on your deposits so that you can manage your funds better. If you are a new user, bear in mind that after you register you can take advantage of a welcome bonus which varies, depending on the casino of your choice. Also, make sure to check its wagering requirements and terms and conditions in order to know what to expect.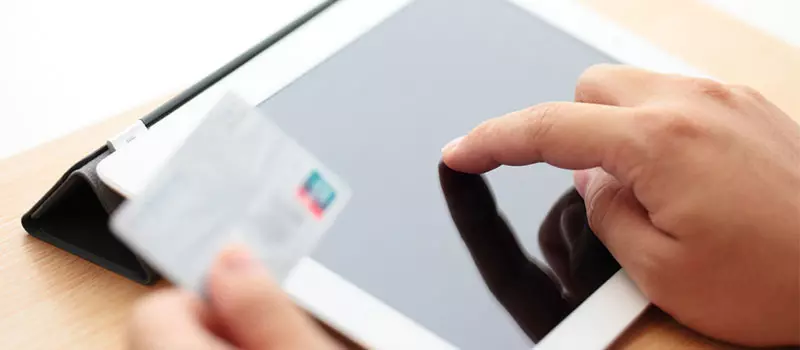 Identity Verification
As already mentioned, during the registration process you will be required to write down your personal details. After that, in order for the online casino to verify your account, you have to provide a valid document which supports the written data. This verification process is mandatory as there is simply no other way that you can prove your identity.
Another thing that you are required to confirm is your email address. Usually, in order to do that, you should simply check the inbox as there you should be able to find an email sent by the respective casino. To further verify your account, you have to click on a link which will instantly redirect you to the casino website.
It should be noted that some online casinos also require a verification when it comes to your phone number. In such cases, you can expect a text message from the respective online casino with further instructions on the matter.
In case that you feel somehow uncertain about your privacy and security, you should know that every reputable online casino uses a SSL Encryption technology which has proven to be highly efficient and reliable. This is also the main reason why it is compulsory to only play in well-established online casinos which have an impeccable reputation in the online gambling industry. This way you will prevent yourself from any potential threats and you will have the needed peace of mind that your data is in good hands.
Every leading casino has a license issued by an independent authority which has checked thoroughly all of its aspects, including fairness, security and responsibility. The casino operators are required to adhere to various strict rules in order to manage to assure a high level of protection.
Most online casinos offer a dedicated section on their privacy policy which it is always a good idea to have a look at. Furthermore, bear in mind that only players who comply with the established minimum gambling age will be able to open a real-money account. It is entirely forbidden for minors to gamble online and to open a real-money account.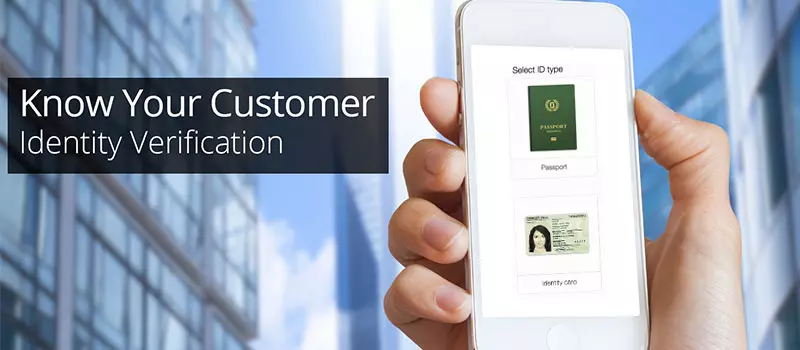 Payment Options
After you have successfully verified your account, you will be required to choose a payment method. Depending on the online casino, the available payment solutions might vary. However, most online casinos offer a wide range of payment options or at least, the most popular ones such as credit and debit cards. In general, the more options you have, the better. Also, bear in mind that some payment methods allow you to both make deposits and withdraw money, whereas others might deprive you of one of the options.
After you have completed all of the necessary steps, you can make your first deposit and take advantage of the welcome bonus the respective online casino offers you. Some online casinos will provide you with a special code which you will be required to enter in your profile. It should be noted that some bonuses require a minimum amount to be deposited in order for them to be activated.
This is the reason why you should consider the terms and conditions beforehand so that you can avoid any misunderstandings. It is also worth mentioning that some online casinos offer a welcome bonus that applies on your first three or four deposits which is another reason to check its requirements in advance.
FAQ
Is it necessary to register at an online casino in order to play for real money?
Yes, it is. Unless you are logged into your profile, you won't be able to either wager or win real money. Most online casinos offer two options – practice mode and real-money mode, which gives you the freedom to choose the best one for you. If you are about to play a skill-based game such as Blackjack or Video Poker, it is a good idea to first try your strategy in fun play before you risk your own funds.
How long does it take to register at an online casino?
In general, the whole registration process is a standard one and it can be done within a few minutes. However, this aspect greatly depends on the online casino of your choice as some websites have additional steps which you will be required to complete. They add an extra layer of protection to your personal data which is the reason why you should take your time to meet all of the set requirements. In most cases, once you have filled out all of your details, you have to verify your identity. For this purpose, you will be most likely asked to provide a valid document which supports the data you have submitted.
Is it safe to register at an online casino?
Whether or not it is safe to register and play at a particular online casino entirely depends on the website of your choice. If you stick to fully-licensed online casinos which have proven to be fair and reputable, you don't have to worry about anything. Most of the leading online casinos use a 128-bit SSL encryption which assures a high level of protection of your data straight after you have registered. In fact, this technology is even used by many banking institutions which is the proof that it is indeed highly-efficient.
Is there an age limit for registering at an online casino?
Yes, there is. In most cases, you need to be at least 18 years old in order to be able to register at an online casino and place real-money bets. However, it should be noted that the age limit also differs from one country to another which is the reason why it is best to check this aspect in advance. On the other hand, all games which can be played in practice mode have no age restrictions.
Are there any incentives to register at an online casino?
Yes, there are. Most online casinos offer a Welcome bonus which applies to new users only. Usually, it requires a minimum deposit, meaning that in order to qualify for it, you need to fund your casino account with a particular amount which is predetermined. These types of bonuses differ from one online casino to another and they are usually expressed in percentage. Therefore, it is possible to figure out how much your funds will increase if you take advantage of the bonus.
The Sign-up bonus also has a set limit which indicates the maximum amount of money you can get from it. Welcome bonuses are among the best incentives online casinos offer and they can enhance your online gambling experience significantly. However, it should be noted that these bonuses have wagering requirements which you have to meet in order to be able to claim them.