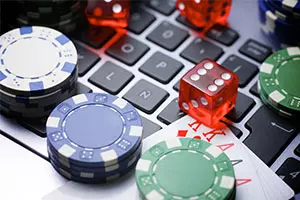 Today's era is often defined as technological due to the fact that a number of cutting-edge devices have emerged. What is more, we've got used to some of them so much that we often tend to employ them on a daily basis. Some of the leading mobile phone companies such as Apple have managed to produce unique mobile devices which can be used for various purposes. Today's modern smartphones offer a number of new features which open many new opportunities to their users.
Long gone are the days when phones were solely used for talking and messaging as presently, most of the modern mobile devices enable people to browse the Internet, play games and entertain themselves. One of the most popular mobile devices which give you the chance to play various casino games is iPhone. This line of smartphones is used by a number of players all over thes it has proven to be extremely convenient when it comes to gambling. It was designed by Apple Inc. which introduced its first product of this type in 2007.
Ever since, the company has been developing and improving this product and as a result, throughout the years several new models have been released. This is the reason why every new generation iPhone is better than the previous one. If you are an iPhone or an iPad user, you can use your smartphone or tablet to get a high level of entertainment by playing your favourite casino game at any time and place.
Ways to Play Real-Money Games on iPhone
When it comes to real-money mobile gambling, the first thing you need to get familiar with is the stance the mobile phone company has towards this type of entertainment. If you are an avid player who has an Apple smartphone, perhaps you will be happy to hear that you can enjoy your favourite casino games at any time and place. In order to do so, you can simply use your smartphone to sign up at one of the many mobile-responsive casinos and opt for the Instant Play option.
All you need to do is to select your most preferred browser and visit the online casino of your choice. If you already have an account at the respective online casino, there is no need to register once again when you access its mobile platform. You can simply use the user name and password you already have to log into your profile and enjoy your favourite games instantly.
For even quicker access and smoother gameplay, some online casinos offer an app, especially designed for iOS devices. In most cases, you can get the app directly from the website of the respective casino as there should be a section dedicated on this topic. It is also worth mentioning that you are also given the opportunity to download casino applications from the App Store. You should be able to get any of the real-money gambling apps for free since Apple leads such a policy.
All applications in the App Store are frequently regulated and tested so that Apple users can access only safe and reliable apps. Thanks to the many available casino apps, your favourite games are just one click away. However, it should be noted that you are eligible to the above-mentioned options only on the condition that in your country of residence online gambling is declared legal. For instance, UK players can download various real-money gambling apps if they wish, whereas USA players are entirely deprived of this option.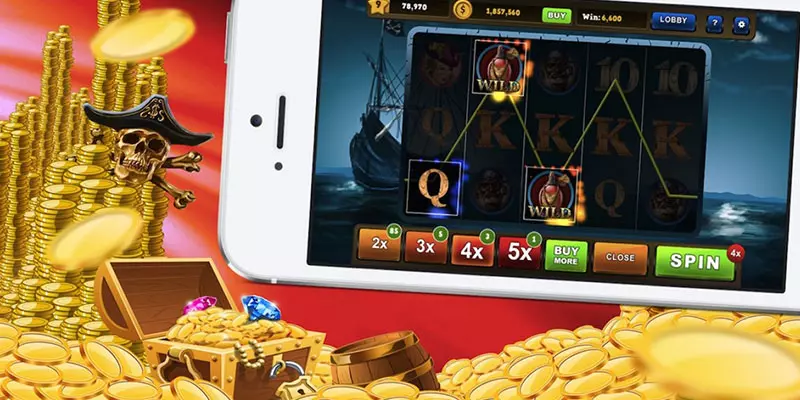 iPhone Games Selection
Since iPhones are among the most popular smartphones, it is no wonder that various online casinos have adapted their casino websites to these mobile devices. It is possible to access a number of mobile-responsive casinos which offer almost the same wide range of exciting games as their web-based counterparts. In general, every game that is offered at a particular online casino is either already available for iPhones or it is in the process of conversion. It is simply just a matter of time for all casino games to be adjusted accordingly since this type of smartphones are among the most widespread ones.
Some of the most popular games that are suitable for iPhone include slots, roulette, video poker, baccarat, blackjack and other interesting games. You can enjoy them at the most comfortable time and place for you as most mobile casinos are open 24/7. It is also possible to try some great variations such as European blackjack, pontoon, downtown Vegas and this way, experience blackjack in a completely different way. If you want to diversify your gambling experience even more, you can try some other interesting games such as bingo, keno, 3-card poker, baccarat, scratch cards and others.
Many leading software providers aim at developing and improving the available mobile games in terms of quality and diversity. As a result, various exciting games have emerged which enable players to get extremely entertained without even having to leave the comfort of their surroundings. Thanks to Microgaming, it is possible to play some of the most exciting progressive jackpot slot games such as Mega Moolah and cash in big. Playtech and NetEnt are other two prominent software suppliers which have developed various casino games to be suitable for iPhones.
If you want to get an unparalleled gambling experience while playing on your iPhone or iPad, you should definitely try some of the available live games. Some of the most played ones are live roulette, live blackjack and live Texas Hold'em. What sets this type of games apart from the rest of the available mobile games is that they are operated in real time, meaning that at the time of playing a professional dealer conducts the gaming process. In other words, you are able to see the dealing of the cards or the spinning of the ball via a live streaming video and experience the game as if you were present at an actual land-based casino.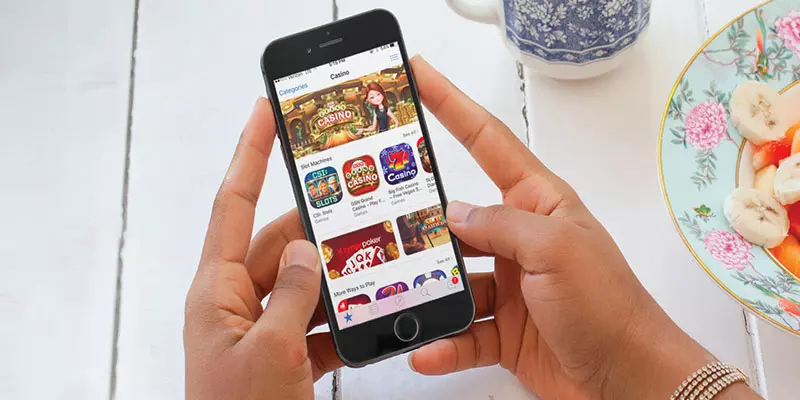 Conclusion
When it comes to real-money gambling, iPhones offer a number of advantages which make them a must-have Apple product. The reason why this type of smartphones has become so widespread is that they feature an extremely stable and reliable operating system which is unique to them. Thanks to the multi-touch screen these mobile devices feature, you can easily navigate through every mobile casino and find your favourite games in no time.
In most cases, iPhone users are given the opportunity to enjoy a broad selection of casino games as most online casinos support this type of devices. If you have an iOS device, it is best to play in mobile-responsive casinos whose games are powered by Microgaming, NetEnt or Playtech. The reason why is that they have developed various games to be compatible with exactly these popular smartphones.
FAQ
Is it possible to download real-money casino apps on iPhone?
Yes, it is. If you possess an iPhone or any other portable device by Apple, you have the freedom to play various casino games on the move by downloading a real-money casino app. In order to do so, you have two options – to either get the app directly from the casino website or to download it from the Apple App Store, if available. Real-money gambling apps offer a number of advantages such as convenience, security and easy accessibility of the games which make them worth having.
Is it possible to play progressive jackpot games on iPhone?
Yes, it is. Nowadays, almost every online casino has a mobile platform which is compatible with iPhone and iPad. This simply means that iPhone users have the chance to enjoy some of the most modern casino games, including progressive jackpots, 3D and live dealer games on the go. The opportunities which iPhone offers in terms of gambling are a lot which make these types of devices perfect for this form of entertainment.
Is it necessary to open a new account when playing on iPhone?
No, it is not. It doesn't matter whether you are playing on your computer or on your iPhone, you can use the same username and password to log into your profile. This makes it extremely convenient for you to use your mobile device for gambling as there is no need to go through the whole registration process and verify your identity once again. The software of most mobile casinos has a synchronization feature thanks to which you can switch from one device to another trouble-free.
Do online casinos offer bonuses for iPhone users?
Yes, they do. According to statistics, Apple products such as iPhones and iPads are among the most used mobile devices all over the world. Therefore, it shouldn't be much of a surprise that a number of mobile casinos offer special deals which are exclusive to their iPhone users. Additionally, regardless of whether you are playing on your laptop or iPhone, you will be able to take advantage of a welcome bonus, providing that you are a new player.
Is it possible to play casino games for free on iPhone?
Yes, it is. Most online casinos offer iPhone users the chance to play in either practice mode or real-money mode. The fun play mode is a great way to try some of the casino games and determine whether or not they meet your requirements. Also, if you are keen on skill-based games, you can use this option to try your strategy and master it before you bet your funds. However, it should be noted that not all games are available in fun play mode. For instance, live dealer games cannot be played for free since they highly resemble the ones you normally play at a land-based casino. In other words, the online casinos have additional expenses for these types of games and thus, practice mode is not an available option.