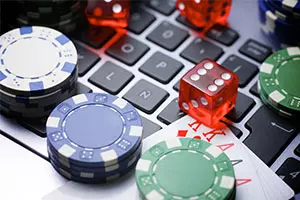 It is no wonder that progressive jackpot games appeal to a number of players since they typically feature a substantial amount. Thanks to some of the leading software providers such as Microgaming, NetEnt and Playtech, you can play various casino games and win big. Some of the games which give you the opportunity to win a life-changing sum include roulette, blackjack, video poker, slots and others. One of the best advantages of these games is that you can cash in big without even going to a land-based casino.
If you are not much of a slots fan because you would much prefer to be able to put your skills to test while gambling, you can play progressive blackjack or video poker. For those of you who like to rely on their gut feeling, the leading software suppliers have developed progressive roulette and slots. However, if you want to increase your chances of winning the jackpot as much as possible, there are several useful tips which you can apply during the game. It is also a good idea to get familiar with your odds of winning so that you know which games are the most beneficial in this aspect and play more on them.
Odds of Winning
As you might have gathered, when it comes to winning a progressive jackpot, your chances are not quite high since the amount these games feature is substantial. One important thing which you need to understand is that your odds of winning are always the same, regardless of how huge the accumulated sum is. Many players are misled by the popular belief that the larger the jackpot, the easier to win it. This is simply not the case as there is no relation between the amount of the jackpot and the probability of someone winning it.
When it comes to games in which you reply completely on luck such as slots, there is no optimal strategy that you can use in order to increase your chances of winning the jackpot. In such cases, all you can do is to get familiar with the established requirements and most importantly, make sure you can meet them. For instance, whether there is any additional side bet that you have to place or whether you are required to wager the maximum amount. In general, if you decide to play a progressive jackpot game, it is advisable to fulfil the needed criteria so that you can try your luck, otherwise you might as well play some other variation which doesn't feature a jackpot.
It should be noted that depending on the particular variation, the way in which the progressive jackpot is triggered varies. For example, in some slot games, you have to match the special symbols in the standard way, whereas in others you are required to land on a particular payline. In other cases, you might be given the chance to win a progressive jackpot at random or by participating in a bonus game. In order to find out this useful information, you should simply have a look at the paytable of the respective game.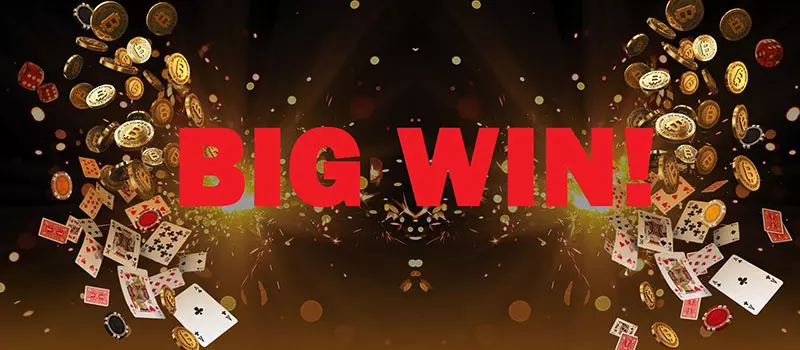 When it comes to skilled-based games such as blackjack, you should know that the house edge remains the same since the basic rules are no different. This means that in such games, you will be able to apply your strategy successfully and influence the outcome of every hand. This way you can improve your game while competing for a life-changing amount. In order to qualify for the progressive jackpot, you are required to place a special side bet that is separate from you initial wager.
The amount of the side bet is typically set to £1 and you are able to win the jackpot if you manage to collect a certain winning combination which depends on the version you are playing. For instance, in some variations, you can win big if your hand consists of four black or red aces. In these blackjack games, your odds of winning are determined to a great extent by the number of decks involved in the game. In this sense, the more packs in use, the better your chances of winning. However, bear in mind that the more decks of cards a particular game uses, the higher the house edge is.
Useful Tips
As already mentioned, there are several useful tips which can help you improve your game while chasing the jackpot. First of all, if you want to make a profit at all costs, regardless of whether it will be some extra cash or a much more substantial amount, it is best to choose a skill-based game. In this type of games, you can influence the outcome by applying a strategy and thus, increase your chances of winning.
Another important thing you need to consider is the payout and the rules of the respective progressive jackpot game. Some games offer exclusive bonus features, meaning that in them, you have the chance to win a decent amount even if you don't hit the jackpot. Therefore, it is a good idea to get familiar with the additional winning combinations that can fetch you a nice profit. Also, make sure you know what it takes to qualify for them. Otherwise, even if you are lucky enough to get them but you have failed to meet the needed requirements, you won't win anything.
Whenever you play a progressive jackpot game, it is a good idea to always determine a loss limit. This way, you won't exceed the funds which you have initially decided to use in the respective session. It is also advisable to divide your bankroll for the day into several parts, one of which you can use for playing progressive jackpot games. Furthermore, bear in mind that no matter for how long you play a particular progressive jackpot game, your chances of winning remain the same. Even if sometimes it feels like the jackpot is due, there is no such thing.
The time you spend playing a particular game and the total amount of your wagers also have no relation with your odds of winning. Many players decide to invest their time and funds in a certain progressive jackpot game as they believe that they will be generously rewarded for doing so. However, this is not the right approach as this is not how these games work. You should simply enjoy the feeling of excitement you will get from playing this type of games rather than being determined to win the jackpot at all costs.
In general, it is recommended to play progressive jackpot games on a regular basis with a preset budget, instead of spending large amounts on a single session. It is also advisable to find out how often the game of your choice pays out jackpots and what amounts have been given so far. This way you will get a general idea of the games that offer you the best odds of winning. When you determine which games are the most advantageous ones, it is a good idea to play them frequently. Also, make sure to check the terms and conditions that apply to the jackpot of the respective game.
FAQ
What does it take to qualify for a progressive jackpot?
All progressive jackpot games work on the same principle – every time someone places a bet, the prize pool increases as a small part of the money goes to it. In order to qualify for the life-changing amount, you have to meet certain requirements, depending on the game of your choice. For instance, in progressive video poker, in order to qualify for the jackpot, you need to insert the maximum number of coins, whereas, in blackjack, you are required to place a special side bet. Whenever a lucky player wins the jackpot, its amount is instantly reset to a predetermined sum.
Which is the progressive jackpot slot that offers the biggest payout?
Nowadays, when it comes to progressive jackpot slots, players are spoilt for choice as a number of leading software providers offer these types of games. All of them feature entertaining themes, animations, exclusive symbols and generous prizes which make them worth playing. Nevertheless, if we were to select the game which has proven to offer the biggest payout, this would be Mega Moolah by Microgaming. Some other honourable mentions are Mega Fortune by NetEnt and Jackpot Giant by Playtech.
Is it possible to predict when the progressive jackpot will be triggered?
No, it is not. Online games use a Random Number Generator which produces different outcomes every time, without taking into account the previous results. This simply means that it doesn't matter whether anyone has won the jackpot recently as the program is not guided by this factor. Anyone can win the jackpot at any time and no one can predict when this event will happen exactly. All outcomes are possible on all hands, spins and rounds and it is not possible to determine when the jackpot will be triggered. After all, this is one of the things that make these types of games exciting.
Do online casinos set a limit for withdrawing substantial prizes such as progressive jackpots?
Usually, they do. In most cases, if you win a huge jackpot, you won't be able to withdraw the full sum at once. Most online casinos set a weekly limit which enables you to collect only a certain amount. Moreover, every payment method also has restrictions regarding the amount you are permitted to withdraw at once for safety purposes. Usually, Bank Transfer is the payment solution which allows you to get the most money per a single request.
Do you have to pay any fees for withdrawing funds if you win a progressive jackpot?
There is a common practice among online casinos not to charge any fees in case that a player has won a progressive jackpot. However, it should be noted that depending on the payment method you choose to use, you might be required to cover some fees for withdrawing huge amounts. Therefore, it is essential to check whether the payment solution of your choice enables you to withdraw money free of charge as such fees can be quite costly.