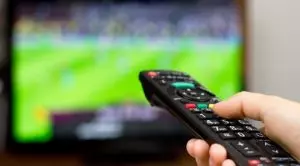 Australian pay television and broadcasting company Foxtel was found to have breached local gambling advertising rules as it promoted a betting service and odds during a live match between Hawthorn and Geelong that took place as part of the Australian Football League (AFL) earlier in 2021.
After an investigation held by the Australian Communications and Media Authority (ACMA), the media regulatory body revealed that the pay TV and streaming company violated the code of practice regarding subscription broadcasts at a time when it ran a wagering partner's commercial on Easter Monday. The watchdog's announcement has come at a time when the country's gambling giant Tabcorp has unveiled a decision to unveil stricter restrictions on gambling advertising materials that appear during live sports events aired on TV.
Under restrictions that the Turnbull Government implemented in the country in 2018, there is currently a "whistle-to-whistle" gambling advertising ban which basically means that broadcasting license holders are not allowed to air betting advertising materials or promote betting odds from 5 minutes before the beginning of a live sports event until 5 minutes after such an event ends. This was exactly the rule that got violated by Foxtel earlier this year.
After the revelations of the gambling advertising rules violations, Foxtel revealed plans to retrain staff on their obligations associated with the practice. The company has also introduced new controls aimed at making sure that gambling commercials will no longer be aired improperly during live sports events.
Foxtel Self-Reported the Violation amid Increased Gambling Advertising Scrutiny in Australia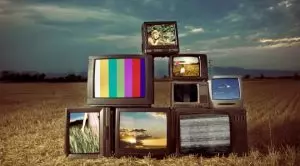 As explained by the ACMA, Foxtel aired a gambling promotion at 4:30 PM on April 5th, during an AFL match between the teams of Hawthorn and Geelong. The Australian pay TV and broadcasting company reported the breach to the country's media watchdog itself after a complaint had been filed by a viewer. A spokesperson of the company said that Foxtel recognised this was unacceptable and had rolled out renewed training to all staff members.
Nerida O'Loughlin, the chair of the Australian Communications and Media Authority, shared her disappointment that the advert appeared on Foxtel's air. Ms O'Loughlin reminded that the gambling advertising ban rules are in place to reduce exposure to viewers' exposure to betting promotions, especially when it comes to underage individuals who could see the ads and associate them with shared family activities, including sports.
As mentioned above, the ACMA revealed the violation of the gambling advertising ban only a few days after the Australian gambling group Tabcorp called for the Federal Government to impose a further crackdown on gambling promotion during television prime-time. As Casino Guardian reported, the gambling giant's boss said to a parliamentary committee that his company would support further restrictions on gambling advertising, especially around live sporting events where children's exposure to such ads could be bigger.
For the time being, gambling commercials on TV are among the issues local regulators get the most complaints about. Although the Federal Government unveiled some restrictions for them during live sports events in 2018, the gambling sector's investments in advertising materials have been rising. Reportedly, the gambling industry's spending on advertising increasing to AU$271.3 million in 2020.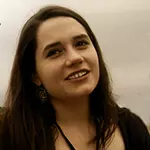 Olivia Cole has worked as a journalist for several years now. Over the last couple of years she has been engaged in writing about a number of industries and has developed an interest for the gambling market in the UK.