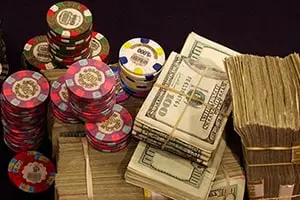 Gambling is a form of entertainment. It is not a secret that casino games rely on luck more than skills. In other words, the outcome of the game is in the hands of Lady Luck. Even though all casino fans hope to win some nice amount of money, losing is also a part of the game. Players can use some strategies to tip the balance in their favour. One of the strategies that will work in your advantage as a casino fan is to build a bankroll – an amount of money set aside for gambling purposes.
The golden rule is that if you cannot afford to lose the money, do not gamble it. Never use the money you need for paying your rent, utility bills, food, mortgage, etc. We cannot give a universal answer to how much money a player should spend at a casino as it all depends on your financial status. But even the most skilled casino fans should not overlook the importance of building a bankroll as it works as a safety net, protecting players from financial issues.
The size of your bankroll determines the size of your bets. Building a bankroll is not a simple task as players have to find the perfect balance between their budget and gambling preferences. If your bets are too big, you take the risk to grind your bankroll without having the chance to recover at least some of the gambling losses. On the other hand, if your stakes are too small, you will quickly get bored.
The proper management of your bankroll is crucial regardless of whether you are a recreational casino fan or a high roller. In this article, our readers will find some useful tips and strategies for smartly managing their gambling bankrolls.
Self-Discipline is Everything
The best way to manage your bankroll is to plan your gambling sessions and break your bankroll into portions. For example, if you plan five gambling sessions during a given month and the total value of your bankroll is £500, then you can spend £100 per session. To avoid being tempted to spend your entire bankroll, the best thing you can do is to take only £100 to the casino. Once your bankroll for the current gambling session is zero, then leave the casino.
To better manage your bankroll for the current gambling session, you can set a betting limit. Experienced casino aficionados usually place bets equal to about 10% of their total bankrolls. In that way, they protect themselves from blowing their bankroll from the moment they start playing.
Limits are players' best friends. These not only protect casino fans from significant financial losses but also from gambling problems. Understandably, setting loss limits is a good way to protect your bankroll. If you play at an online casino, log into your account to set your loss limits.
What might be surprising to many people is that win limits are also useful. Players on winning streaks are more likely to lose all of their winnings simply because they keep on gambling until they empty their pockets. Players can reduce their gambling losses by setting time limits. Nowadays, reputable web-based casinos offer many different tools to keep your gambling session under control.
Casino enthusiasts who play slower tend to lose less. Perhaps, you have heard many times that the house never loses. The aspect that works against you is the house edge. You cannot escape from it, but you can work on reducing it. The house edge is a percentage representing the advantage of the casino. Blackjack, video poker, and baccarat are the games that offer the lowest house edge. However, the size of the house edge depends on different factors, including the rules of the games and the bet types.
Casino fans are advised to split their wins from their bankroll. In that way, the chance to leave the casino empty-handed is lower. Even if you lose your entire bankroll, you will still keep your winnings (if any) as a consolation.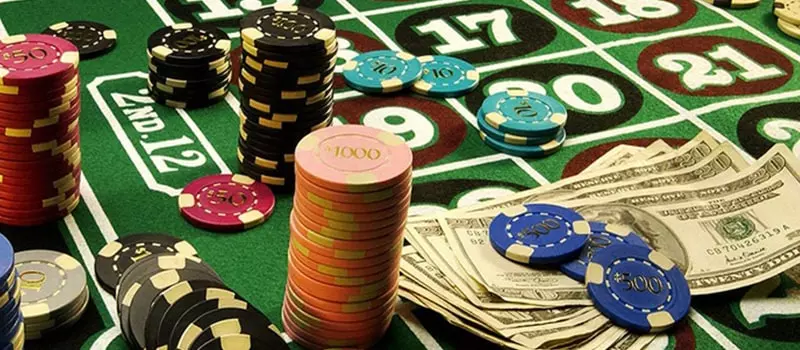 Never Chase Losses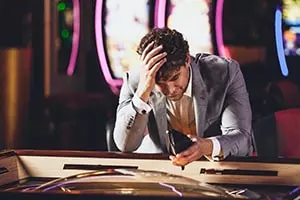 Chasing losses is among the factors implying problem gambling behaviour. Individuals addicted to gambling cannot handle losing. Often, problem gamblers systematically increase their stakes in an attempt to reclaim their losses. Gambling often gets out of control at times when people experience financial hardships or when they get promoted at work.
Regular players tend to have a different perception of losing. They are bound to win no matter what it will cost them. The flashing lights and sounds some slot machines feature might make you feel like a winner, while in reality, you are losing money. Near-misses are also designed to provoke casino fans to continue gambling.
While on the subject, we would like to briefly discuss the term "gambler's fallacy". It makes players believe that prior outcomes that appeared more frequently than others affect the probability of a future event. For example, if the roulette ball lands on black several times in a row, some players might think that the ball has to land on red anytime soon.
Suppress Your Emotions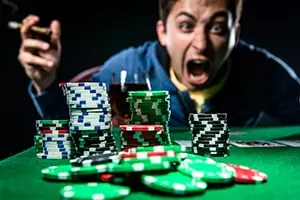 Once you determine the size of your bankroll, you should think about this money as disposable income. In other words, you should be ready to lose the money without lamenting it. Many casino devotees tend to get over-emotional when on a hot/cold streak. An undeniable fact is that gambling goes hand in hand with emotions.
Successful players have to know how to control their emotions. When people are angry or happy, they tend to make wrong decisions strongly influenced by their emotions. The same is valid when gambling. The phenomenon is also known as emotional gambling.
Interestingly, many players perceive gambling as a competition. Nobody likes to lose but some people would do everything to win. Here, it is not all about money but about human nature. Competitive gambling can be as dangerous as emotional gambling. It is very similar to loss-chasing, but the reasons that make casino fans keep on gambling are a bit different. Players have to think of gambling as a fun activity, not as a sort of competition.
Avoid Alcohol and Drugs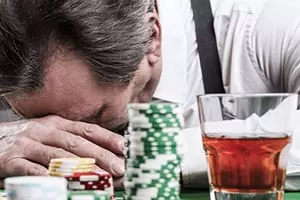 Without any doubt, using drugs is dangerous for people's health. We will refrain from belabouring the effects of drugs on your body but it will certainly not do you good while gambling. When it comes to alcohol use, we cannot blame players for having a drink or two as long as they comply with some permissible limits. Of course, the best scenario is to avoid drinking. Excessive alcohol consumption leads to impairment of brain function. It affects people's moods, emotions, and actions. Hence, casino enthusiasts are advised to put an end to their gambling sessions before they decide to consume alcoholic beverages.
How To Grow Your Bankroll?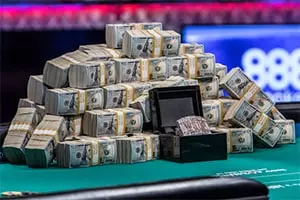 Nowadays, casinos offer some mouth-watering bonuses that can significantly boost your bankroll. Land-based gambling establishments tend to treat their players to some promotions, but the interactive casinos are the real winners when it comes to bonuses. However, players have to carefully read the bonus terms of use.
At first glance, some bonuses might look very generous. However, do not forget that they come with a wagering requirement, also known as a playthrough or a rollover. It shows the number of times you have to play through a bonus before you can cash out your winnings.
For instance, if you claim £100 bonus money and the wagering requirement is 30x, it means that you have to wager £100 x 30 = £3,000. Players have to know that the wagering requirement might apply to the bonus funds you receive or to the total sum of the bonus funds and the deposit. Winnings from any free spins are also subject to wagering requirements.
While playing with an active bonus, most casinos cap the size of the bet you can make. Another important aspect of the casino bonuses is the game weighting. It shows the percentage of bets a given game contributes toward the wagering requirement. Casino enthusiasts should also keep in mind that some casinos cap the withdrawable winnings accrued from the bonus.
Casino bonuses come in different shapes and sizes. Some bonuses require players to make a deposit, while others can be obtained without paying any money. Such promotions are known as no deposit bonuses and provide players with the opportunity to test the casino in a risk-free manner. Selecting a bonus is not an easy task as players have to consider many things. However, promotions will optimize your winning potential by increasing your bankroll.
Closing Thoughts
For the players who can control their habits, gambling can be true entertainment. Unfortunately, some people cannot control the impulse to gamble even when it has bad consequences. Building a bankroll is crucial if you want to be on the safe side while gambling. It will protect you from losing big money and help you to keep your gambling sessions under control. The proper management of the bankroll is equally important to building a bankroll. It will help you stay in the game for longer and lower the house edge.
Although bankroll management sounds like a hard job, it is quite easy as long as you follow our tips. If you are a disciplined person, you are unlikely to experience any problems with managing your bankroll. Always gamble with a clear head and never play with money you cannot afford to lose are the two fundamentals of successful gambling.