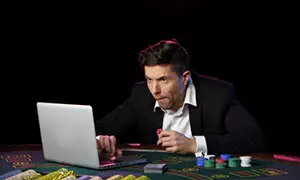 In recent years, engaging in interactive gambling activities has grown to become a popular pastime of millions of people around the world, who sign into their online casino accounts to play their favourite casino games for fun or for real money. For some, it is a one-time experience, for others, playing online is a hobby and a pleasant way to pass the time. Then again, there are also seasoned professionals for whom interactive gambling has become a major source of income. Regardless of what players' motives are, one thing is impossible to deny – online casinos make for an exceptionally entertaining gaming experience, an experience that is arguably better than that in their brick-and-mortar cousins.
There are three important events which contributed to the birth of interactive gambling. It all started over twenty years ago, with the enforcement of the Free Trade and Processing Act in Antigua and Barbuda in 1994, which gave the small twin-island country the right to legally issue licenses to companies, interested in offering online gambling services. The passing of the Act coincided with the establishment of Microgaming, which went on to become one of the leading developers of online casino software in the world – a position the company continues to hold to this day. A year later, another important event occurred, namely the emergence of CryptoLogic, a company initially specialising in developing protocols for processing secure and reliable payment transactions over the internet.
As competition increased dramatically over the years, so did the quality of the casino software and the games. More features and functionalities were added while the introduction of live-dealer casinos and progressive jackpot slots further boosted the appeal of playing online. Following the boom of mobile devices at the turn of the 21st century, the next logical step was to increase flexibility and optimise casino games for mobile play.
Today, there are hundreds of online and mobile casinos, welcoming customers from an impressive number of countries and territories. More and more players decide in favour of switching from landbased to online gaming. Read on to find out why.
Online Casinos and How they Work
Allow us to start with a short explanation of how online casinos actually work. Online casinos, also called virtual casinos, offer a selection of interactive casino games, ranging from classic mainstays like craps, blackjack, baccarat and roulette to slots, video poker, tournament poker, and bingo. The difference here is that there is hardly any interaction between players since all the games run on computer programs, called RNGs (Random Number Generators). There are three major requirements necessary for an online casino to work.
Requirement No.1 – The License
Much like any other business offering services to the public, an online casino needs a license in order to operate legally. Such licenses are issued by special licensing authorities and ensure the casino is legitimate. Also, there are taxes to be paid as virtual gaming operators are expected to contribute a specific percentage of their overall turnover. Depending on the jurisdiction issuing the license, these taxes may be flat. Another important role of licensing authorities is to regulate and oversee their licensees in order to guarantee online casinos are operating in compliance with specific guidelines and treat their players fairly.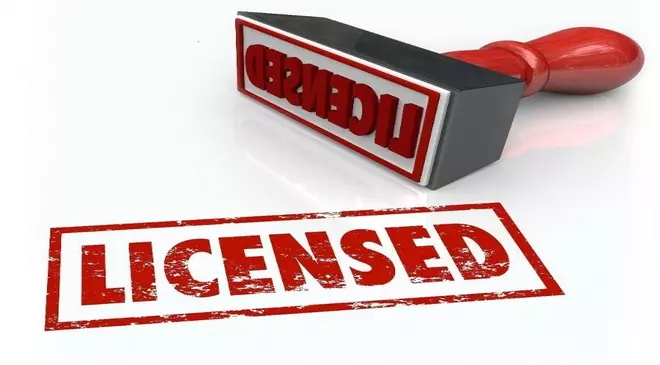 Requirement No.2 – The Software
The second requirement is the software as online casinos need a platform to run on so that they can provide a seamless and hassle-free gambling experience to their players. The first online casinos that were launched required the download and installation of a casino client, which contained the entire portfolio of games along with a cashier functionality, allowing players to transfer funds to their accounts. Playing via the client was necessary due to the slow internet speed at the time.
Many casinos still offer downloadable clients but a great number of operators have also transitioned to Instant Play, allowing their customers to load and play the games directly in their internet browsers. Some of the most respected online casino brands in the industry run on software provided by renowned developers like the above-mentioned Microgaming, NetEnt, Playtech, Betsoft, CryptoLogic, and IGT. More and more online casinos offer games by different developers to give their customers more diverse options to choose from.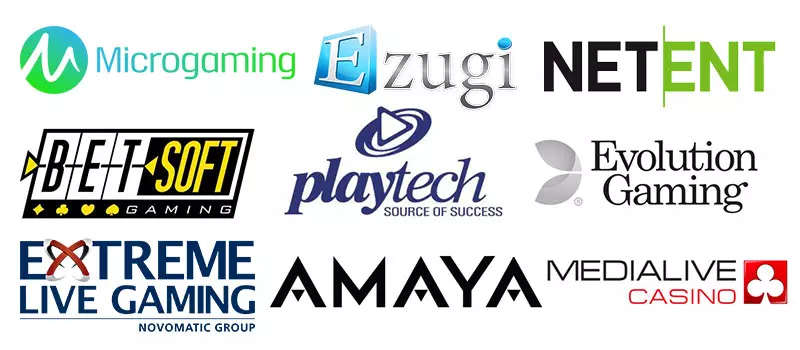 Requirement No.3 – The Payment Processing System
Virtual casinos enable their customers to make real-money bets, just like they would in a brick-and-mortar establishment. Thus, a payment system is required so that players can transfer money to their casino accounts and cash out the profits they generate online, respectively. Typically, this payment system is integrated within the casino as part of its software. Successful online gaming operators normally provide their players with multiple payment solutions, allowing them to deposit and withdraw in a variety of currencies.
The other thing worth mentioning concerns the safety of the transactions – a topic many online casino novices are interested to know about. Licensed and adequately regulated gambling operators are committed to their customers' safety, which is why they use SSL (Security Socket Layer) encryptions on their websites to protect the banking and personal information of their players. All monetary transactions to and from legitimate casinos are processed on par with the strictest security standards in the financial industry. As all the information concerning payments at a given casino is heavily encoded, no ill-intended third parties have access to it and even if they do, they will find themselves powerless to decode the gibberish.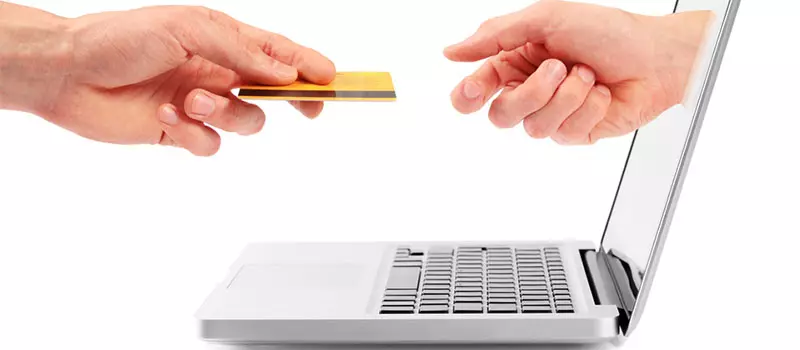 How to Start Playing at an Online Casino
Many people, who have never used the services of an online casino before, have no idea how to start their interactive gaming journey. The good news is there is not much to it and you will get used to playing online in no time. The first thing such players need to do is to find a legitimate and licensed online gambling operator that accepts registrations from their country of residence. Due to legal restrictions in certain jurisdictions, many virtual casinos cannot accept customers from specific countries and regions. If you are unsure whether or not gambling is legal in your domicile, you can contact a casino support representative via live chat and ask for assistance.
There are several criteria on which your decision as to where to play should be based. It is highly recommended to look for casinos with more appealing promotional offers and bonuses, a wider selection of games, multi-currency and multi-language options as well as a variety of payment solutions, so that you can choose a deposit method you are convenient and familiar with.
Once you have made up your mind where to play, you need to sign up with an account. The registration process is absolutely free and does not require much time to complete. You will be asked to fill in a registration form wherein you need to specify your name, date of birth, address, email and phone number as well as to choose a password, security question, and a security answer for safety purposes. Do not worry – as we have explained above, your details are in good hands.
Once your registration is complete, you will be prompted to transfer a deposit into your new account so that you can bet real money. Selecting a payment method sometimes happens in the process of registering where you need to also choose a currency. It would be best to go for a payment solution which works both for deposits and withdrawals.
To make a deposit, all you need to do is head to the Cashier section of the casino, click on your preferred method, and input your banking details such as your credit card or bank account number and the sum to be transferred. Then, you simply need to confirm the transaction and the deposit amount will be added to your casino account balance within seconds. Go back to the casino gaming library, choose your preferred game, adjust the amount of your bet, and you are ready to go.
A few words on verification procedures. Upon your first withdrawal request, you most likely will be asked to verify the information you have shared when registering. This is to be attributed to either regulatory guidelines or security reasons, sometimes even both. You will be requested to provide scanned copies of some documents to verify your age, permanent address, payment method, and identity.
The documents you will need are copies of your ID, passport or driver's license, a recent utility bill as well as copies of the back and front of the credit/debit card you use. Please note, you are expected to cover digits 7 through 12 at the front of the card, so that only the first six and the last four digits of the number are legible. The CVV code at the back of the card should also be blurred out.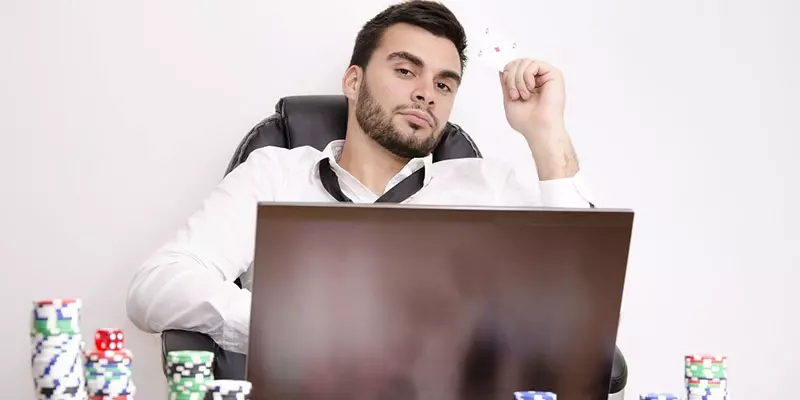 A Brief Comparison between Online and Landbased Casinos
The games offered by online casinos coincide for the most part with those, available in brick-and-mortar gambling venues. Traditional table games are the mainstay of both types of casinos. In landbased establishments, there are blackjack, roulette and craps tables with different minimum and maximum limits to cater to the needs and bankrolls of both high-rollers and low-stake players. Such is the case with online casinos where players are able to choose from variations of their favorite games with different table limits. Reel enthusiasts will be able to enjoy various classic and multi-line slots as well as different video poker variations in both landbased and virtual casinos.
One of the main differences between these two mediums for gambling lies in the way players fund their gaming sessions. Visitors of landbased casinos need to carry the amount of money they intend to play with in cash and go the cashier cage to exchange it for chips. Sometimes, the customer may opt for using a marker, which is a cheque they would write at a given table in order to buy chips. At some venues, cards can also be used.
Landbased casinos are known to extend credit to their customers. For instance, if a given player runs out of money, they may apply for a credit, and if their application is approved, they would be given more chips to continue their session with. In fact, landbased casinos are more than happy to lend their customers money. On the downside, players who are unable to return the amount they have "borrowed" risk the casino pressing felony charges against them. This is not so in online casinos where one cannot play on credit – their only option (the better one in our opinion) is to deposit and use their own money.
Social interaction is the second aspect in which online and landbased casinos differ. In brick-and-mortar establishments, gambling is, for the large part, a social activity as there are other players at the table and they compete against the dealer, at least in most instances. An extrovert would consider this a big plus since for such people, chit-chatting with fellow players or with the croupier is an essential part of the gaming process.
This is not the case with introverts who prefer to play online at their own pace, from the comfort of their homes. Such people usually find the ceaseless buzz of slots machines and the intermittent cries of joy of fellow players rather distracting. What is more, the busy, noisy atmosphere of the casino floor is intimidating to some players.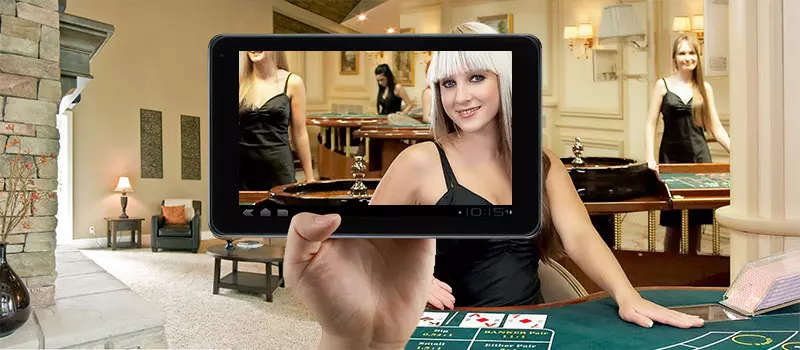 Seven Reasons why People Favour Online over Landbased Casinos
The rate at which the online gambling industry has been growing for the past few years is truly staggering, with new interactive casinos opening their virtual doors to customers on a regular basis. The same applies to the number of available games which is constantly on the increase as software developers continue to expand their offerings, regularly introducing new titles for players to enjoy. If you are interested in learning why more and more people favour online over landbased casinos, we have listed few of the main reasons below.
Greater Convenience and Quick Access
Online casinos are entirely committed to ensuring the optimal convenience of their customers. First of all, these websites are available around the clock and there is no need to drive around and go to a casino in order to play your favourite slot or roulette variation. The only requirements are to have registered with an account and to have a desktop computer or a mobile device with a reliable internet connection. This way, you can join the action with a few bets any time you choose – while you are waiting for your train to arrive or during lunch break at a sunny bench in the park.
What further enhances the convenience of players is the opportunity to play the games at their own pace. Those, who are just learning a given casino game will benefit from step-by-step tutorials and tips. They will also be able to take their time and carefully consider their next decision. One would not feel embarrassed or intimidated by more advanced players as is often the case in landbased gambling venues.
Additionally, the access to an online casino is exceptionally quick and easy. You simply need to sign into your account with your log-in credentials, make a deposit, and within few seconds you are good to go. The interface of the games is easy to understand even if one is a rookie at online gaming. The graphics and animations are beyond authentic and come close to what you would see in an actual casino. Additionally, one can determine the duration of their betting session. It is possible to play for a couple of hours if you have time to kill or make a few quick bets for five minutes while waiting for dinner to get ready.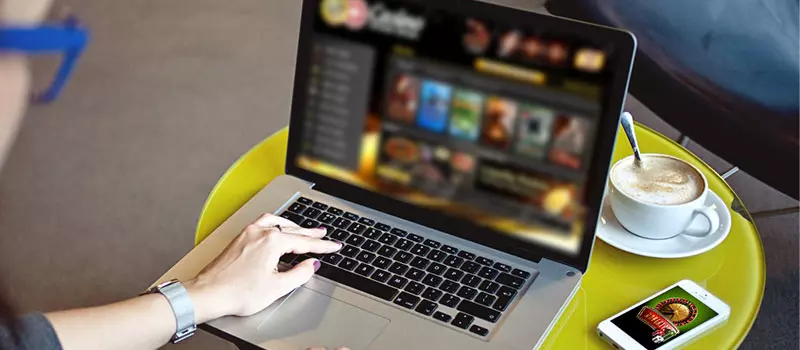 Broader Selection of Games
Many fans of online gaming list the broader selection of games as the chief reason why they have transitioned from landbased to web-based casinos. You can switch between games with a few clicks of the mouse button. Many established online casinos have added hundreds of games to their catalogues, including different variations of mainstays like blackjack, roulette, craps, and casino poker. There is a suitable option for any type of player, even for those who prefer lottery-style games like keno and scratch cards.
The variety of slots at online casinos is unprecedented, with some operators offering as many as several hundred different titles. Many of these slots have huge progressive jackpots just waiting to be won. Some are based on popular blockbusters, novels and TV shows while others were inspired by iconic musicians and rock bands.
It makes sense that choosing from say 500 slots at a landbased casino is rarely possible due to the limited physical space in brick-and-mortar establishments. Of course, there are gargantuan edifices, like the Venetian in Macau and Foxwoods in the United States, which house several thousand slots and table games. But think about it – how many players can afford to visit and play at such refined and expensive venues?
As for those who seek the thrill of the live casino experience, they can conveniently do so in the comfort of their surroundings. Many online gambling operators have Live Casino sections with staples like baccarat, roulette, poker, and blackjack being hosted by real dealers and streamed in excellent quality directly to players' desktop computers and smartphones.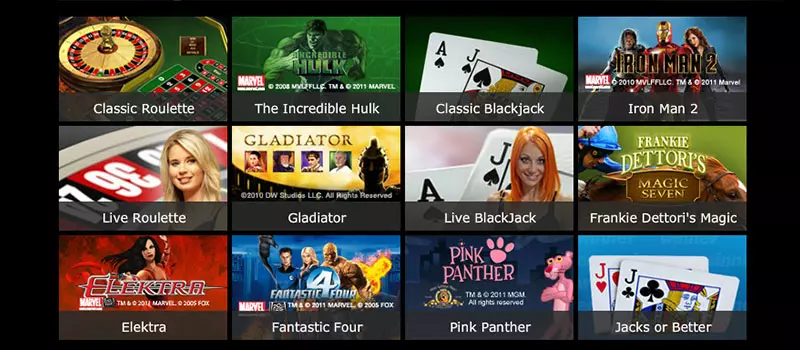 The Option to Play the Games for Free
If you visit a landbased casino and ask the pit boss to let you play a couple of hands of baccarat for free to see how the game works, you most certainly will be denied the privilege. This is yet another advantage online casinos hold over their brick-and-mortar counterparts.
The majority of online gambling operators provide new players with the opportunity to try the available games for free in Practice or Fun mode. This poses as a fantastic alternative for less experienced players as it allows them to master the rules at their own pace, without being forced to potentially lose their money in the process. In brick-and-mortar venues, you play only when you pay.
Free games are actually beneficial to more advanced and seasoned players as well. Imagine a new slot has just been added to your favourite casino's collection – your fingers are itching to give it a go, but you are unsure whether the game will appeal to you. In online casinos, you can test new slots for free to determine whether or not they meet your expectations and correspond to your style of play. Basically, the only games one is not allowed to play free of charge are those hosted by real dealers and the progressives.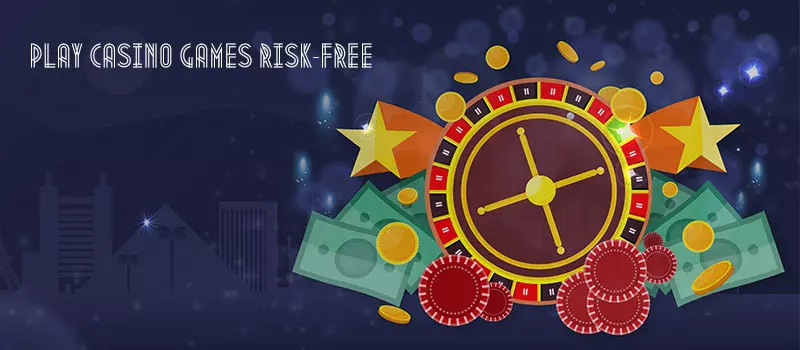 Security and Access to Payout Percentages
Some people are interested in playing for higher stakes, but at the same time are reluctant to do so at landbased casinos, the chief reason being they are uncomfortable with carrying around substantial amounts of money. This would hardly be an issue if they are playing online, where high-rollers get to deposit thousands of pounds in a matter of seconds and join the action at the high-stakes tables right away.
Payments in online casinos are processed in a secure and convenient manner and there are plenty of banking options to pick from. Both financial transactions and personal information are securely encrypted, so the risks of embezzlement and identity theft are reduced to the absolute minimum. Moreover, if something happens to your money (which is highly unlikely), you will always have a regulatory institution to defend your interests.
Now, let us assume you walk into a landbased casino but are not familiar with what average return you can potentially expect at a given blackjack table, where the house edge may vary depending on the deviations in the rules of that particular game. Neither the pit boss, nor the dealer will willingly provide you with such information. In some gambling establishments, they only post the return percentages of slot machines. This is not the case in online casinos as the latter are required to undergo regular software audits – the results are frequently updated and published on their websites. Players are thus granted access to the accurate RTPs of all games offered by the online casino.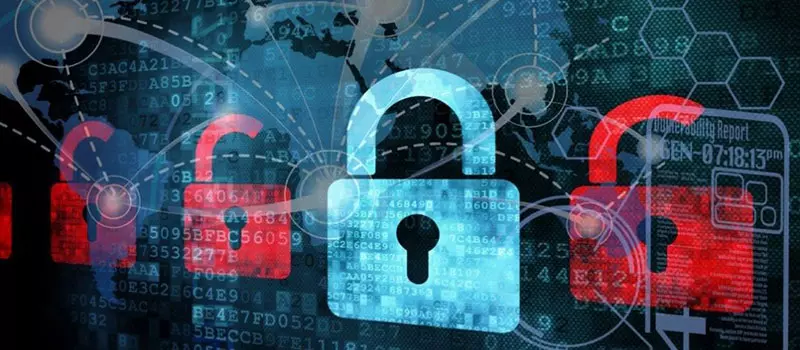 Loads of Bonuses to Boost One's Balance with
Online casinos offer a great variety of bonuses to both new and old customers. Typically, new players are awarded Welcome bonuses upon their first deposits but there are offers which do not entail depositing at all – the only requirement is to sign up with a real-money account and opt in for the bonus credits. Slot fans, on the other hand, are rewarded with Free Spins on selected games from the casinos' slot collections. Most online operators have also set up loyalty schemes where players are given points each time they bet a certain amount of real money. These can be converted into bonus credits or even cash later on.
Some may argue landbased casinos treat their patrons to junkets and comps as well. These come in the form of all-inclusive free trips to the casino, free meals, accommodations, airfares, and show tickets. The only trouble is high-rollers are normally the ones to benefit from such privileges. Low-stake players are treated to free beverages, though.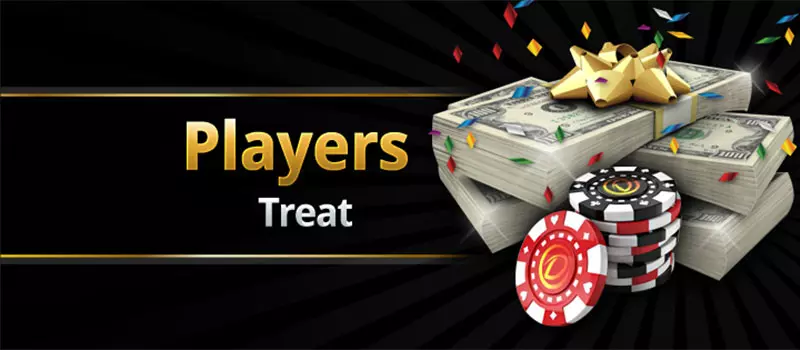 Greater Variety of Deposit Methods
In landbased casinos, there is normally a limited number of options as far as payments are concerned. In most cases, players are required to exchange cash directly for chips. Depending on the player's status, a credit may be extended to them to pay back over time if they happen to lose the money. Also, there are cash terminals and cards are also accepted in some establishments.
In contrast, you can deposit via every payment method imaginable at online casinos. What is more, some deposit methods can earn players additional casino credits as many operators offer the so-called Reload bonuses which range between 5% and 15% of the deposited amount. At many online casinos, it is possible to process payments via credit/debit cards, eChecks, digital wallets, third-party payment processors, online banking, standard bank transfers, prepaid vouchers, and virtual Visa cards, such as those offered by Entropay. Some online casinos have already adopted crypto-currency and accept payments in Bitcoin as well.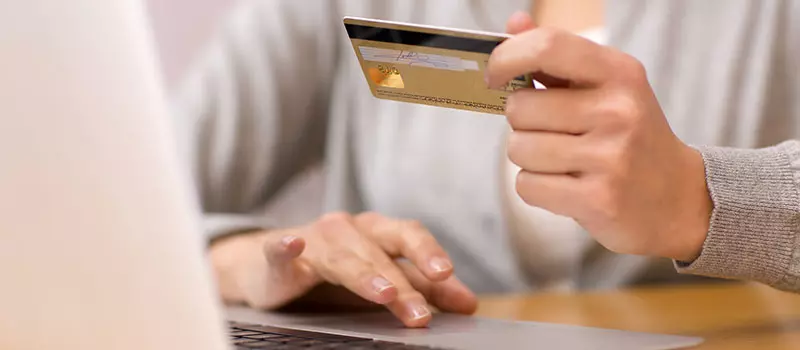 Online Casinos Help Players Save Money
This might come across as a bit weird, but playing your favourite casino games online can actually end up saving you money. Not everyone is a resident of Atlantic City or Las Vegas – there are many people who live in small towns and enjoy playing recreationally. If one such player decides to bet in a landbased casino, they usually have to travel to get there. And traveling is equal to additional expenses for transportation, fuel, or parking. If they wish to extend their stay over the weekend, they will spend even more for accommodations and food. There is a good chance their expenses will surpass their profits in the landbased casino.
In contrast, a recreational player will experience none of these inconveniences if they register at an online casino as all their favourite games will be readily available at their fingertips. The only problem that may arise would be which game to play first.