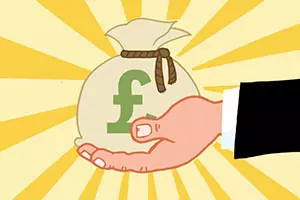 An increasing number of players are beginning to take interest in transitioning from landbased to online casinos as the second option offers them enhanced flexibility, convenience, and ease. One question such players commonly ask themselves concerns the payments of the winnings they have accrued while playing online. And indeed, knowing how to withdraw what you have earned is one of the most important aspects of online gambling.
In brick-and-mortar venues, it is possible for customers to immediately exchange the chips they have won for cash. All one needs to do is visit the cashier box and request their chips to be exchanged. This is not the case with online casinos, however, where cashing out normally takes a bit more time.
Players need to first initiate the withdrawal and then wait for their cash-out request to be verified and approved before the funds can be transferred to their bank accounts or cards. This may be a minor annoyance for some impatient players but it would be fair to say that the delay is usually in their best interest and is necessary for security reasons.
Depositing and Withdrawing at Online Casinos
Online casino rookies will be surprised at how easy and convenient it is to process a deposit or withdrawal to their casino accounts. In most cases, the only issue that can possibly arise is deciding which payment method to use for the purpose. And indeed, respected gambling operators offer a vast array of payment solutions so that each and every player, who registers an account with them, can pick the option they trust the most. Many of the available methods are supported both for deposits and withdrawals which also furthers one's convenience.
That being said, players need to keep in mind that deposit and withdrawal policies vary wildly between online casinos. Each gambling operator has set forth its own rules concerning payments, including deposit and withdrawal limits, verification procedures, accepted currencies, fees, and processing time-frames. Because of this, players are generally recommended to explore their options and do their homework before they sign up with any online casino. A little research as to what the casino offers in terms of banking methods and payment policies would definitely pay out in the long run, if you would excuse the pun.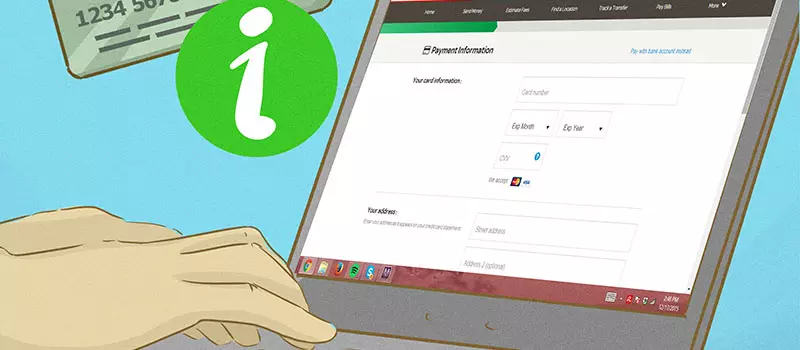 Processing a Deposit
Now, let us go back to depositing at virtual casinos. You have completed your registration successfully and would now like to deposit in order to join the online action with a few real-money stakes. It is important to select the currency you intend to use in the process of registering since you may be unable to change it at a later stage. This will also prevent you from incurring additional fees for converting your payments from one currency to another.
The deposit procedure is beyond simple and goes as follows – first, you log into your new account and head to the virtual cashier where you need to click on the Deposit button to load the list with all the supported deposit options. Choose the one you find the most convenient and follow the instructions. In most cases, players are required to first input the amount they want to deposit, fill in their banking details, and confirm the transaction.
If you are using online banking, you will be prompted to select your banking institution from the drop-down menu and then sign into your online banking account with your client username and password. When depositing with a credit or a debit card for the first time, players are typically prompted to enter their card number, its expiry date, the card holder's name, the name of the bank, and the card's CVC number before they proceed to specify the deposit amount and confirm the payment.
Deposits at online casinos are usually processed instantly and you will receive a notification from the gambling operator to confirm the successful transfer.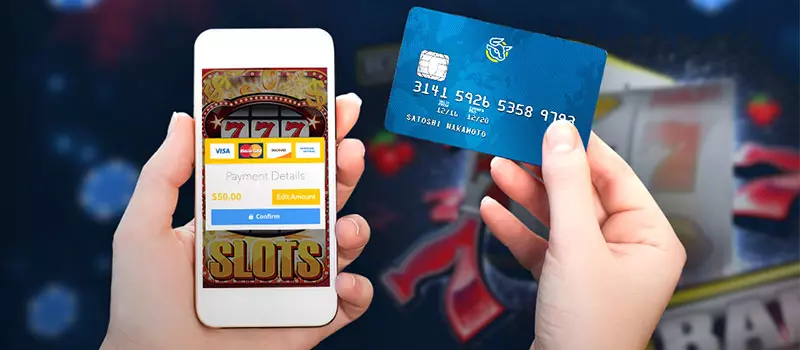 Collecting Your Winnings
Collecting what you have earned while betting online is just as simple as depositing but unfortunately, the process is normally not instantaneous. To submit their first withdrawal request, players again need to sign in and visit the cashier section of their preferred online casino. Then, they should click on the Withdraw button to load the methods the casino supports for cash-outs. Upon subsequent withdrawals, the money is usually returned to the same method the player had used when depositing (if it is supported for withdrawals, of course).
Many online gambling operators require verification upon players submitting their first withdrawal request. In some cases, the player is sent a verification code via email and need to enter it in the respective field in order to proceed with the cash-out request. We will go into further details regarding verification in the section below.
What follows next resembles the process of depositing for the most part. The player selects the withdrawal method they intend to use, inputs their banking details and confirms the amount they want to cash out. The withdrawals do take some time as the casino needs to verify the request in order to ensure the player is indeed eligible for a cash-out.
This small delay enables gambling operators to make sure they are sending the right amount of money to the right person and thus, prevent money laundering, identity thefts, and other fraudulent activities from taking place. In most instances, withdrawals require between one and ten working days to complete, but which casino you are withdrawing from also does matter. The time-frame may also be affected by the withdrawal method one uses.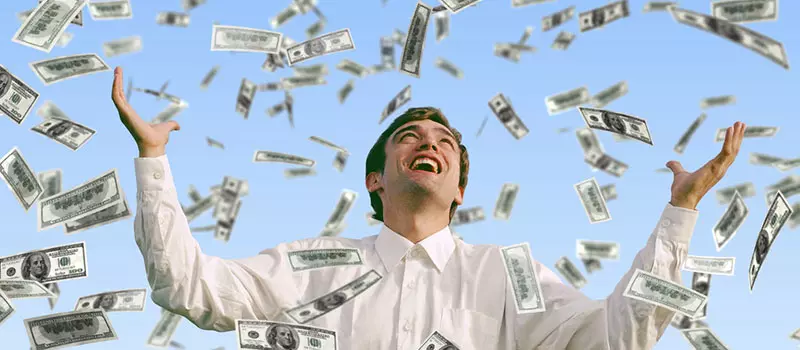 The Verification Process
As we mentioned in brief earlier, players are normally required to go through a verification procedure when submitting a withdrawal request for the first time, but this measure may be necessary at later stages as well when larger amounts of money are cashed out.
Verification is actually a standard procedure for all renowned and reliable gambling operators, one they need to go through for regulatory and security reasons. Thus, this procedure works both in the interest of players and online gaming providers. It helps the operator to determine a given player is of legal gambling age and to ensure the banking method they have registered at the website is indeed in their own name. This reduces the risks of players having their identity and financial details stolen.
Players are requested to provide scanned copies or legible photos of some documents so that the casino can verify their identity, address and banking details. The required documents include copies of the front and the back of one's ID card, driver's license or passport, copies of the front and the back of the card you have deposited with, as well as a copy of a recent utility bill to confirm your address.
There are several ways to go about this. You can send the necessary documents via a fax machine if you have access to one. Another option, and a much quicker one, would be to scan the necessary documents and send them to the casino's support team by email. If you do not have a scanner close at hand, you can always take a picture with your smartphone and then email the photos. Just make sure the quality of the pictures is up to par so that the information on the documents is legible. Otherwise, you will be asked to go through this procedure a second time.
Some players are confused and even uneasy about the casinos requiring them to send copies of their credit or debit cards. There is absolutely nothing to worry about, however. The idea here is to verify that the details on the card match those you have provided. Note that the casinos, the reputable ones at least, never share the financial information of their players, like card numbers, with third parties.
But since you most likely will send the copies of your card via email, and this is not the most secure medium of transferring such sensitive information, you may want to take some precautionary measures to prevent any mishaps. One great idea would be to blur out some of the numbers at the front of the card. You can choose to blur the first six and the last four digits or go for the six digits in the middle – it is all up to you. Just leave some of the digits visible for the casino to look up. It is of utmost importance to also blur out the three digits of the CVC code at the back of your card.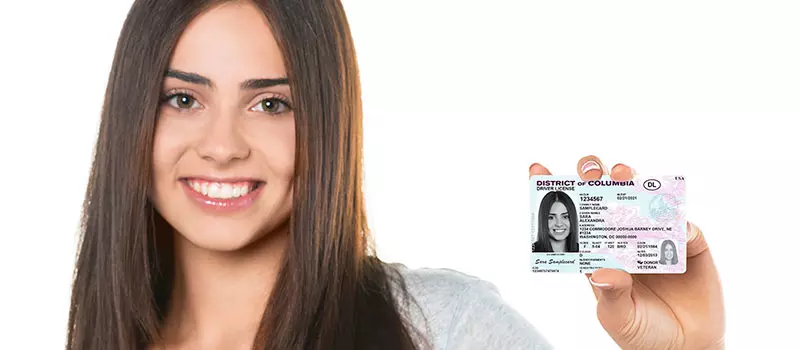 Pending Withdrawals vs. Manual Flushing
When it comes to cashing out, there are two types of online casinos – those that allow for a pending period and those that support manual flushing. What is the difference between the two? With some casinos, when the player submits a withdrawal request, it remains in a "pending" status, usually between one or two days, but the time-frame depends on the policy of the casino.
During this time period, a player will actually be able to reverse their withdrawal as the money is practically still in their casino account. This also means they can use it to continue playing without having to process additional funds into their accounts again. When the withdrawal status changes from "pending" to "processing", it would be impossible for the player to cancel the payment.
Pending withdrawals work to the disadvantage of players who lack discipline and find it difficult to control themselves. Some players even argue that this promotes compulsive gambling as there are people who experience a sudden change of heart while their withdrawal is pending. They reverse the withdrawal, play with their winnings, and end up giving what they have earned back to the casino. However, this is not some evil scheme on behalf of casinos to get players to reverse their withdrawal requests. The pending period is simply the time the casino needs to verify and approve the transactions.
Some gambling providers, however, recognise pending withdrawals may be an issue for a certain group of players, which is why they support what is known as "manual flushing". This way, the casino directly skips on the pending period and the money the player requests for withdrawal are automatically sent straight for processing. This prevents the players from reversing the withdrawal, even if they do change their minds. They can only continue playing if they deposit again.
There are many gaming operators to support both reverse withdrawals and manual flushing, which is the most adequate course of action. This way, players are presented with the opportunity to decide for themselves, but it also gives them a sense of control over the situation.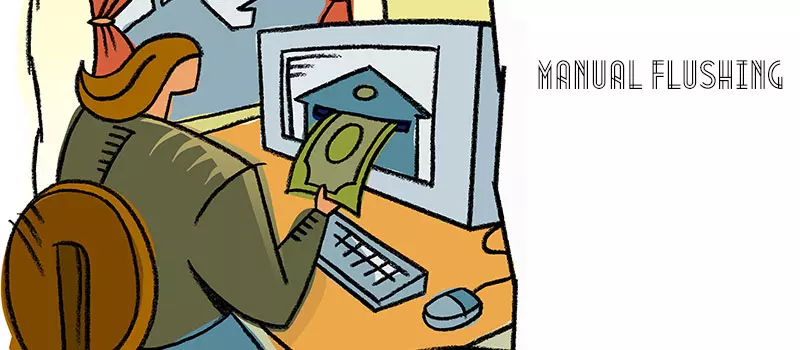 Deposit and Withdrawal Limits
Usually, players need to comply with specific limits as to the amounts they are allowed to deposit and withdraw over a given period of time. These limits may be affected by the payment solution used to process the transactions. With some methods, the limits are much higher when compared to those set for other banking options.
The deposit limits involve the minimum and maximum amounts players are allowed to transfer to their casino accounts per single transaction. These restrictions differ wildly from one casino to another but normally fluctuate between a £1,000 and a £5,000 upper limit per transaction. Meanwhile, the minimum normally ranges between £5 and £20 for deposits. Sometimes the only way to circumvent the restriction is to process several transactions one after another. However, this is not always a solution because many operators also limit the amount of money one can deposit per day.
This is disadvantageous for high-rollers who make larger deposits, place bigger bets, and win more substantial amounts. Some casinos allow players to set deposit limits for themselves for the day or for the week, which is the optimal variant for both sides as this also helps prevent illegal practices like money laundering, and promotes more responsible gambling.
Certain restrictions are enforced on the amount players are allowed to cash out within a month. In many cases, players can withdraw as much as £50,000 within a period of 30 days but again, there are specific limits for each casino. Note that in some instances, players are limited as to the number of cash-outs they are allowed within a week or month.
More often than not, the restrictions are a combination of time and amount limits – the player is allowed to cash out a maximum of £40,000 within a month, for example.
Fees Associated with Online Casino Payments
The majority of renowned online gambling operators do not charge their players for processing deposits to their casino accounts. Depending on the deposit method one uses, however, there may be fees on behalf of the banking institution or payment service company transferring the payment. You can contact your bank in advance and enquire for additional information on their policies.
As far as cashing out your winnings is concerned, withdrawals are also, for the most part, processed free of charge, but it generally depends on which method you use. Many leading gambling operators do not charge fees on withdrawals to credit/debit cards and digital wallets like Neteller or Skrill. On occasion, a fee may be imposed when you collect your winnings with standard cheques, sent by mail or via courier. Players may also incur some fees whenever they withdraw a larger sum of money to their bank accounts. Whenever charges are at hand, these are normally deducted from the withdrawal amount of the player.
As you can see, the fees on both deposits and withdrawals are casino-specific and there may be major differences between gambling operators. To avoid any unpleasant surprises and extra charges, players are generally recommended to contact the casino's support representatives and enquire for additional information regarding the fees (if there are any) for their payment solution of choice. The customer support representatives at established casinos are always ready and willing to answer queries and may also assist you in selecting a suitable banking method.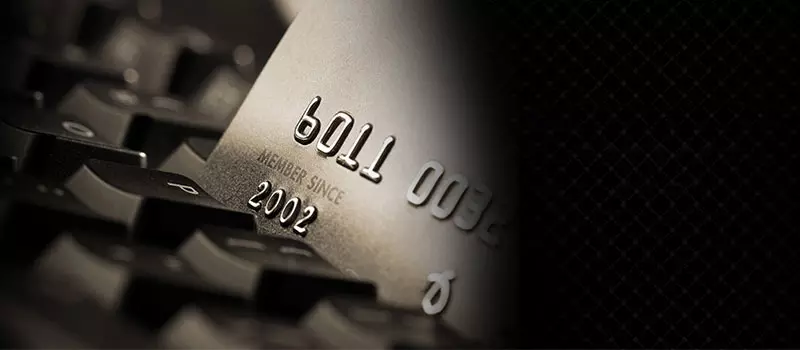 Security Standards at Online Casinos
Those, who lack experience in online gaming, are usually preoccupied with the safety of their funds and personal information. This, of course, is completely understandable. However, there are rarely any grounds for concern as long as one is playing at licensed, regulated, and dependable online casinos. Such gambling providers have a reputation to defend, which is why they simply cannot afford to operate against the best interest of their customers.
Since online casinos practically deal with a massive flow of money on a daily basis, they have adopted the same security measures banking institutions utilise to protect their customers' sensitive information and transactions. Because of this, processing a deposit to an online casino is just as secure as paying your telephone bill via online banking or purchasing a pair of shoes on Amazon.
All leading gambling operators in the industry implement state-of-the-art banking systems as well as the latest 256-bit SSL encryptions to encode the personal and financial information players share on their websites. The information is so well encoded that it would appear as utter gibberish even if any malicious third parties gain access to it. Additionally, all established casinos have dedicated departments that specialise in the detection and prevention of fraudulent activities. Therefore, all transactions to and from the casinos' websites are strictly monitored.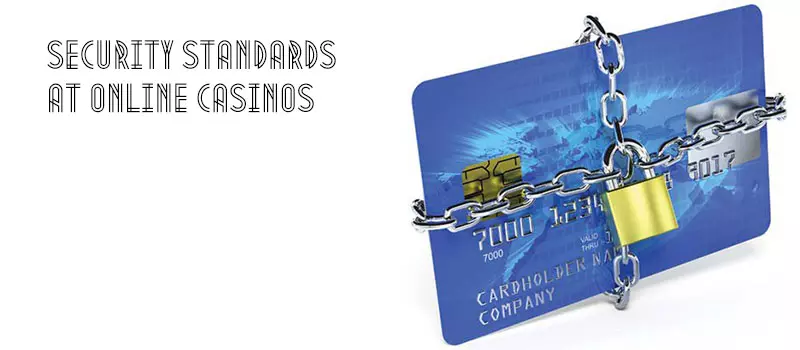 Common Reasons for Declined Payments
Sometimes it happens so that players are unable to process a deposit or initiate a withdrawal, which usually results in frustration and accusations in dishonest practices. However, there are various logical (and legal) reasons why a given player's payment has been rejected.
Deposits are sometimes declined because there is an insufficient amount of money in one's credit or debit card. Since deposits are processed over the internet, a payment may be unsuccessful whenever the request is interrupted because the connection had failed. In such cases, the transaction is rejected since otherwise, it would be processed with incomplete data. Sometimes, payments to online casinos are blocked by banking institutions, which usually happens when online gambling is strictly regulated, monopolised, or altogether illegal in one's country of residence.
The number one reason for the declination of withdrawals has to do with promotional offers and bonuses. Many players skip on reading the bonus terms and conditions but there are usually wagering requirements that are attached to these offers. If you have failed to fulfil your wagering requirements, you may find yourself unable to withdraw your winnings. What is worse, players who initiate a withdrawal prior to clearing their playthrough risk having their winnings, along with any remaining bonus credits, voided and removed from their accounts altogether due to promotional abuse.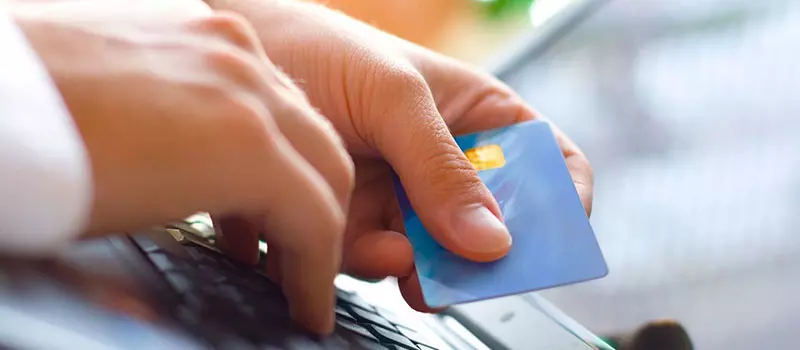 Cash-Out Methods Supported by Online Casinos
Leading online casinos strive to provide their customers with as many cash-out options as possible. The longer the list of supported withdrawal methods is, the easier it would be for players to find a method they trust and are confident in. You will find a more detailed information on the most widespread withdrawal options at online casinos below.
Credit and Debit Cards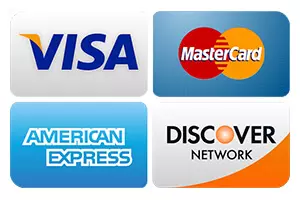 The vast majority of interactive gaming providers support payments via credit and debits cards. This method is widely preferred by casino enthusiasts largely due to the fact it is the banking solution they are most familiar with. Debit and credit cards are quick, safe and easy to use which further adds to their appeal.
All well-known casinos in the industry accept cards of major brands such as Visa, Maestro, MasterCard, Diners Club International, and American Express for deposits, but players who boost their balance with MasterCard, in particular, may find it impossible to cash out with the same method as some operators support it for deposits only. In this instance, players would have to select another method for withdrawals, with courier cheques and bank wire transfers being some of the most widely preferred options.
Digital Wallets
Digital or e-wallets are accepted for withdrawals by all major online casinos and are simple and convenient to use. Many prefer them for security reasons as well. Another benefit of using a digital wallet results from the fact this method allows for both deposits and withdrawals. It also enables players to retain their anonymity as they are not sharing any of their personal information while processing a transaction.
In order to use e-wallets like Skrill or Neteller, you need to first register an account at their websites. This account can be funded in a variety of ways, but credit and debit cards are the most commonly used methods to load money into a digital wallet. There are numerous advantages of using this method, including safe and instant transactions, anonymity, and no fees in most cases.
Virtual Debit Cards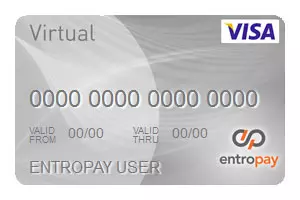 Some players prefer to use virtual debit cards, like those offered by EntroPay, to make deposits and process withdrawals. Please note that these cards are prepaid which means you need to load money in them by using another payment method like transferring the funds from your regular debit/credit card or from your bank account. Other than that, a virtual debit card looks precisely like a standard card only you are not given any physical copy of it.
These cards are available in different currencies including the widespread USD, GBP, and EUR. They are quick and easy to obtain. But their biggest advantage is that they reduce the risk of overspending and running into debt because they are prepaid – therefore, you can spend only the amount that had been loaded into the virtual card.
Bank Transfers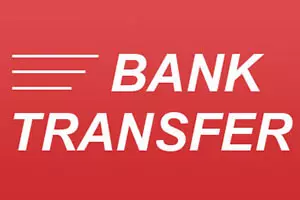 Bank transfers, also known as wire transfers, are among the oldest and the safest methods to transfer payments to and from one's online casino account. The name of this payment solution pretty much explains how it works – the funds are transferred from the bank account of the online casino to the bank account of the player, or vice versa if they deposit. This can be achieved either through online banking or by visiting the financial institution in person to send or receive the money yourself.
While this method is supported as a withdrawal option at almost all online casinos, it has one disadvantage that is impossible to neglect. Bank transfers usually take more time, typically between three to five business days, but it all depends on the financial institution that is transferring the payment. Because of this, some casino enthusiasts prefer the so-called Instant Bank Transfers which are processed immediately, at least when you deposit.
Online Banking Processors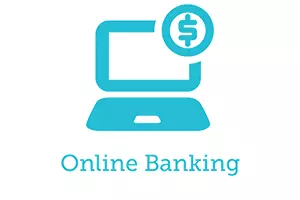 There is a great number of payment processors which offer direct online banking services, allowing players to deposit and cash out in a fast, safe and efficient manner. These are third-party payment service companies which work in conjunction with specific banking institutions, allowing their customers to pay online without even leaving the websites of the merchants.
In order to use one such payment processor, one is required to have an online banking account with one of the participating banks. This is how it works. You visit the casino's cashier, choose the payment processor, and select your banking institution from the list. You fill in the form with all the necessary details and confirm the transaction. Some of the companies offering such services are Trustly, Giropay, Nordea, Moneta, iDeal, InstaDebit, Sofort, and Euteller. Please do bear in mind these are country-specific methods, which is to say many of them may be unavailable in your country of domicile.