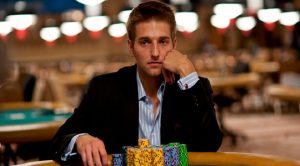 The professional poker player and WPT commentator and analyst Tony Dunst managed to get his first WSOP bracelet by winning the $1,000 Buy-in No-limit Hold'Em Event. The 31-year-old Dunst, who is a popular commentator on the WPT TV series and is well-known for his contribution to the game's growth, collected the top price in WSOP Event #63, which amounted to $339,254 and also became the newest member of poker's gold bracelet club after outlasting more than 2,450 players in the tournament.
The year 2016 has been quite successful for Tony Dunst, who finished second in the 2016 Aussie Millions Main Event. Dunst also reached two final tables in several WPT events this year. However, this is the first time in his career when the 31-year-old player comes out as a victor of a WSP event. The $1,000 Buy-in No-limit Hold'Em Event was played over three days and nights in Las Vegas.
This was the 25th time for the 31-year old player to cash in a series event. By winning the final table of the event, Dunst collected a prize pool of $339,254 which is actually one of the biggest wins he has made in his professional career so far. In addition, this was the first time he won a gold bracelet event, considering the fact he had never reached higher than the 8th position in such an tournament.
Tony Dunst himself commented on his victory, saying it felt like he had taken things to a whole new level. He also said it was fantastic that his win happened over the World Series and more specifically in the last preliminary event of the summer. The player revealed that the most important difference he himself could determine in his game was the fact that he felt more concentrated at the table, trying to observe his foes' play as closely as possible and stay focused on everything happening at the table.
The truth is that it was not easy for Dunst to win the victory, especially considering the formidable foes line-up he was forced to face. The great diversity of nations represented by the player at the event's final table was also great, including poker pros originating from the US, the UK, Italy, Spain and Argentina.
The third place was occupied by the 26-year-old professional poker player Joshua Field, who got a prize of $153,015. Jason Rivkin, 29, finished as a runner-up, winning $209,586 after not being able to overcome Dunst's chip leadership.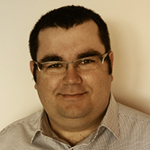 Harry Evans is a long-year journalist with a passion for poker. Apart from a good game of poker, he loves to write which is why he spent several years as an editor of a local news magazine.