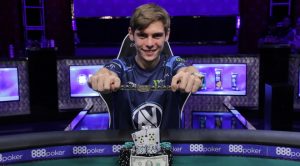 The popular German high roller Fedor Holz became the victor in the $111,111 One Drop event, winning his first WSOP gold bracelet and $4.98 million. The 22-year-old player, who lives in Germany, had managed to accomplish literally everything that can be done in poker tournaments. The only thing missing was exactly a WSOP bracelet, which he finally managed to get.
Now the widely-respected Holz won the $111,111 buy-in No-Limit Hold'em tournament that took place in Las Vegas and was played for more than three days and nights.
The prize of the tournament was estimated to more than $4.98 million, and the youngster made an excellent arrival on the public poker arena after becoming one of the most popular contemporary online poker players, outlasting 183 foes. The competition was really great, as the event has been found attractive by some of the best professional poker players worldwide, as well as by some business and finance leaders and celebrities, too. This is the largest money prize won in Holz's career, after already seeing several seven-figure scores.
After winning the tournament, the 22-year-old Holz said he felt overwhelmed with the result. He also explained that had been very focused on his performance and had felt really intense about the event.
In fact, the young player has managed to accomplish great success in various high roller events. Until coming into the High Roller for One Drop tournament, he has already won more than $9 million in 2016. Holz won $3.4 million in the $200,000 Triton Super High Roller tournament that took place in the Philippines. He also ended up as a runner-up in the $300,000 Super High Roller Bowl and also had several great wins in a row during the ARIA High Roller series for about $1.7 million.
In the $111,111 High Roller for One Drop Holz came out victorious over a nine-handed final table, after facing a number of former WSOP gold bracelet winners. At the end, the German high roller faced Dan Smith, who was also chasing his first gold bracelet, heads-up.
After moving all in and Smith calling, Holz tabled [8c][7c] against Smith's hand of [As][9s], and the board ran out [10s][9c][2h][6c][Ac], leaving the German player with a flush that won him the title and his first WSOP gold bracelet. Dan Smith finished as a runner-up, collecting a prize of $3,078,974. The third place was occupied by the Austrian player Koray Aldemir, who got $2,154,265.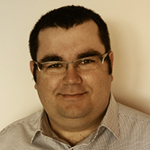 Harry Evans is a long-year journalist with a passion for poker. Apart from a good game of poker, he loves to write which is why he spent several years as an editor of a local news magazine.